Icelandic folklore says…
There's a mean ogress named Gryla who lives in the mountains. She has a big black cat who is equally as mean, and a do-nothing husband who just likes to stay home.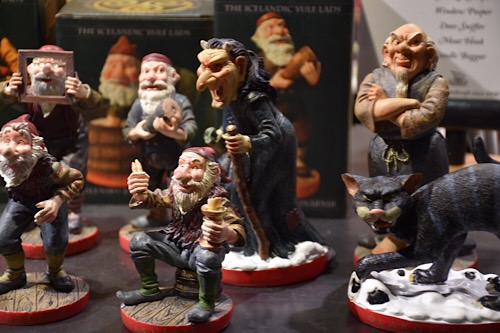 Gryla also has 13 sons who are on various degrees of the Autism Spectrum. Known collectively as The Yule Lads, they are:
Sheep Clod
Gully Gawker
Stubby
Spoon Licker
Pot Scraper
Bowl Licker
Door Slammer
Skyr Gobbler
Sausage Swiper
Window Peeper
Doorway Sniffer
Meat Hook
Candle Stealer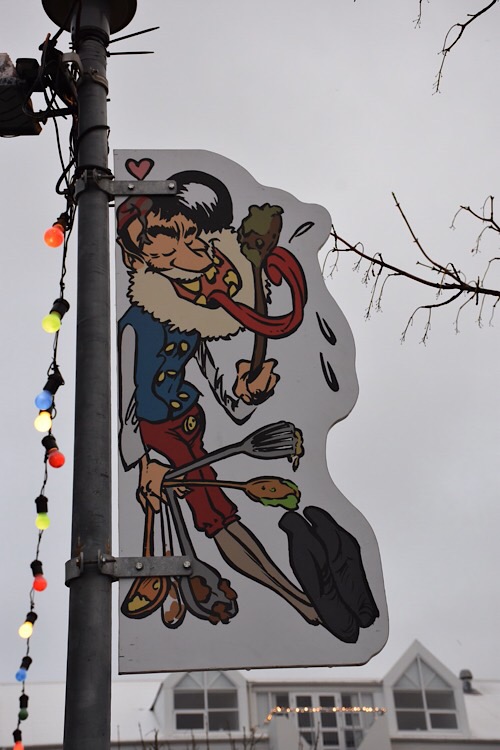 Around Christmas time Gryla lumbers down from the mountains looking for naughty children to add to her stew pot. She takes one idiot son with her each day, and that is his day of honor. The Spoon Licker day. The Sausage Swiper day.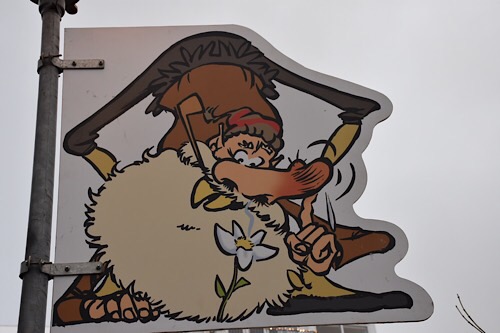 For 13 days the Yule Lads hang around town making mischief. They reward good children by stuffing candy in their shoes, or if the kid has been bad he gets a rotten potato in his slipper.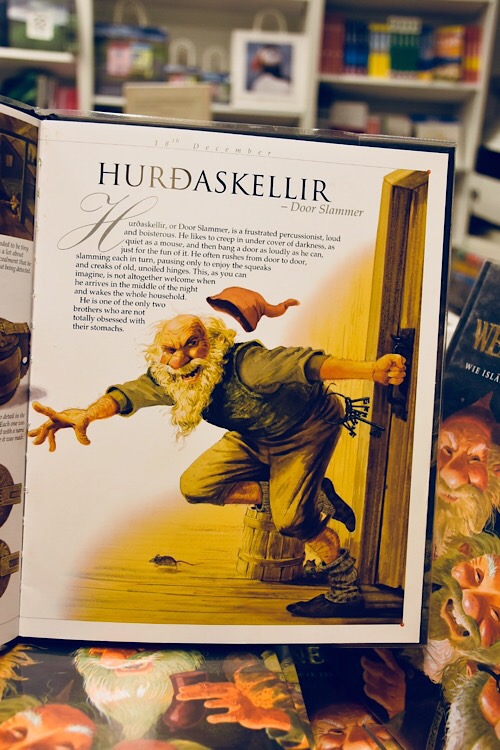 At midnight there was a terrific clamor in the hallway of our hotel. It woke us with a start – "What the heck is that!"
Door Slammer, the Yule Lad had arrived.