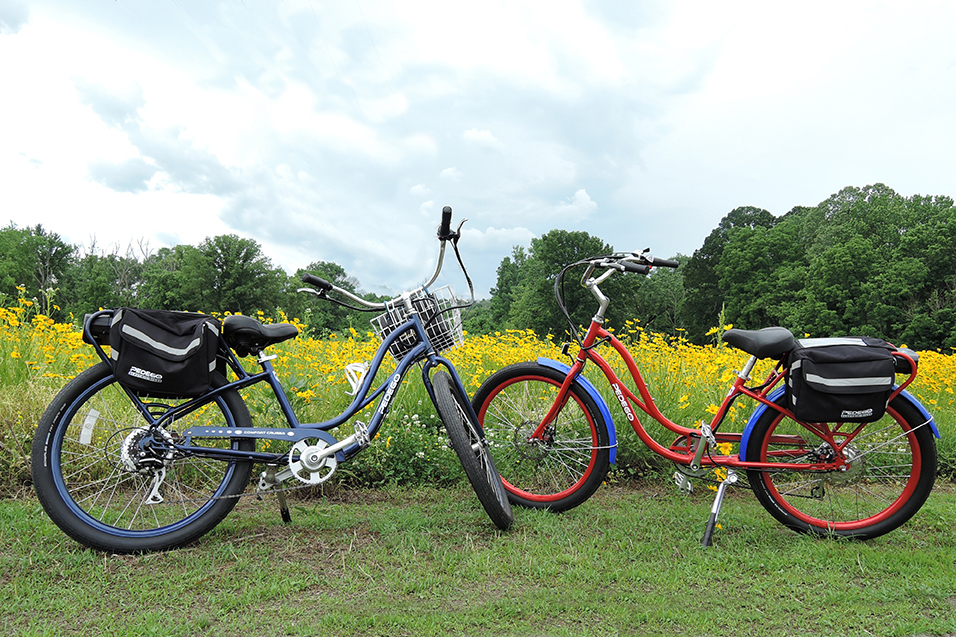 We bought a couple of Pedego electric bikes last week. Go ahead, laugh all you want. Call us slackers, wimps, and lazy geezers. But these electric bikes are the best thing we've ever bought! Ranks right up there with our Roomba robot vacuum.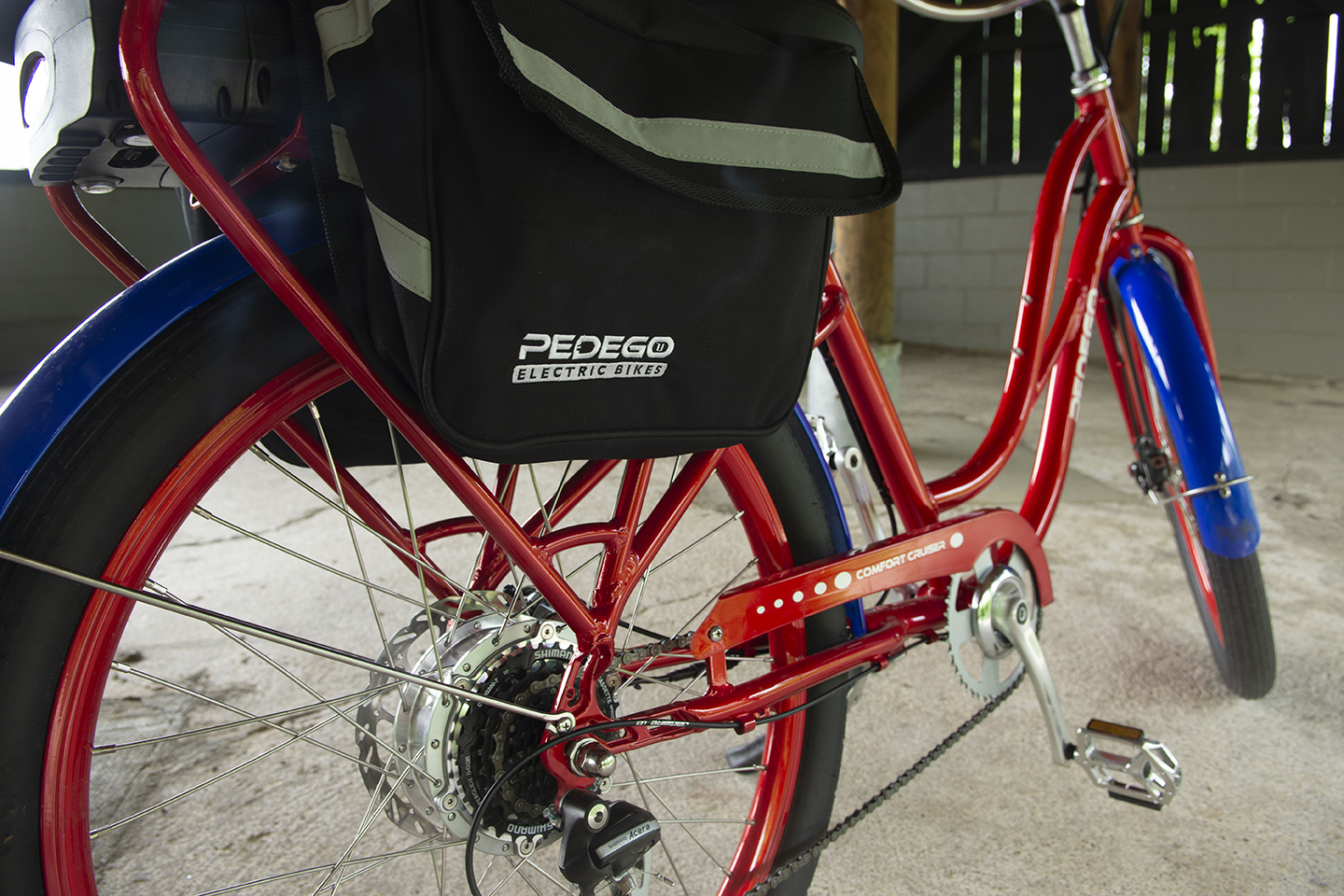 I've always liked to ride a bicycle but was never very strong at it. Steep hills are an issue. Riding in hot weather is uncomfortable. And the general level of stamina I can sustain is pretty much in decline.  It's tough to pedal a bike any long distance, especially in the heat. So why not let electricity do the hard work for you?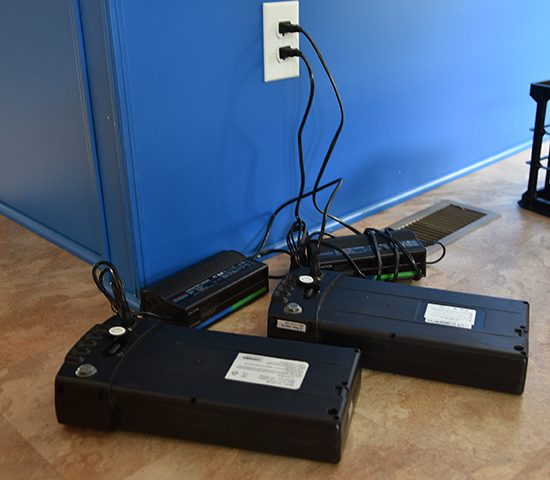 The Pedego bike runs on a big battery that weighs about 9 lbs. On a full charge it will haul you about 35-45 miles.  You can use the pedals like a regular bike or turn the throttle on the handlebar to zoom along effortlessly.  Or do a little of both – pedal and zoom.
And, boy, does it zoom! Right up the steepest hills with a big smile on my face. Gliding past those poor wretches heaving and panting in a desperate struggle to pedal their regular bikes uphill. Oh yeah. Best thing I ever bought.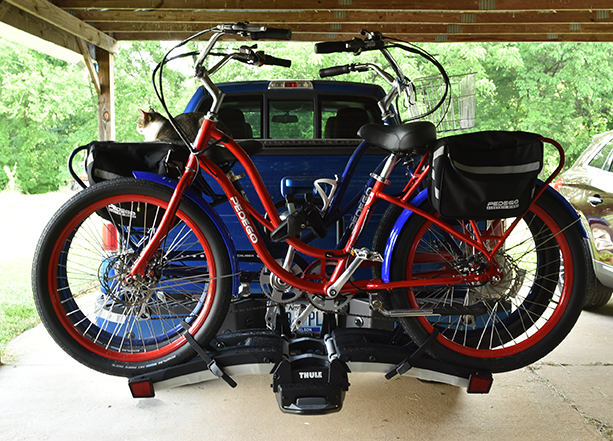 Of course like with any new hobby there's a slew of accessories to go along with your shiny new toy. Saddlebags and basket, cushy seat covers for your tender tush. And a double rack to haul the electric bikes to the nearest trail. It adds up pretty quickly to a hefty outlay of cash, but again I say, it's worth it!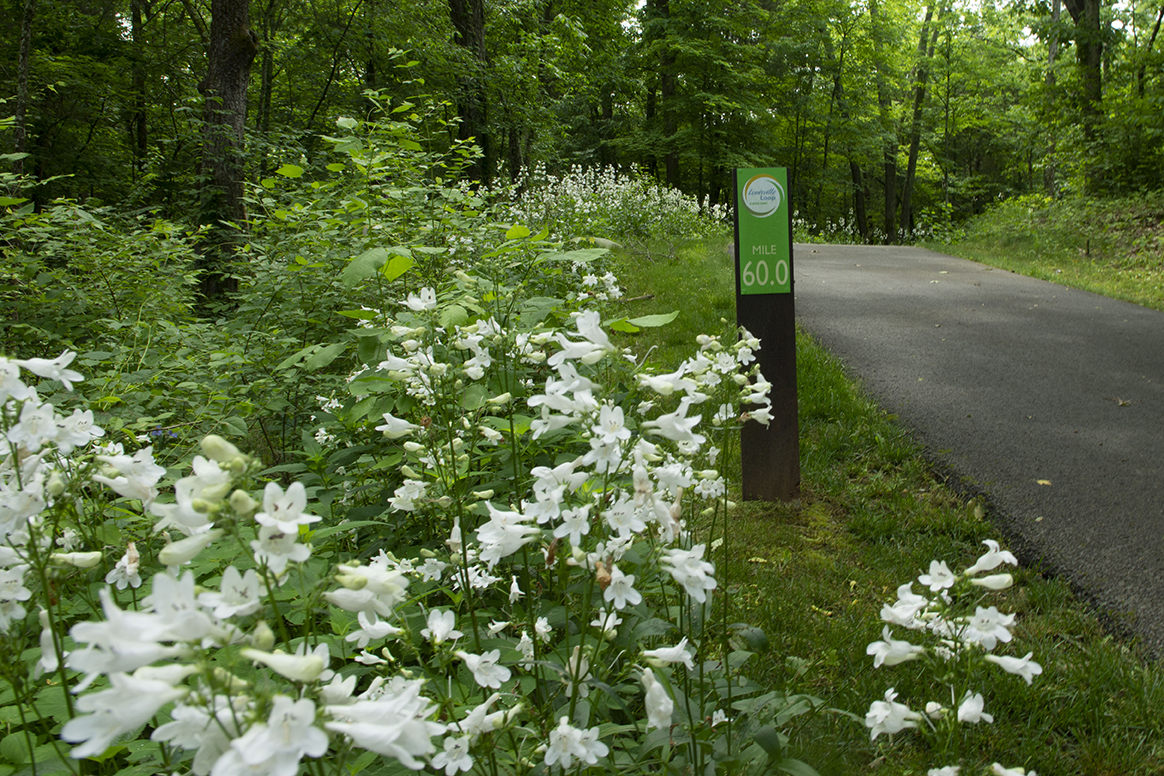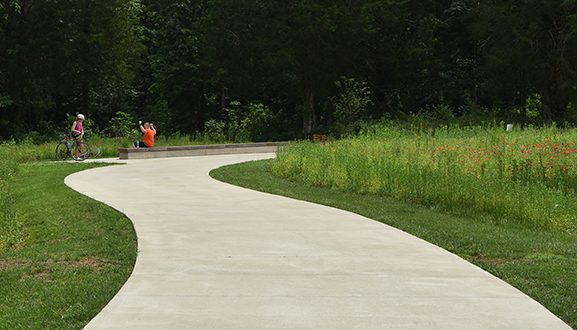 We took the electric bikes out to Parkland – part of the new Louisville Loop.  It's a 60+ mile paved walkway that winds through fields and forests and farmland.  Eventually this ambitious park project will connect to Louisville's five famous Frederick Olmsted designed parks. Olmsted also designed Central Park in New York City and the grounds around the Biltmore estate in Asheville, NC. 
The paths of Parkland fit right into Olmsted's grand plan for public spaces. They are planted with native flowers and trees, wind along the prettiest features of the landscape, and immerse you in what Olmsted called "unconscious recreation of the mind"  – a natural tonic for the crowded city dweller.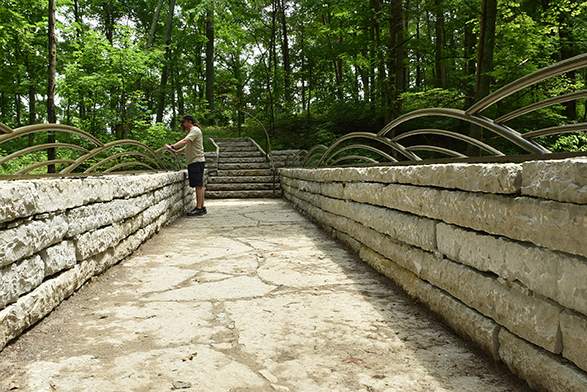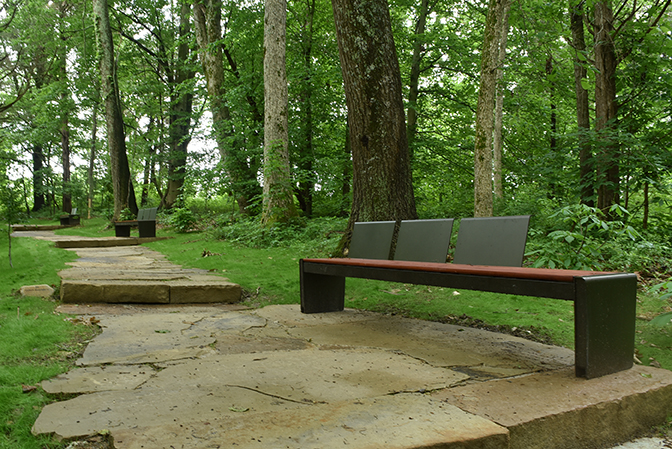 We gave the electric bikes a good shake-down over two days at Parkland.  Riding through this immense park with nary a bead of sweat on our brow was a joy. We got to enjoy the scenery, pack a picnic, and ride the long way back to the truck without feeling exhausted.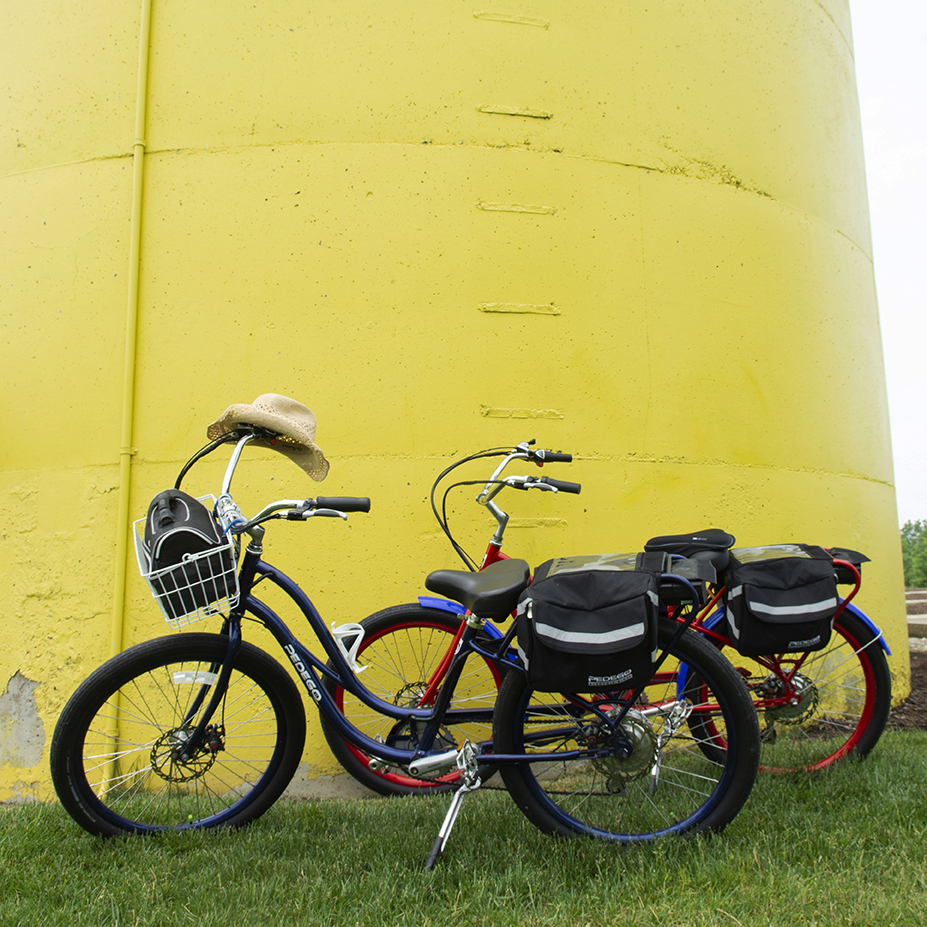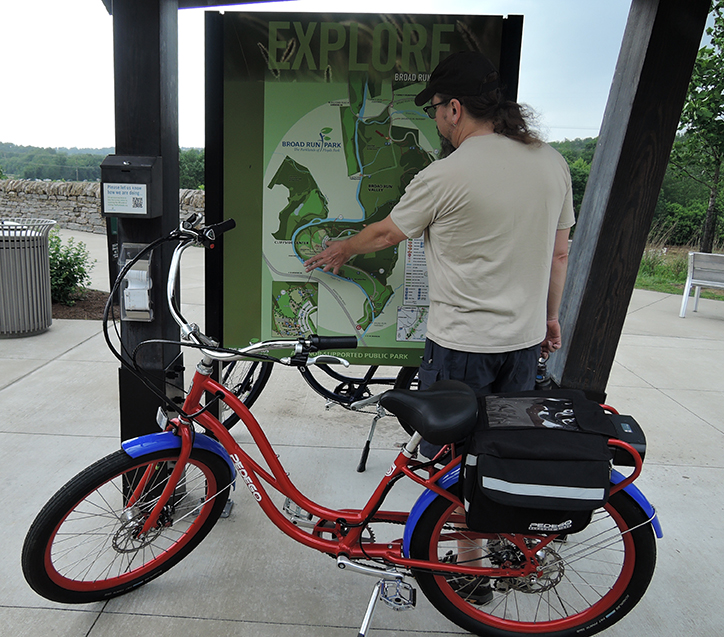 So if bad knees or lack of stamina are keeping you from ever enjoying a bike ride again, then follow our example.  Embrace your Geezer-dom and get yourself an electric bike. Because it ain't over yet!