John C. Campbell Folk School
Brasstown, NC
View Map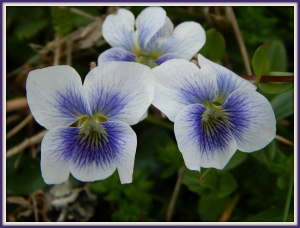 After a few days at the John Campbell Folk School we have slid into a comfortable routine of campus life. Our campground sits high on a ridge, and from the east dawn spreads over our mountain view. Coffee is sipped under the awning where we are serenaded by spring birds and the ever-present chuckle of woodpeckers.
The school day officially begins with a tradition of Morningsong in the main hall, followed by breakfast in the dining room – both of which we skip as we dine en coach, and besides that's way too early for me to be appropriately dressed and suitably social.
Classes start at 9:00…show up when you're ready. I take a short walk down a wooded path to the Basket Studio, and Tim rides the motorcycle down a big hill to the Blacksmith Shop, the farthest flung classroom.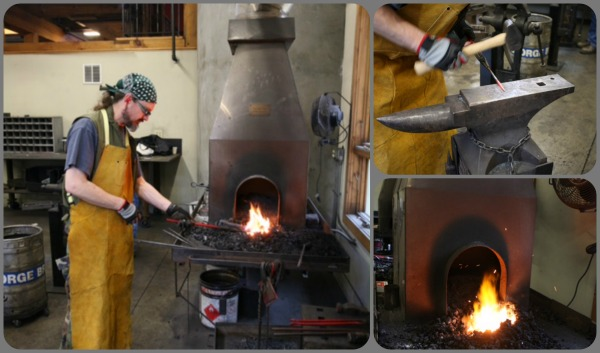 In the Basket Studio, seven of us sit at long tables and toil at our craft. The studio is spacious, well lit with windows, and filled with supplies and tools. Days have been sunny and mild, and I'm often outside at a picnic table sewing strips of bark together. Visitors from other classes stop in occasionally to peek at our projects.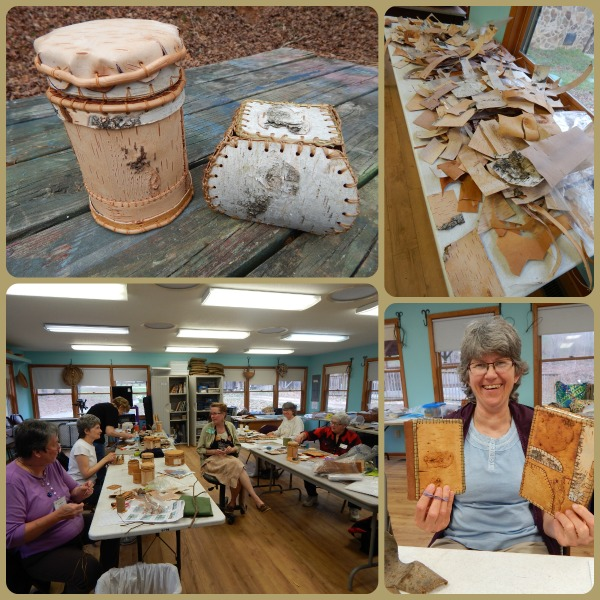 Instructors are chosen from the top in their fields. They come prepared to teach 1-3 projects or are happy to assist if you want to divert onto different projects. I started with a difficult birch bark canister, the main project of the course. It was tricky construction using many unfamiliar techniques and took 2-1/2 days to complete. My canister turned out a bit crooked and tilted, so I'm glad we are not graded on our work- I would not have made the honor roll!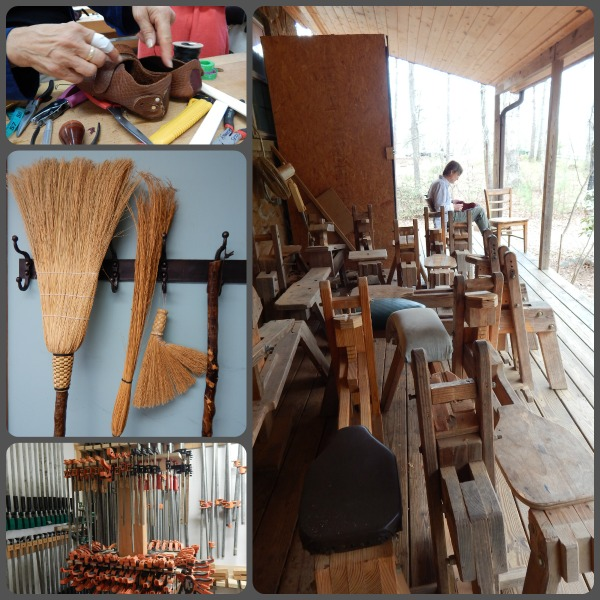 Most folks attending this off-season session are in the 40-80 year old range. I would expect a younger crowd in the summer. More than half are returning students, some on their fourth or fifth visit here, and I agree the experience is definitely worth repeating.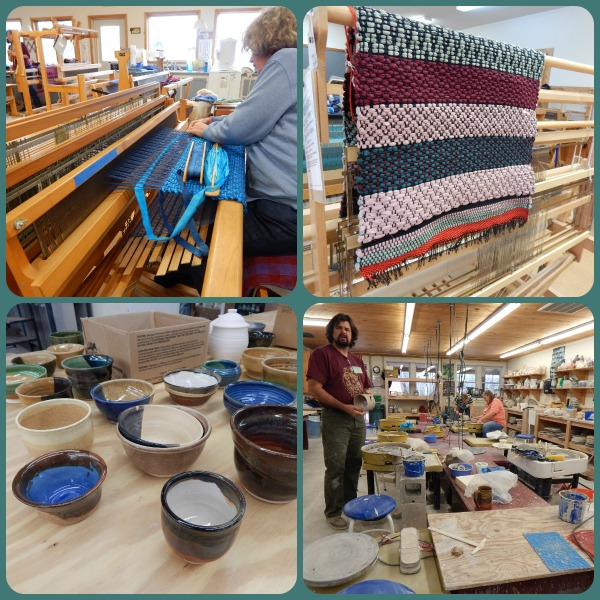 Keen friendships are formed in the studio, we all admire each other's work and boo-hoo over failures. Instructors are quick to offer assistance or divert you to a less tasking project if you seem to be getting discouraged. 
It's an easy way to study new skills – entirely self-paced and if I need a break I can wander the lovely grounds, shop a bit at the craft store, or start a little side project. Ah, the life of a student at Folk School!