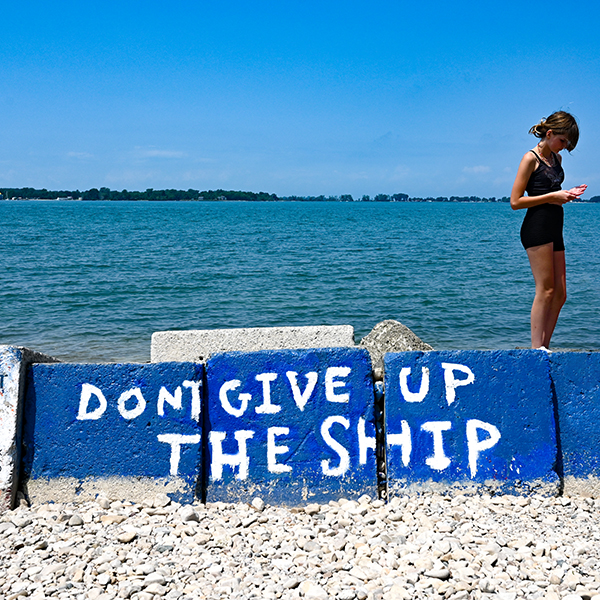 At the top of Ohio sits Lake Erie. In the middle of Lake Erie is the US-Canada border. And right below the border lies a string of little islands. Welcome to Put-In-Bay!
Okay class, what is the Treaty of Ghent? Anyone? Anyone?
Treaty of Ghent is the peace agreement between Britain, Canada and USA after the War of 1812.  Perry's monument commemorates that treaty and the naval victory over the British, fought right here in Put-In-Bay.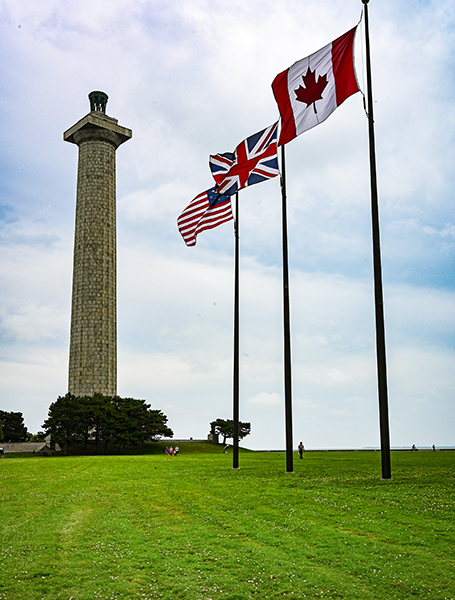 You can see Perry's monument from just about everywhere on the island. His battle banner was "Don't Give Up The Ship" and you see that motto all over the island, too.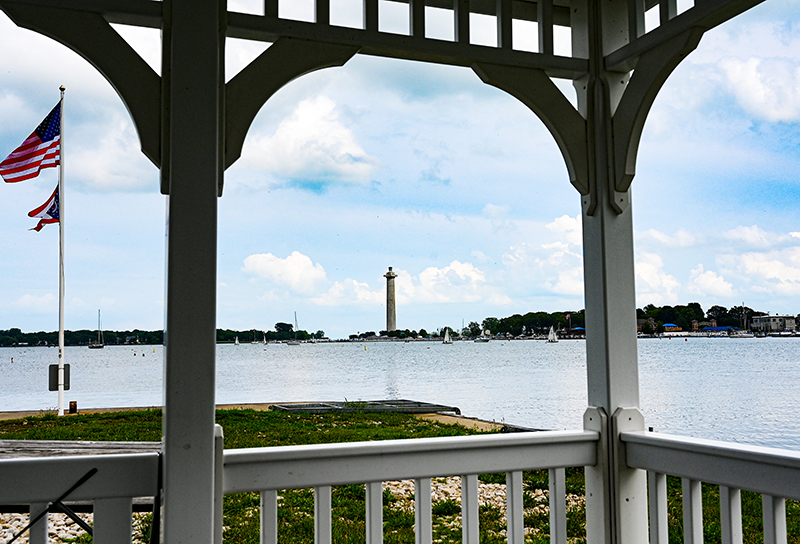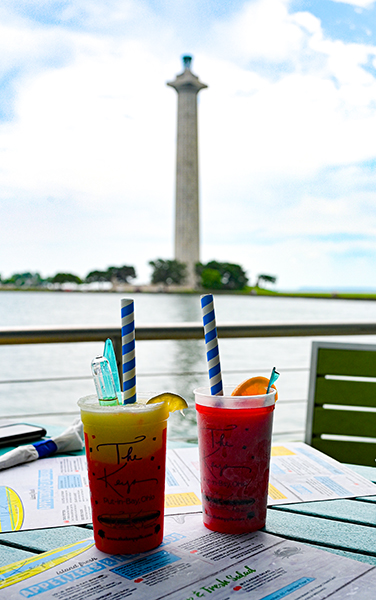 Put-in-Bay is called the Key West of the North, and it's definitely got that island vibe. Downtown is small and packed with restaurants, bars, and shops. And golf carts – the preferred island transportation.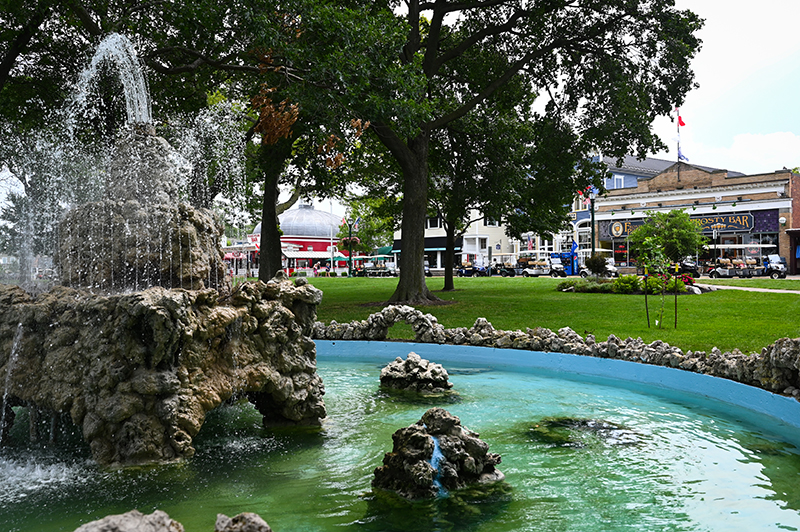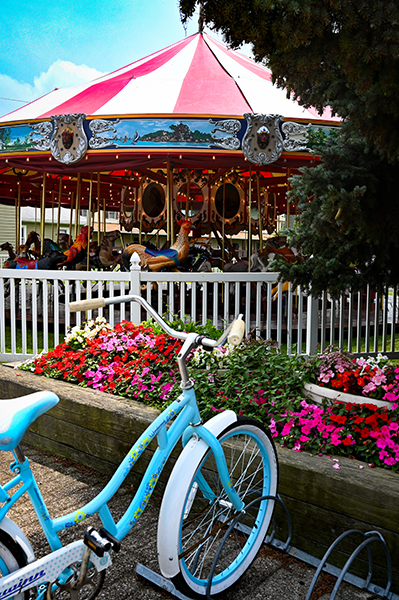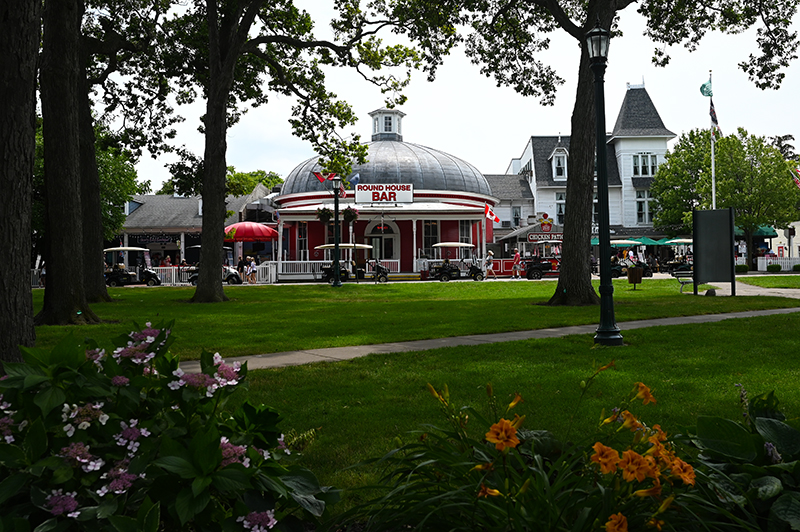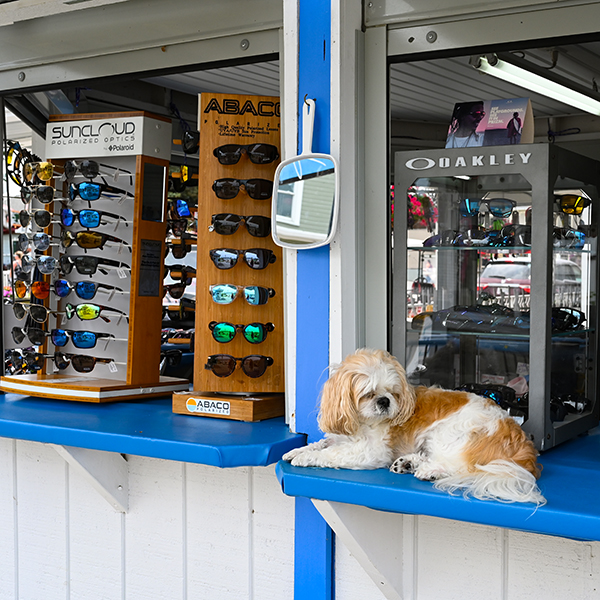 All around Put-In-Bay are little parks and observation points. One has a Love Lock fence where folks inscribe their heart's desire on a padlock, lock it on the fence, and toss the key into the water below.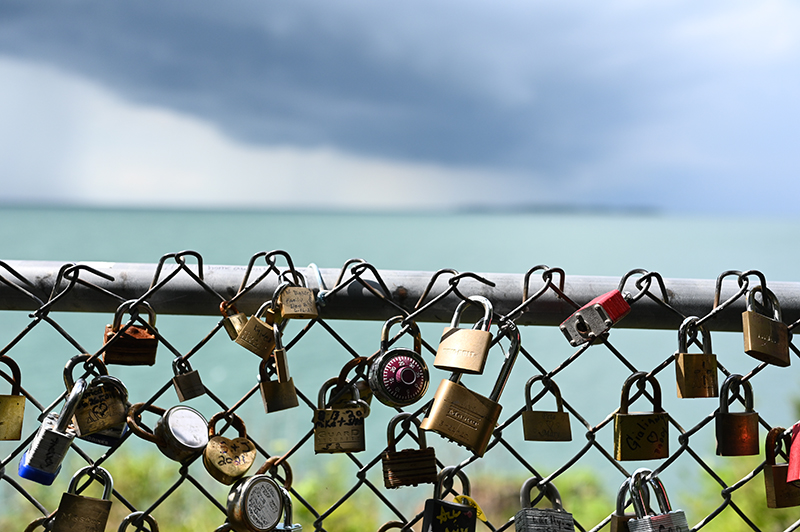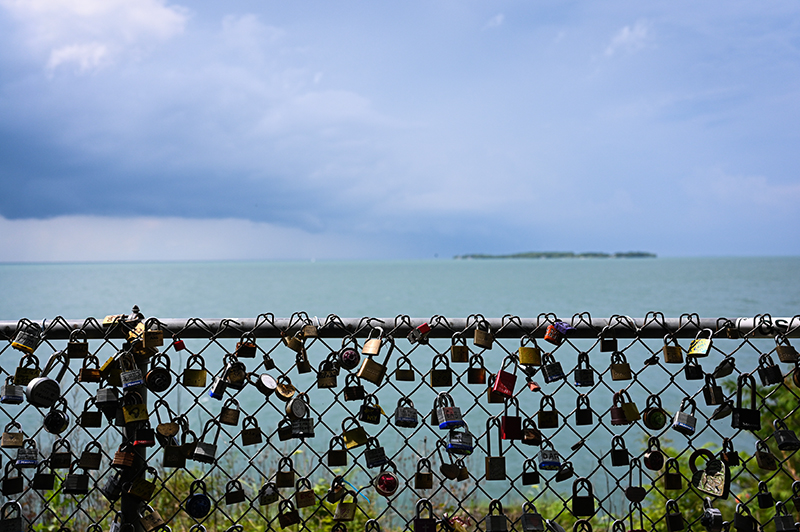 We had a couple of quick days at Put-In-Bay. Just enough to poke around the odd corners and soak up that island feeling.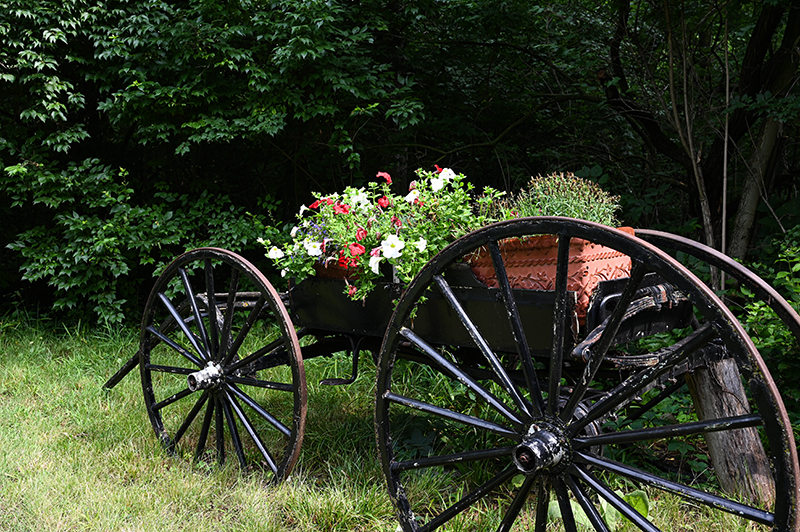 I never tire of looking at Lake Erie. You can catch a view of it nearly everywhere. It's an island, after all!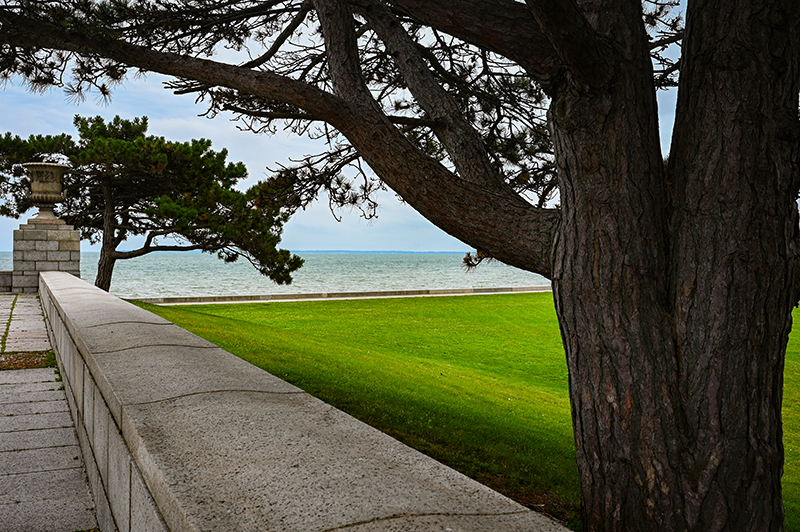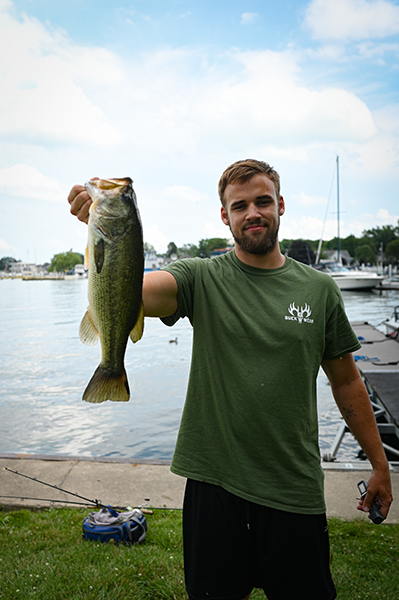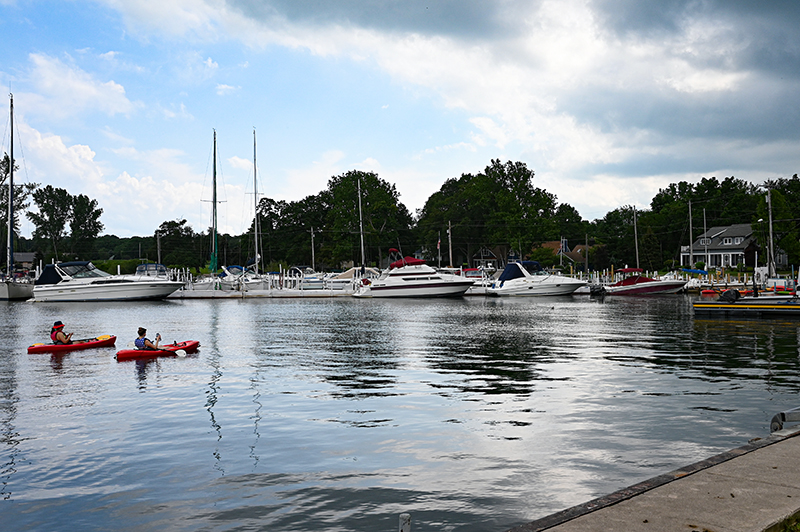 There's vineyards all around Put-In-Bay, I think they grow Catawba grapes, and two island wineries use the local harvest.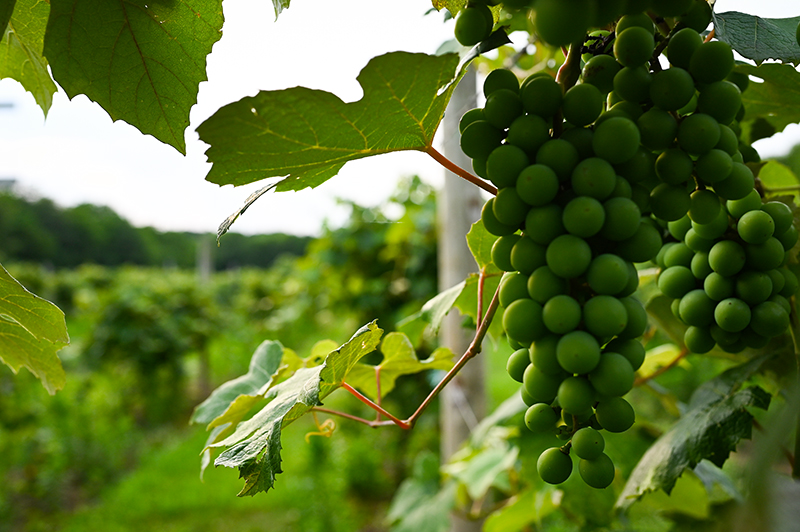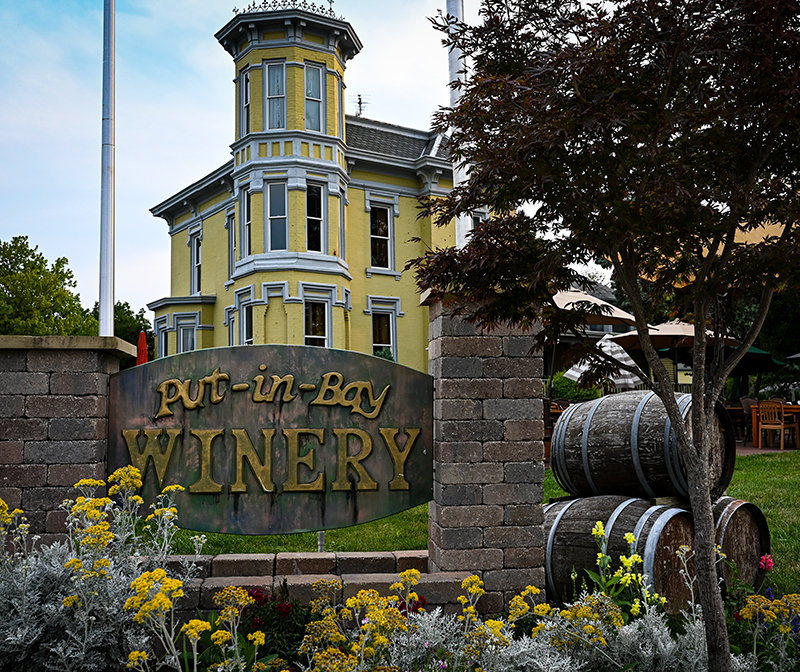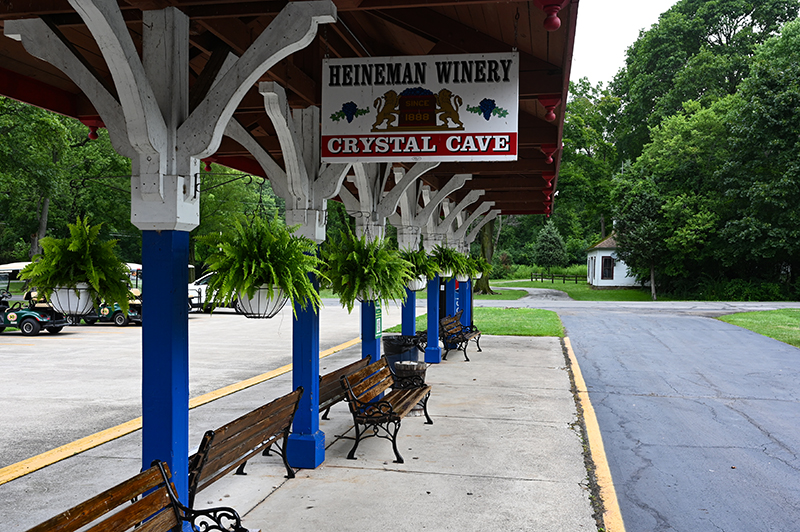 We saw monarch butterflies flitting around and we're always on the lookout for the gentle Lake Erie Water Snake, a species found only in this region.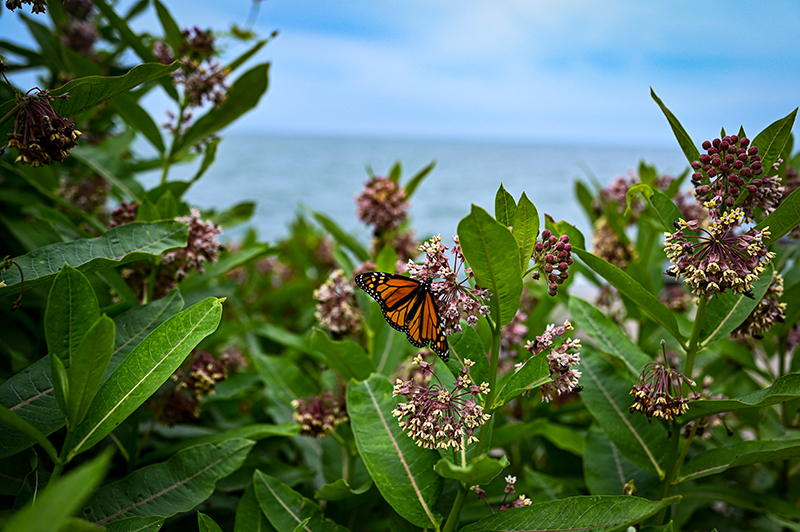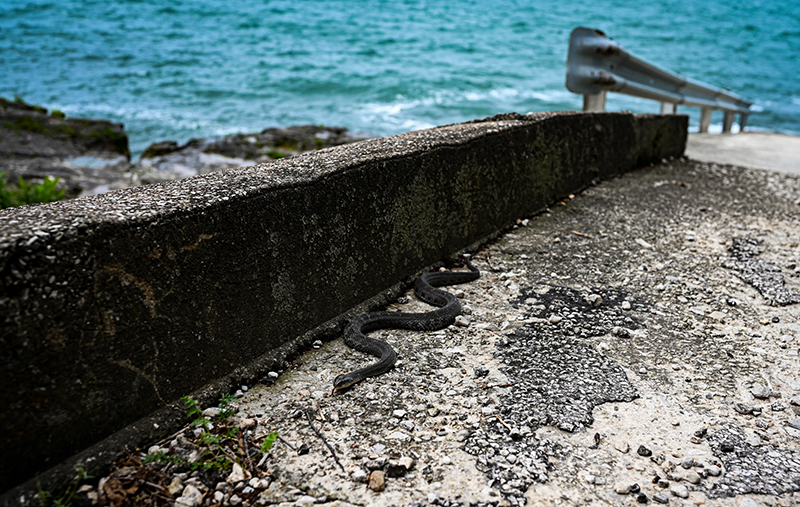 Here's the old lighthouse and Coco enjoying the state park.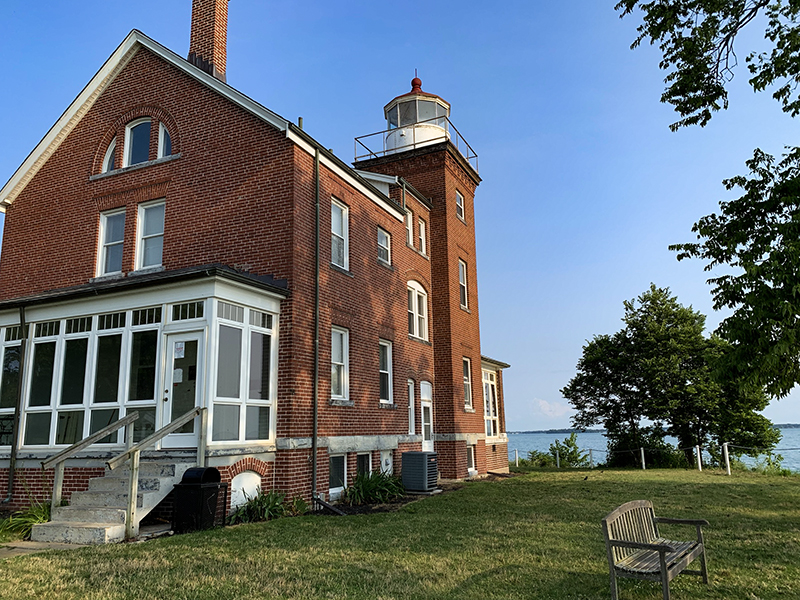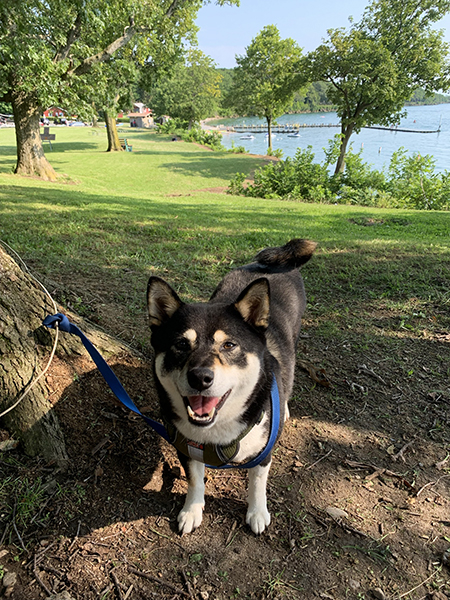 Due to some scheduling hoo-haw it was a short visit, just a few days. Not long enough, I say.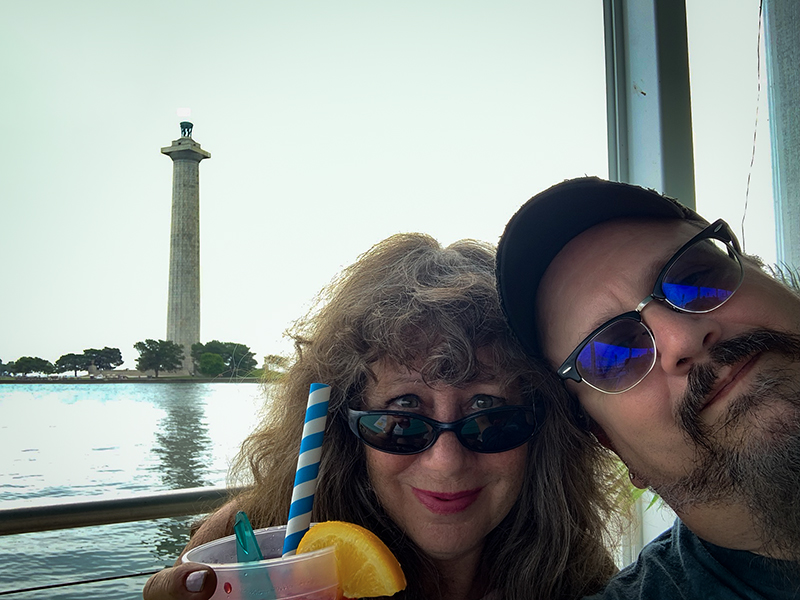 But we'll be back for another visit soon. Right, Coco? Say Put-In-Bay…