Homeplace on Green River
Campbellsville, Kentucky
I love a good ass.  Jacks, jennys, and mules that is!
There's something poetic about a trained team of mules – how they move in perfect harmony, each in step with the other and synchronized to their driver's command. I love how the bridles and buckles flash in the sunlight as the teams bend to the task.  
Plow Days was the perfect venue to see horse-drawn farming in action. Homeplace on Green River hosts the Plow Days festival each spring on a big 220 acre farm. The property was donated to the state of Kentucky for use as an outdoor classroom and many a local youngster has visited here.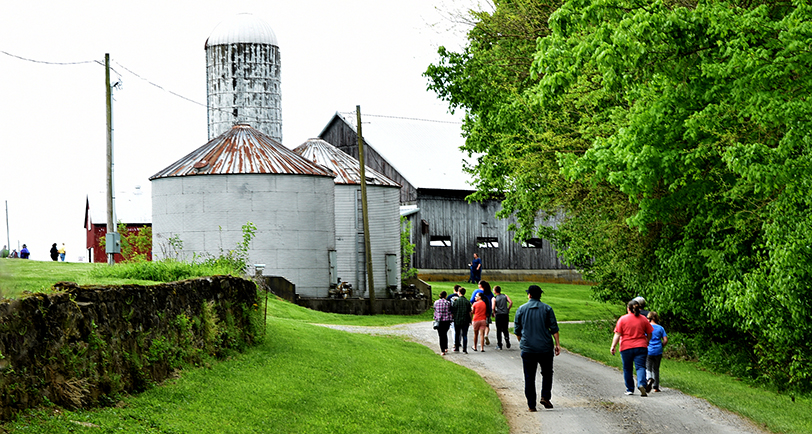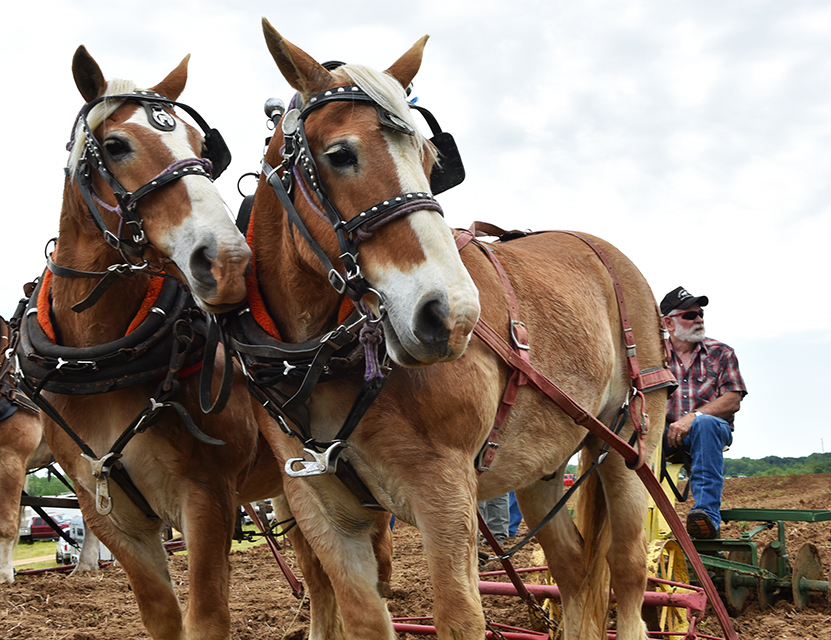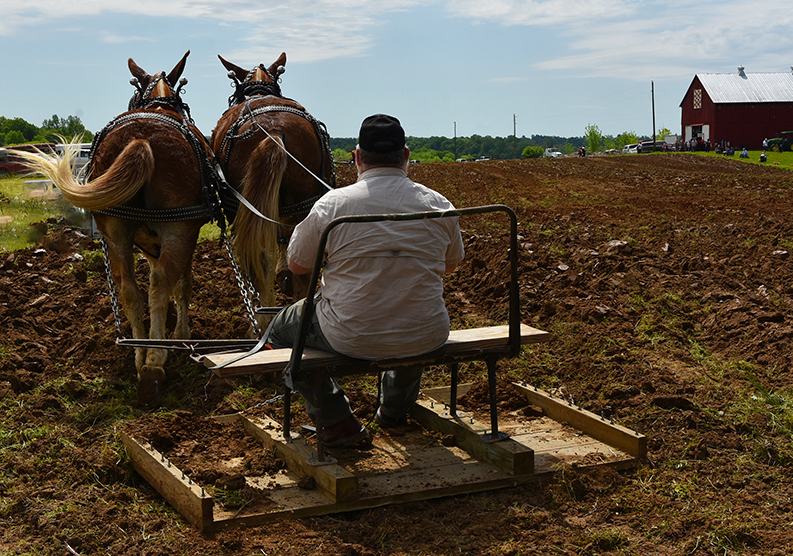 We spent a fine spring day enjoying the festivities at Plow Days. In addition to the horse teams demonstrating old-time tilling and plowing methods, there was a lot going on around the farm. Live music was playing in a cool and shady barn, a petting zoo of farm animals fascinated the crowd of children, and tractor rides pulled visitors all around the farm.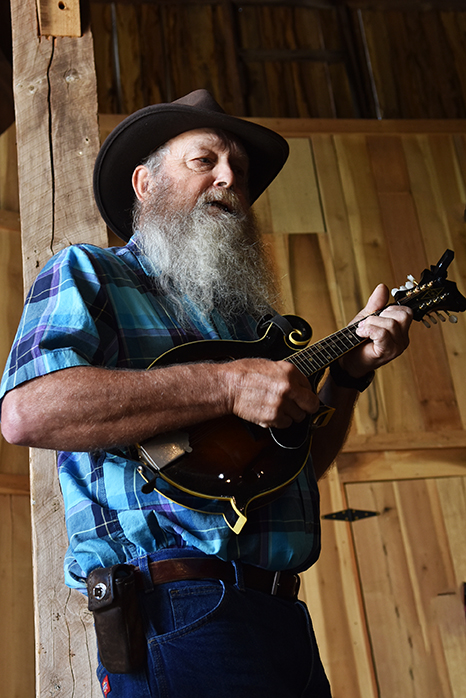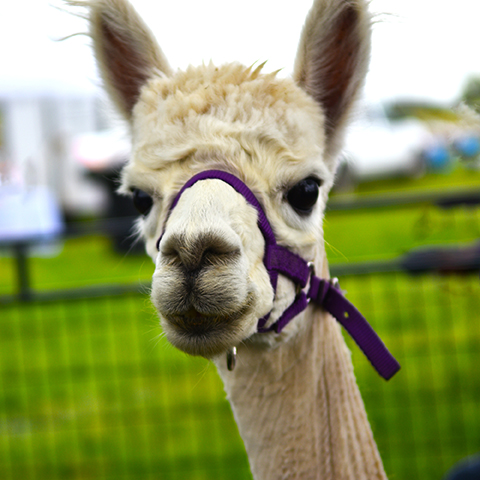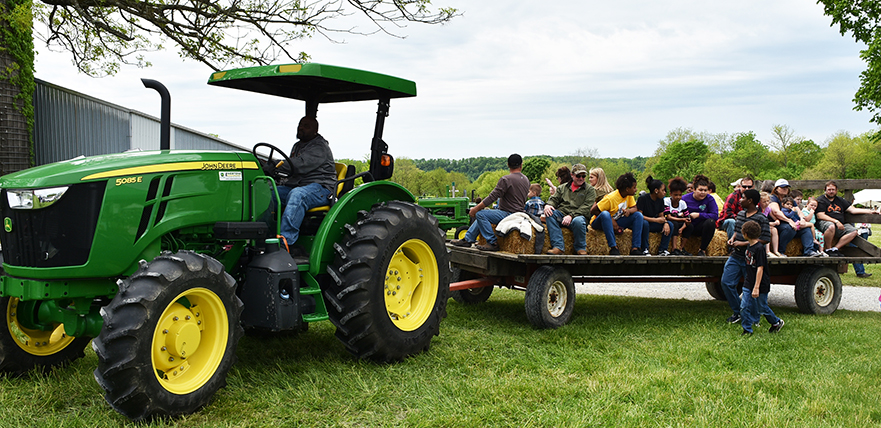 A sheep sheering demonstration was held in the stall of another big barn. Up in the loft, I found the sweetest family of Mennonite kids slurping on shaved ice. Their mother kindly gave me permission to photograph them, and they seemed amused at my big camera and unkempt hair.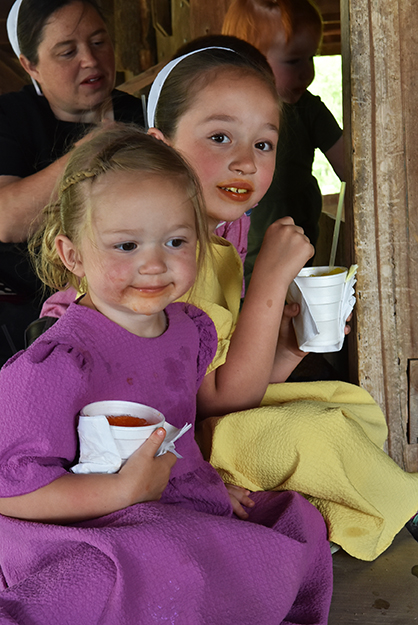 Plow Days also featured dozens of local arts and crafts, and I chatted up all the photographers. But the best craft I saw was a make-your-own marbleized scarf. The vendor had a long trough filled with water and carrageenan. To make the scarf you dabbed different color paints in the water and swirled the blobs around with a bamboo stick to make marbling patterns. Then a length of silk was laid carefully on the water to absorb the paint. A wonderful marbleized scarf emerged. It was the best craft I'd done in a long time and well worth the $25 charge.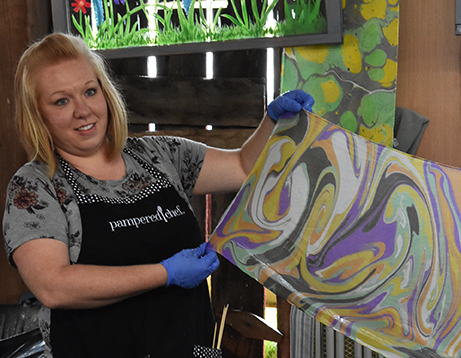 I really enjoy these small town festivals. There's something unique to be found at each one. And Plow Days with its wonderful teams of mules and draft horses was pretty special. I'm glad some folks still remember how to work these old-time techniques. We can be grateful for the internal combustion engine and modern tractors that spare the farmer from back-breaking labors, but a John Deere tractor cannot match the beauty and pageantry of a well-trained team tilling up the warm spring soil. It's a piece of history worth keeping alive, and mighty entertaining to watch. 
So next time you see a great ass, remember how a team of mules plowed the fields back in your great-grandpappy's day. Gee and Haw!
The End(s)