North Clarendon, Vermont
View Map
My Uncle Slam is a master gardener. Well.. he's not really my uncle, he's my dad's best friend since kindergarten. They have their 65th high school reunion this weekend – Class of 1949!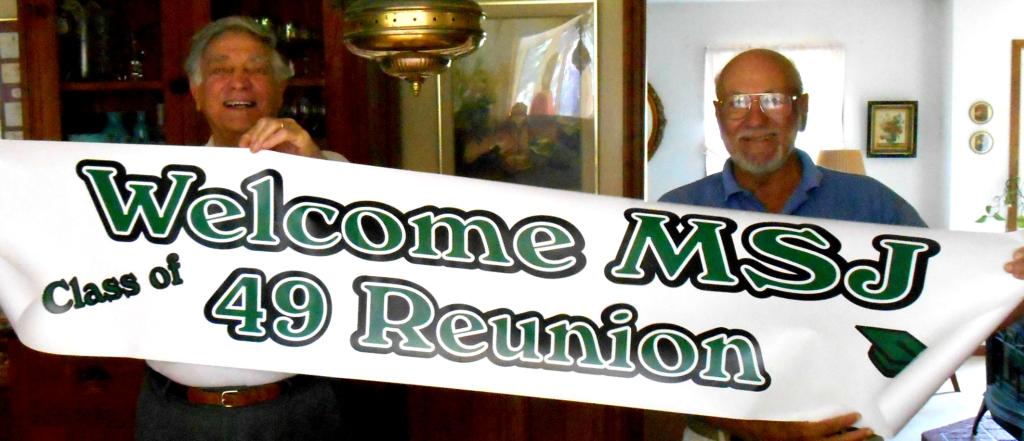 Uncle Slam's house is within walking distance of where we are camped in North Clarendon, and we took a long tour of his magnificent garden this morning. He's got 34 kinds of blueberry bushes, even more raspberry varieties, gooseberries, currants, rows and rows of different grapes. There's the orchard with exotic plums, peaches, apples and pears. Not to mention the vegetable garden with A to Z produce – from to artichoke to zucchini. Everything is pruned and trimmed to within arm's reach, no ladders needed to pluck the fruit. Peg spends all summer canning and preserving the harvest. And Uncle Slam generously gave us a crash course in his gardening methods and experiments, plus a written inventory of plants. I'm deeply inspired to duplicate his garden at our own farm!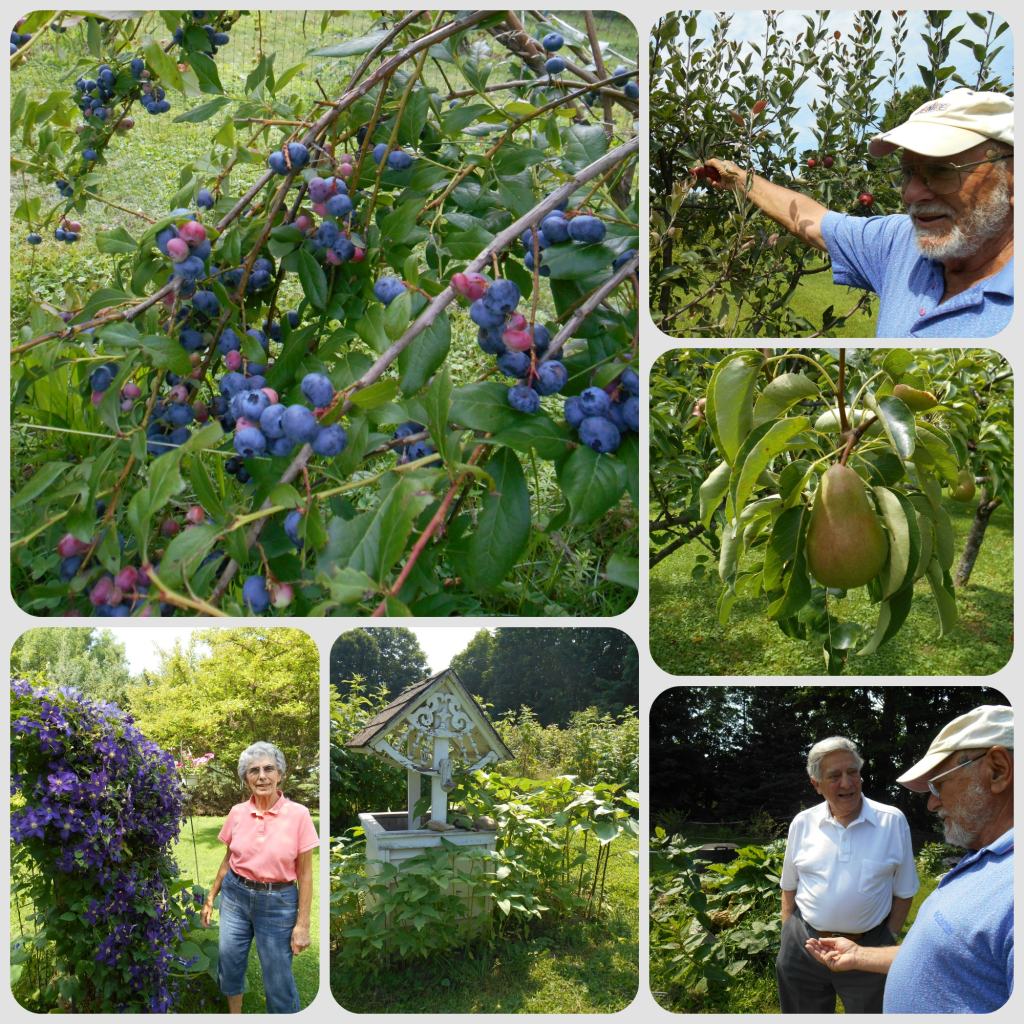 Early afternoon we had planned to rent a car in Rutland, but we dawdled a little too long and Enterprise was closed by the time we got there at 1:00. So we scrounged around town and found a U-Haul van to rent, or as my Aunt Bon called it – the Vermont Limo. We cruised the Farmers Market downtown and loaded up on maple syrup, fresh and delicious, and much cheaper than we can get at home.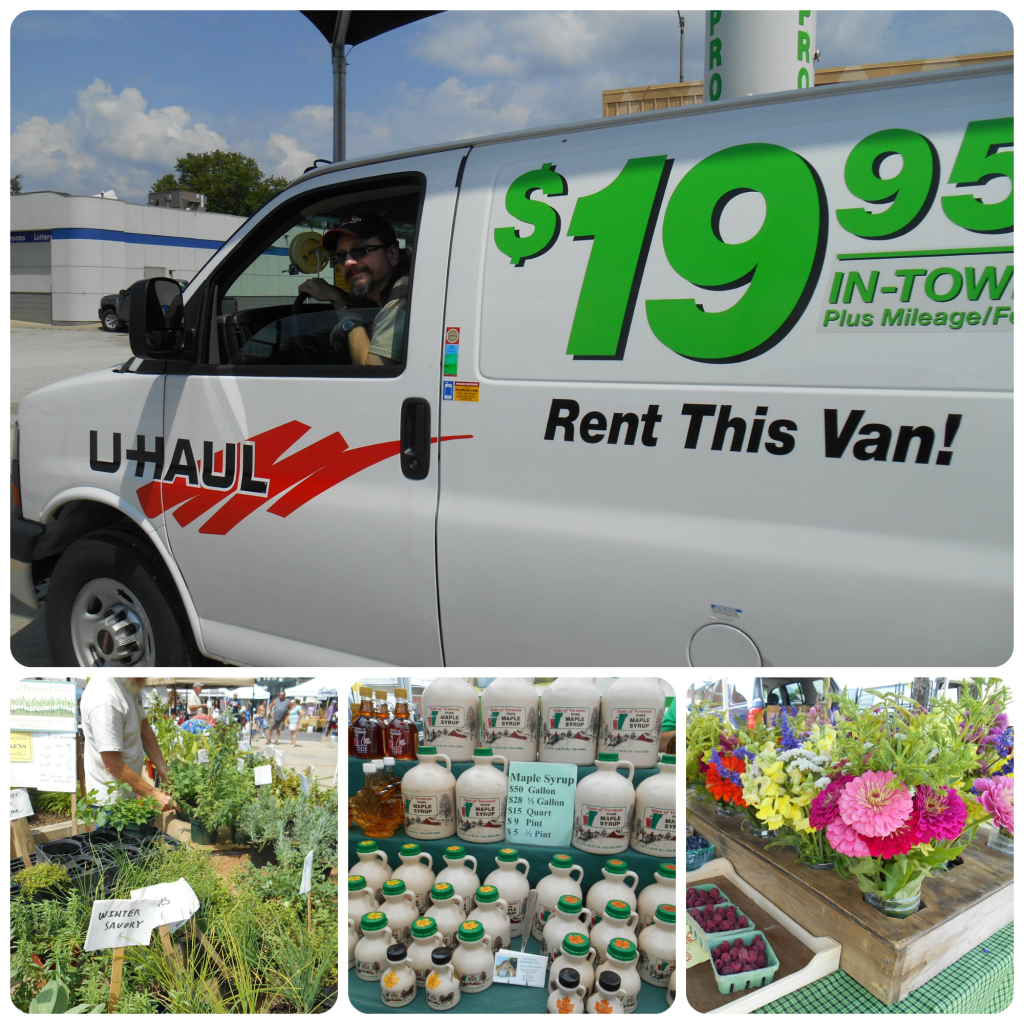 Late afternoon found me and Shadow down by the stream at Cold River. Dad used to trout fish here, but the dog and I just splashed around a bit and enjoyed the crisp mountain air and cool rushing water.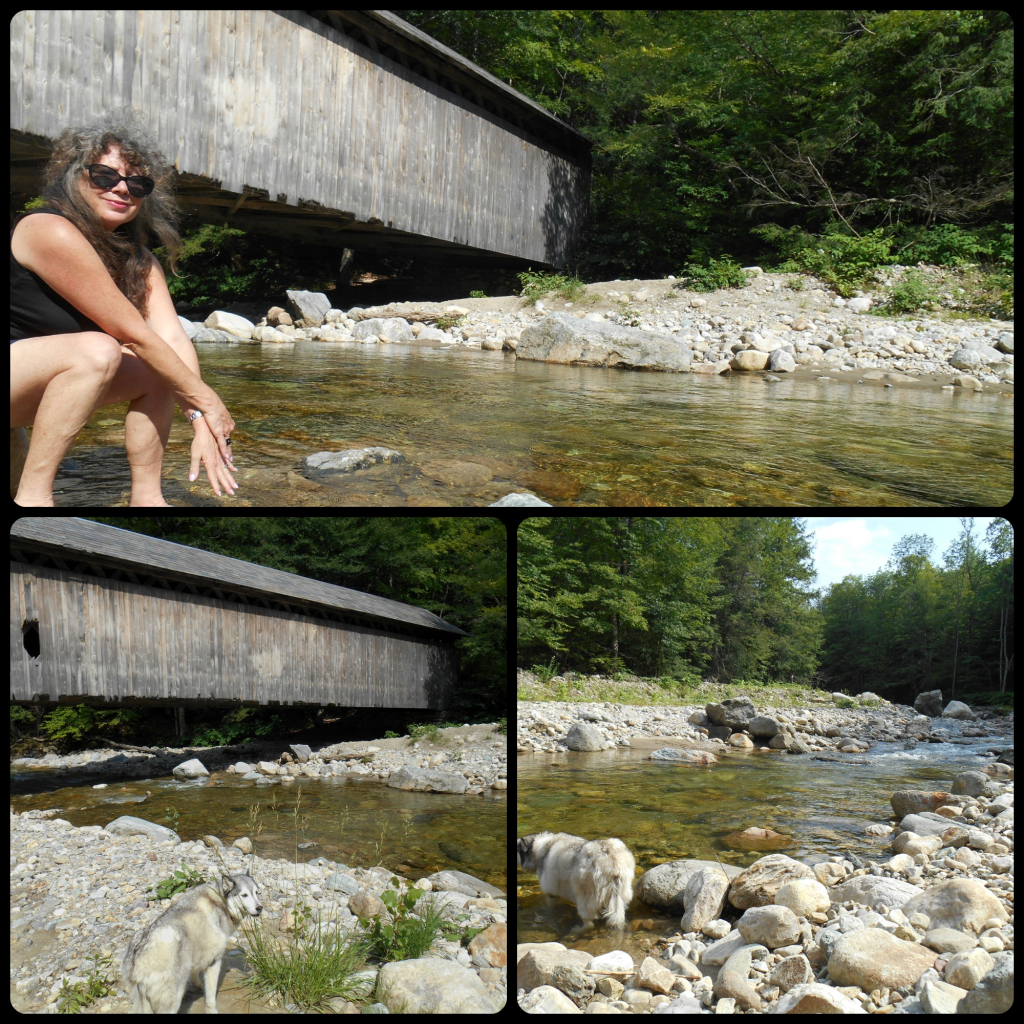 We joined my cousin Janice and her family in the evening for a great grilled steak dinner, lots of laughs, and catching up on all the family gossip. Janice has part of our big Italian family archives, including our grandparent's immigration papers and picture albums of all 12 kids growing up, my dad being the baby of the bunch. You couldn't find a happier family – everyone is smiling and the six sisters were quite the beauties. We should all be so lucky!