"Unusual weather we're having," said the Cowardly Lion. 
Two record breaking snowfalls have melted away like the Wicked Witch, defeated by buckets of rain and a blowing gale worthy of Dorothy. The happy relief of warmer air has unhappily combined with a deluge of rain and melting snow to form a thick fog that clings to the lowlands like old tapioca.
From the front porch I can hear a nearby tributary rushing full throttle at flood stage to join our creek in the Bottoms at the lower echelon of the farm. The Bottoms are a section of pastureland below the mossy limestone cliffs and beyond the ancient spring house, and from our back deck I can see the fog expanding along the creek there.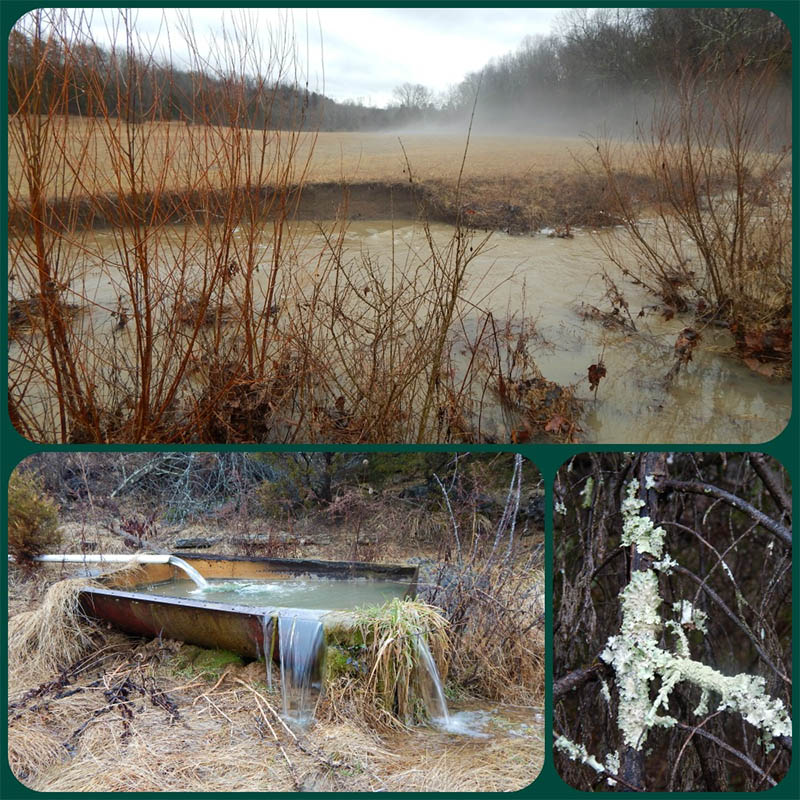 On the backside of the house a surprising new lake formed overnight. Dubbed Lac du Splishy-Splash, it is trying to find its way to the Bottoms via a good-size muddy trough. Unlucky this, as we were planning to locate a new fruit orchard in about that spot, which now seems unwise.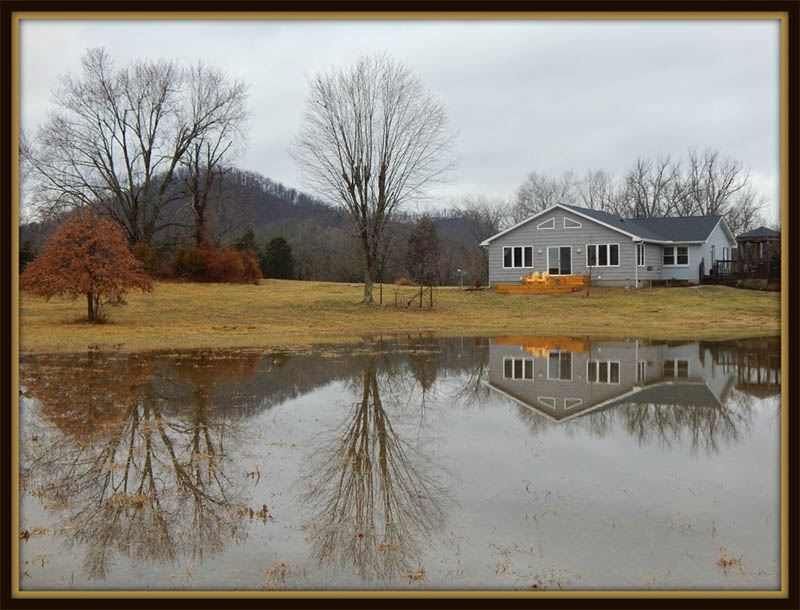 Beyond this temporary lake sits the Big Barn, where a family of foxes has taken up residence in a former calf crib. We see their footprints in the dirt floor and occasionally spot stray feathers from what must have been a fine feast of local wild turkey.  
Following a loosely mowed trail behind the barn is another lively little stream, found today to be leaping over rock ledges and forming fetching waterfalls, a pleasing byproduct of what is essentially too much water. Crossing the stream and passing through a thicket of cedars you come at last to Dancing Mantis Meadows, where our log cabin sits prettily on a perch between rolling hillsides and dense forest.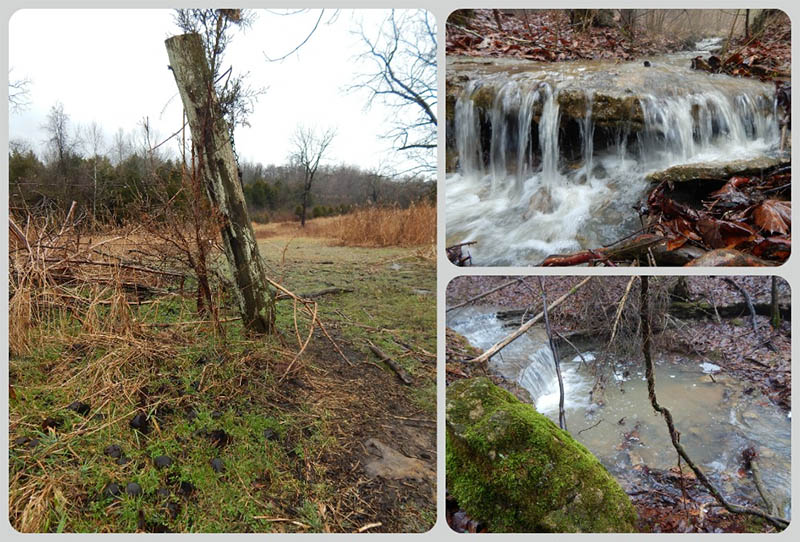 This round-about tour of the farm is an odd way to announce that our motorhome, the Flying Mantis, is back home from its service call, waxed and primed for our next trip. We'll hope the fog has lifted by then!