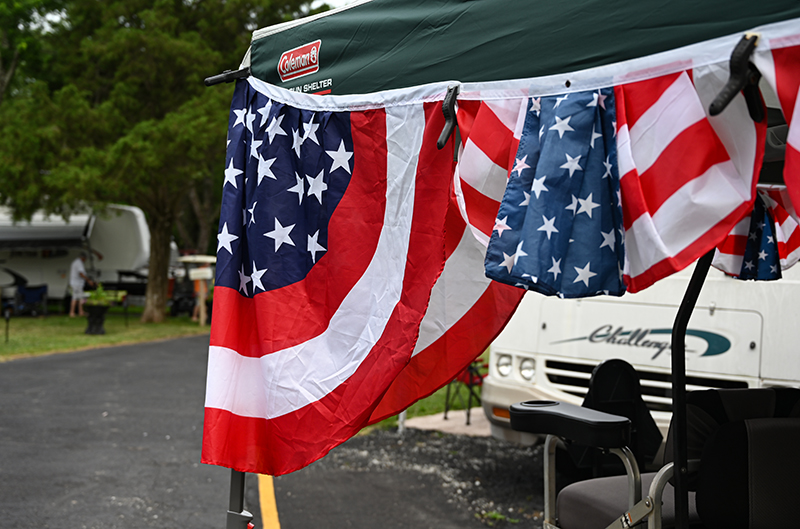 The Madison Regatta was held over the Fourth of July weekend, and that's where we parked ourselves for a few days.
With perseverance and a big slab of luck, I scored a campsite on the Ohio River for the weekend.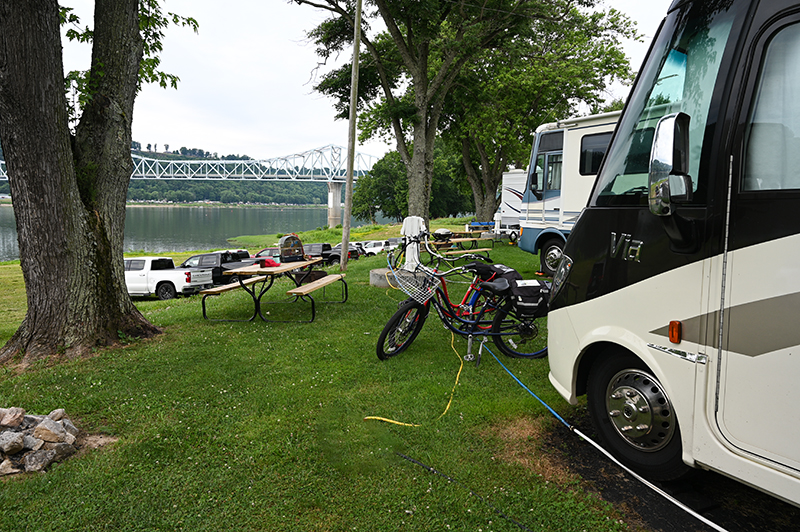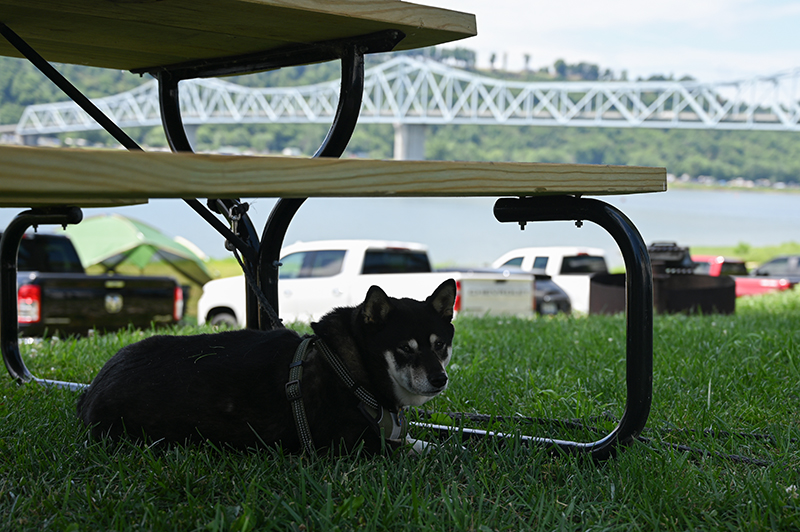 Reaching speeds of 195 mph, the big H1 hydroplane boats were racing right in front of us. No need to leave the picnic table!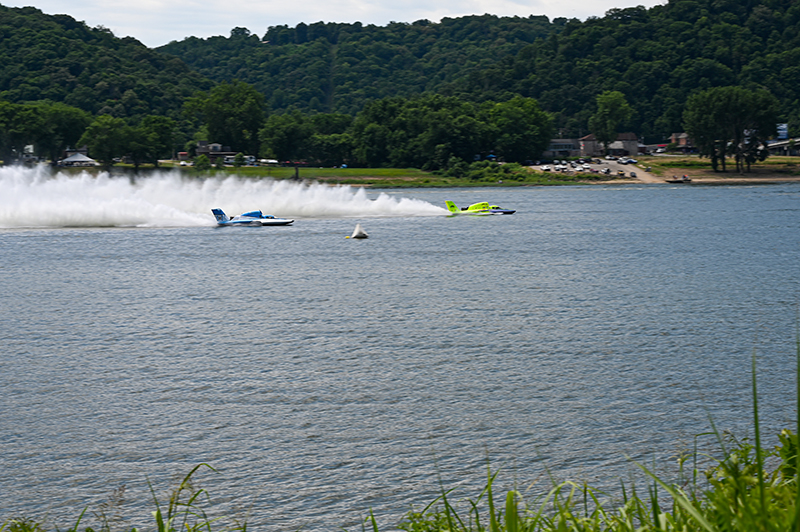 Gotta love a small town parade.  *Although now we need to check the rooftops for snipers. Unbelievable.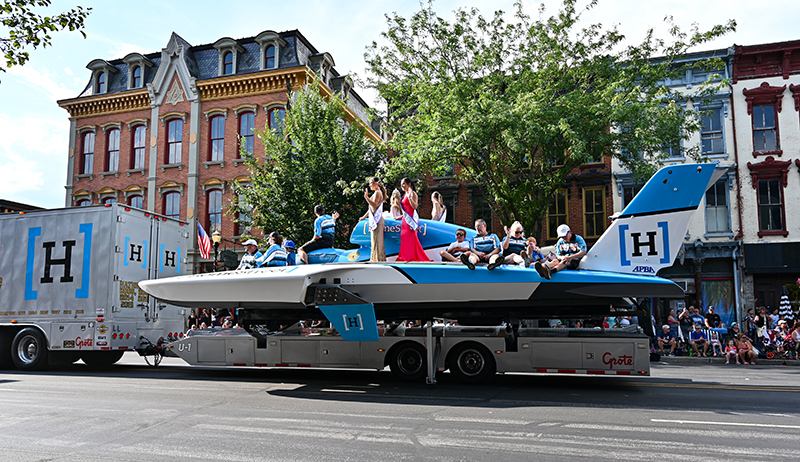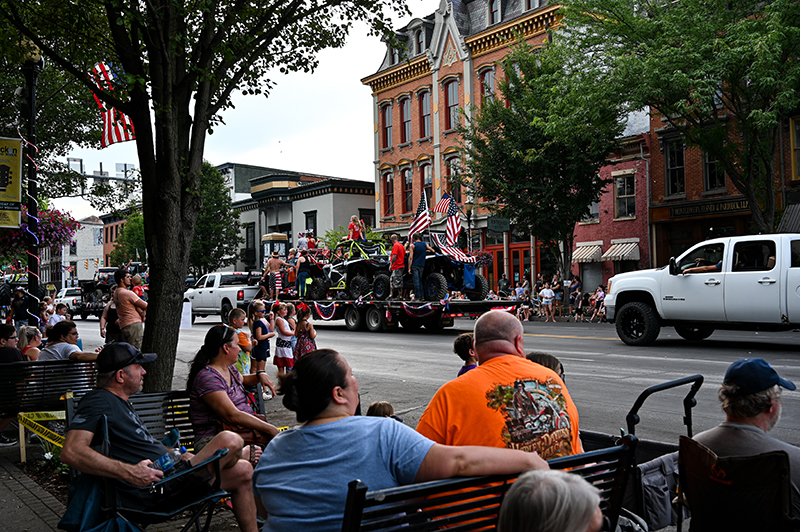 I checked the American Citizen Manual, and grilled hamburgers are required on July 4th.
Between races we looped around downtown Madison and did some antiquing. I found a bucket list item that I'll share with you later.
Temperatures were high and humidity was a killer, so we waited until twilight to ride around Madison's trails.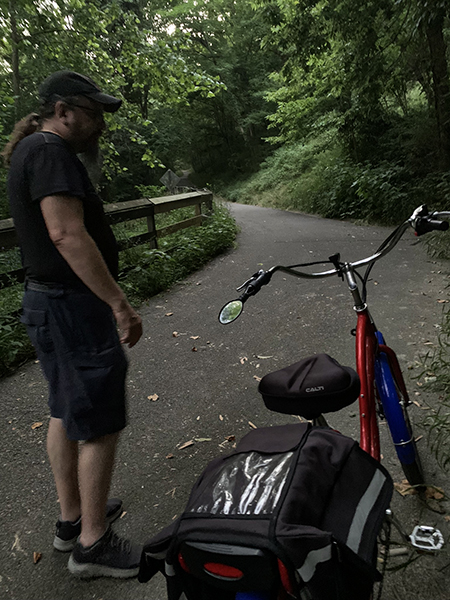 I searched for another vantage point to see the Regatta, but unless you are willing to shovel out $45 for a day pass to the waterfront, there are no good spots to watch the race for free.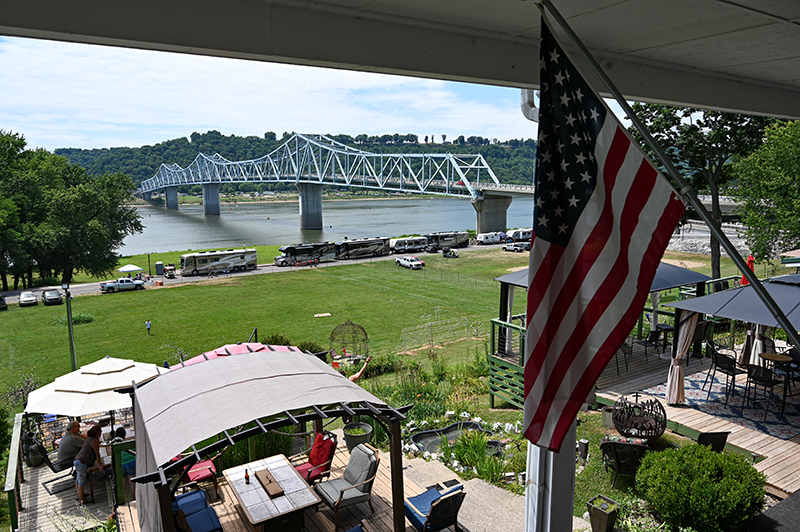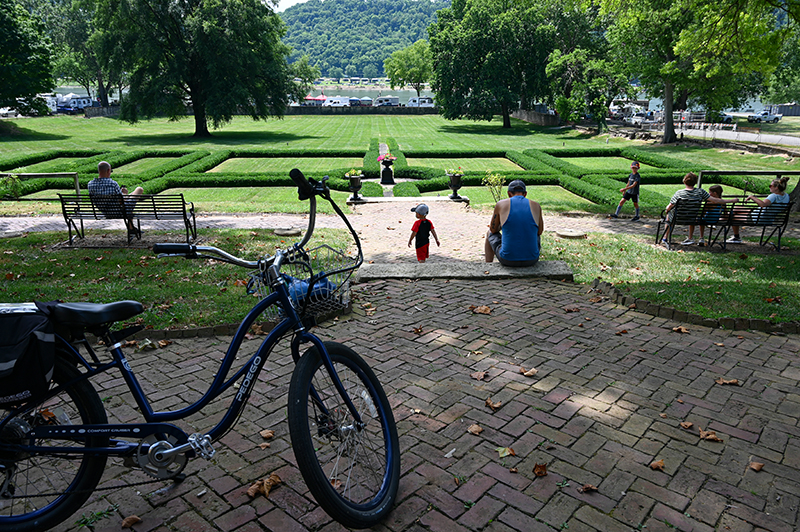 The best view was right from our picnic table. Same for the big fireworks display. A prime spot!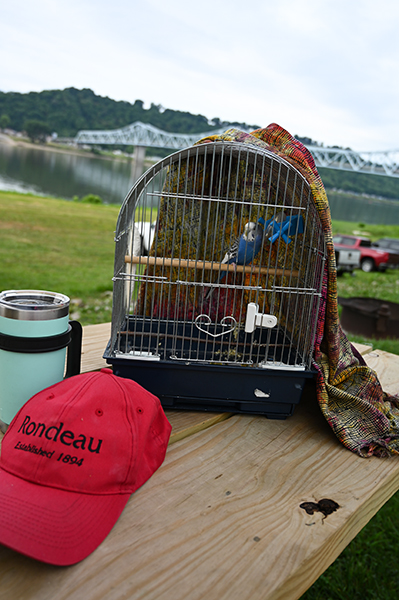 By Monday afternoon the crowds had disappeared and we were left with peace and quiet on the riverfront.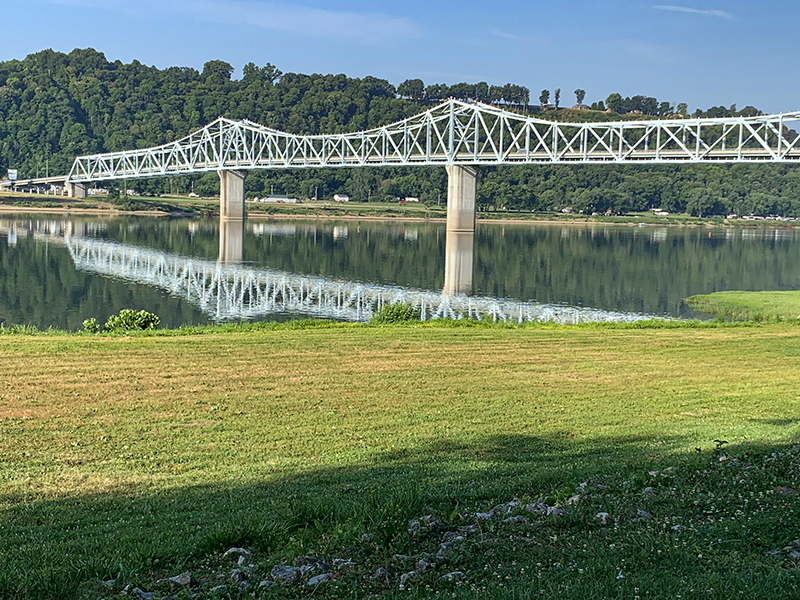 Happy Fourth! Stay safe out there.