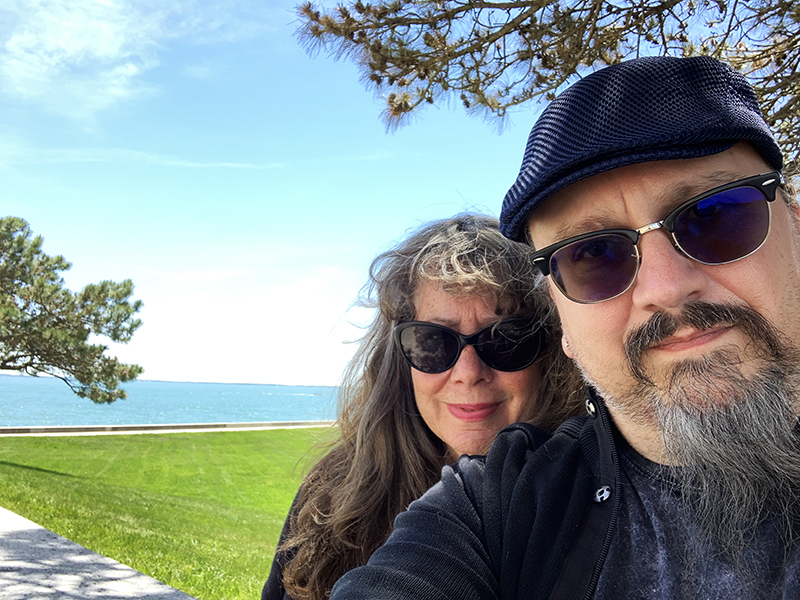 In midst of pandemics and protests we took a chance and escaped to Put-In-Bay on Lake Erie. The island has been closed down since winter and just opened up the week we got there.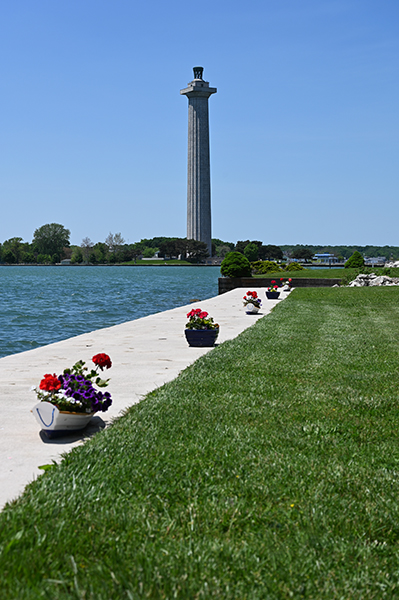 Put-In-Bay is often called the Key West of the North. It has that laid-back island party vibe. Things were mostly subdued the week we were there as folks are still being cautious about crowds, and not everything was fully open.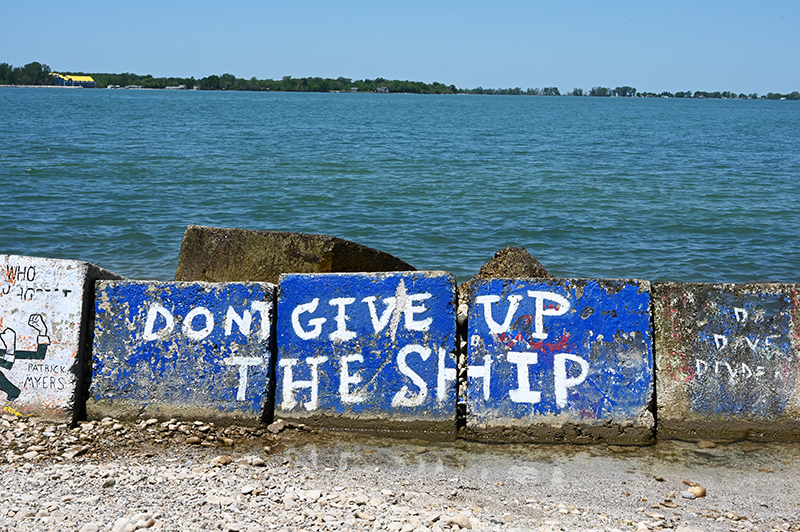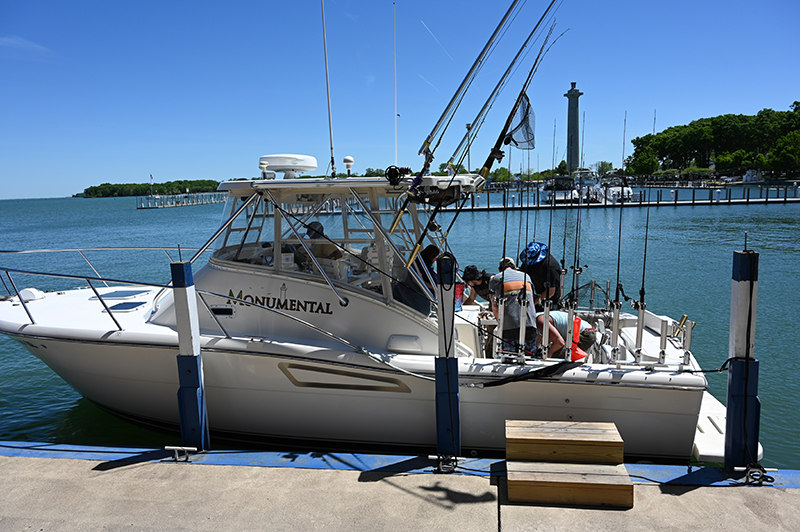 Perry's Monument was still closed for visitors as were the other museums and attractions. Some restaurants and bars were open, but at limited capacity. And that was fine by us because it meant the island wasn't packed with tourists and we could run around mask-free and act normal for a change!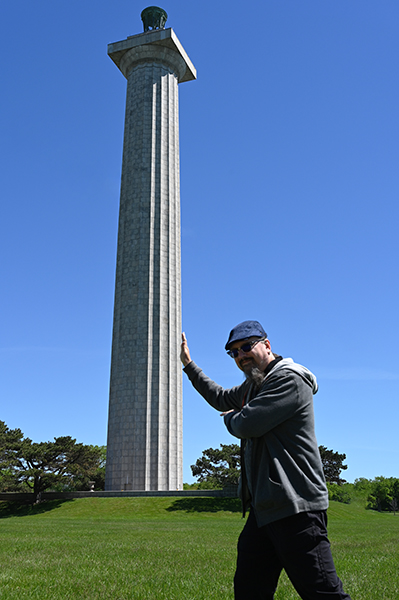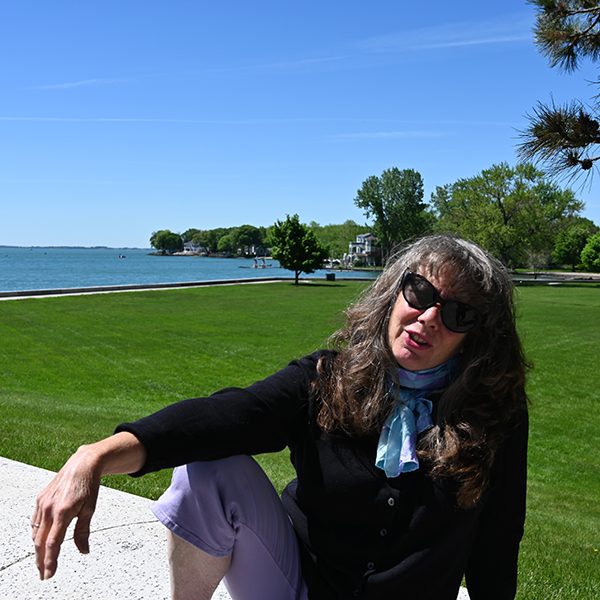 Island life is pretty sweet. The weather was splendid and we tooled around on our bikes plus rented a golf cart for the week.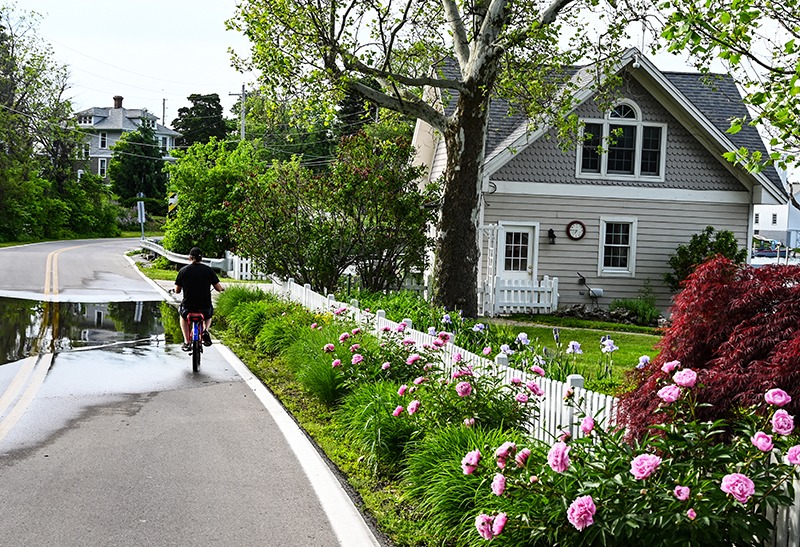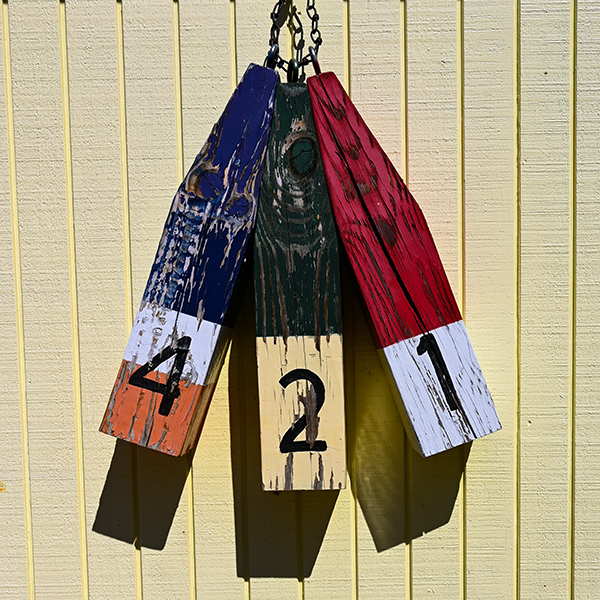 We hooked up with friends Steve and Debbie and hung out over beers a couple of nights in a row. It was great to socialize with friends. I'd almost forgotten what that was like!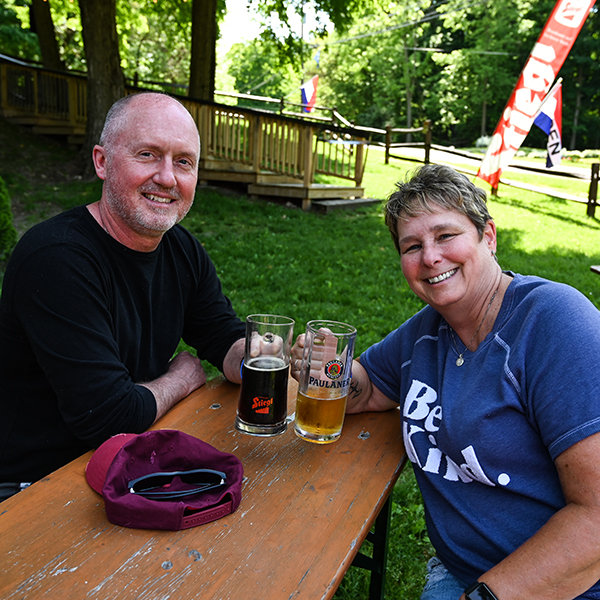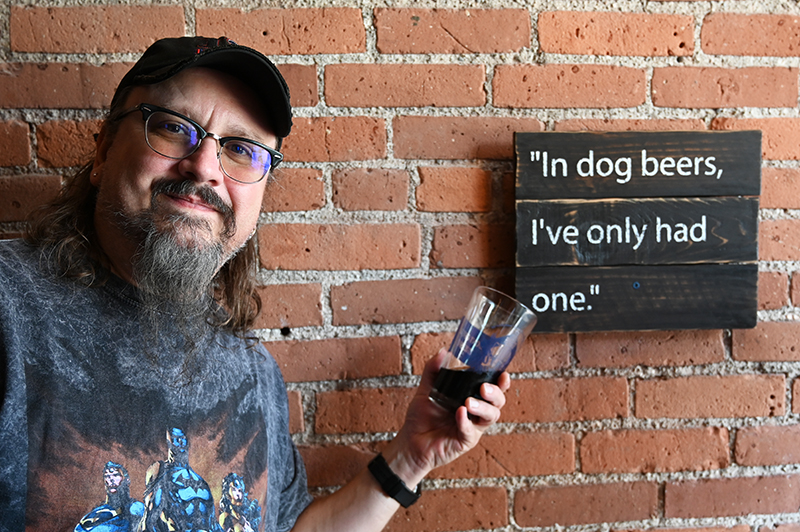 There's lots of quirky places around the island to explore. Even though I'd been here before there was still plenty of new stuff to discover.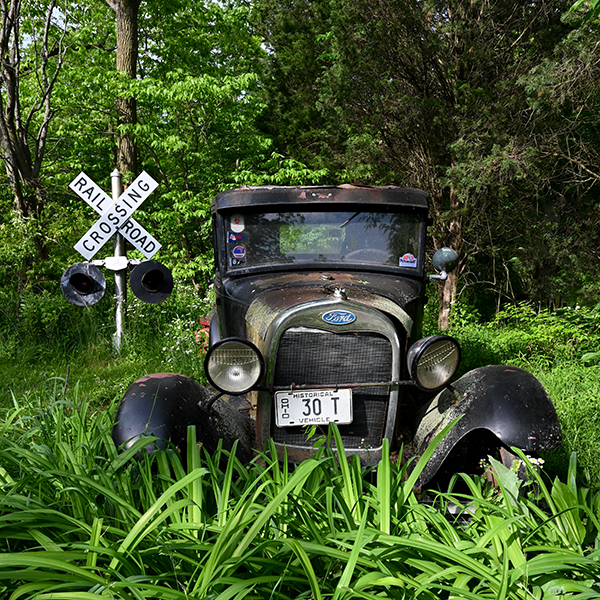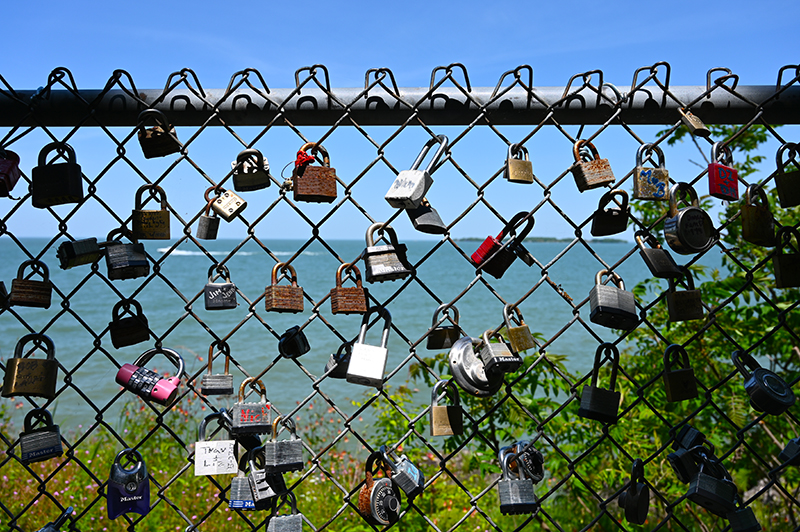 Chilling at camp was just as good as touring around. South Bass Island State Park has a sweet campground perched on top of the cliffs overlooking Lake Erie. Nice and shady and mostly empty on the weekdays.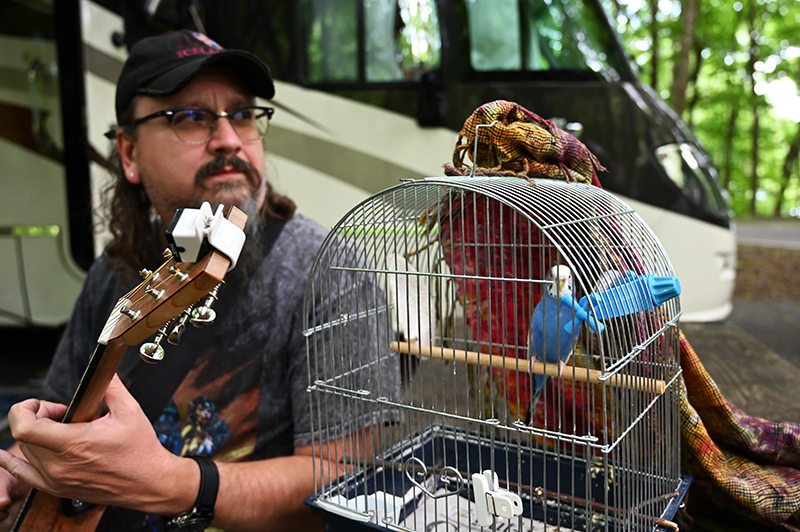 But really it's the lake scenery I came for. The water is so clean and blue, and every vantage point has a wonderful view.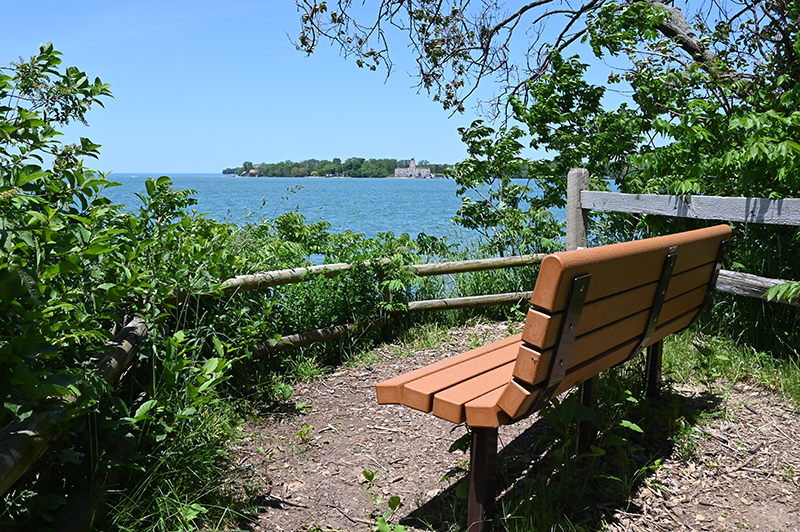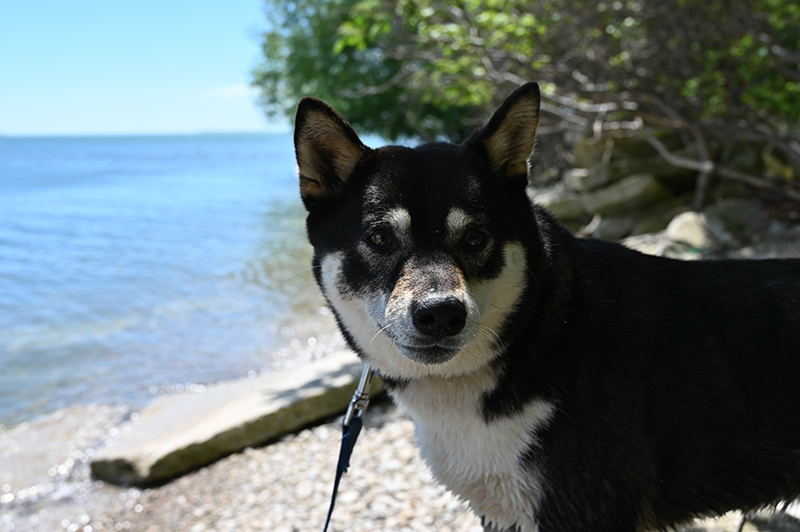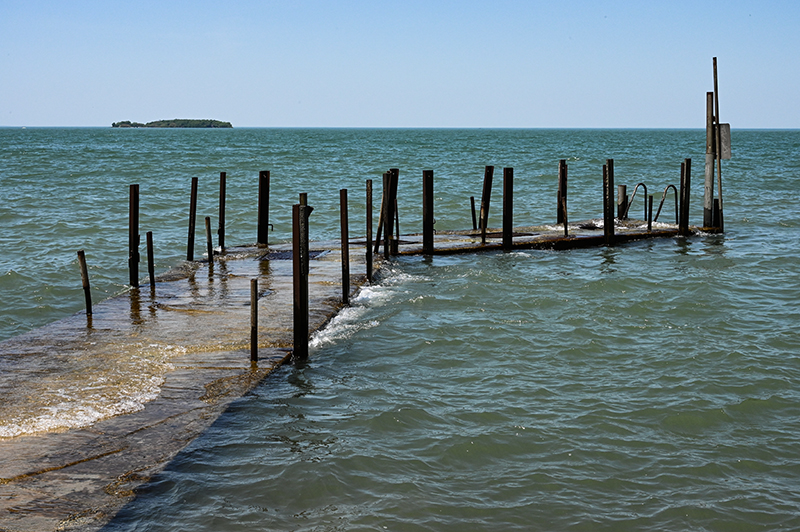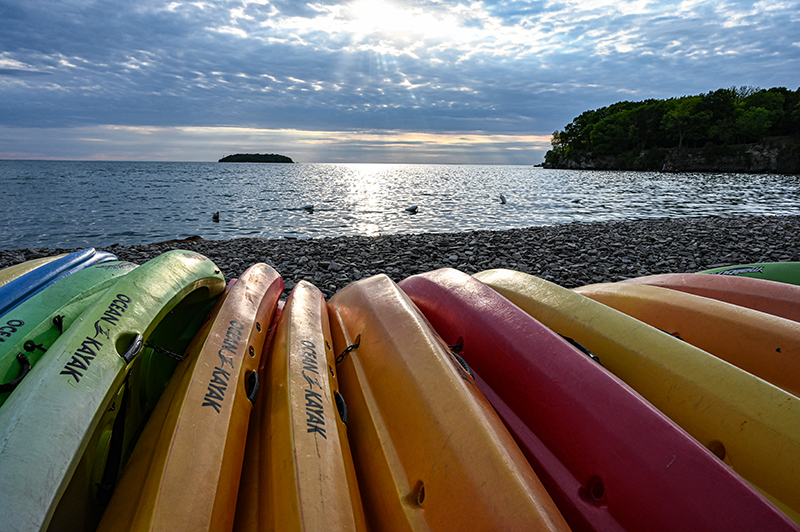 This was the view from my hammock. Ahhh – a great escape!