Our winter getaway destination was Destin, Florida. Mostly because it's the closest beach, but also because Destin has lots of touristy fun. I freely admit that we're suckers for tourist traps – the tackier the better. And our cousins were game for anything, so we made the rounds of all that Destin had to offer.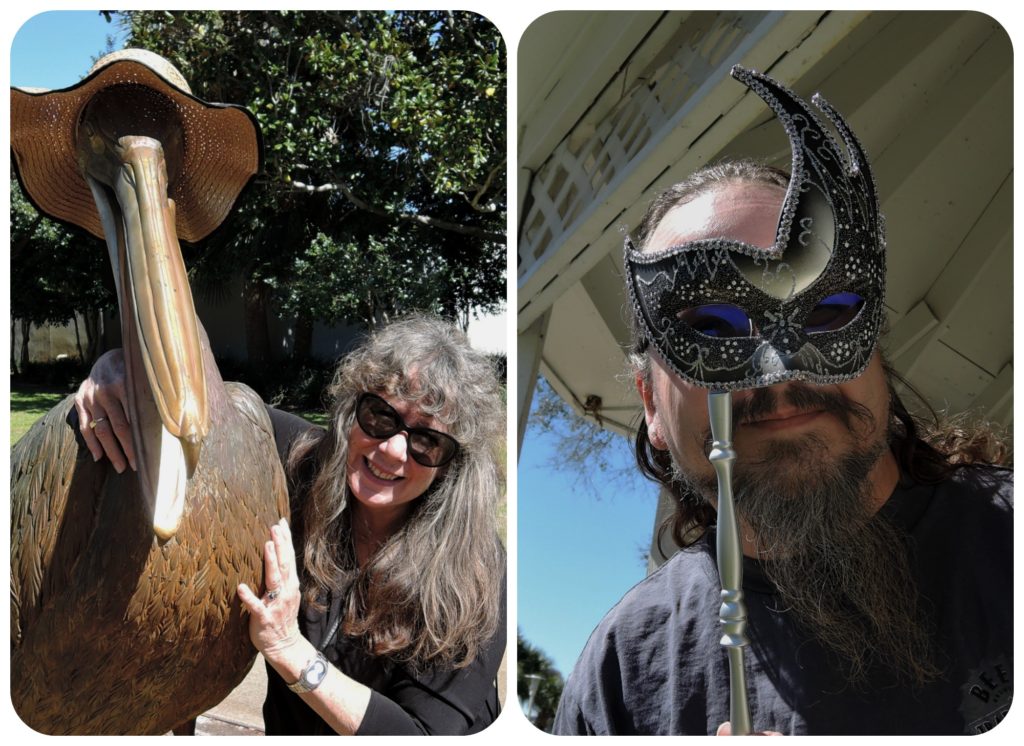 A couple of decades ago Destin was a sleepy little beach town. It sure has grown up now. Route 98, the main drag through town, is end to end shopping and dining, along with the usual beach bars, wacky mini golf emporiums, and souvenir shops. We like Alvin's Island chain of stores to feed our souvenir fix, and Destin has about a dozen of them.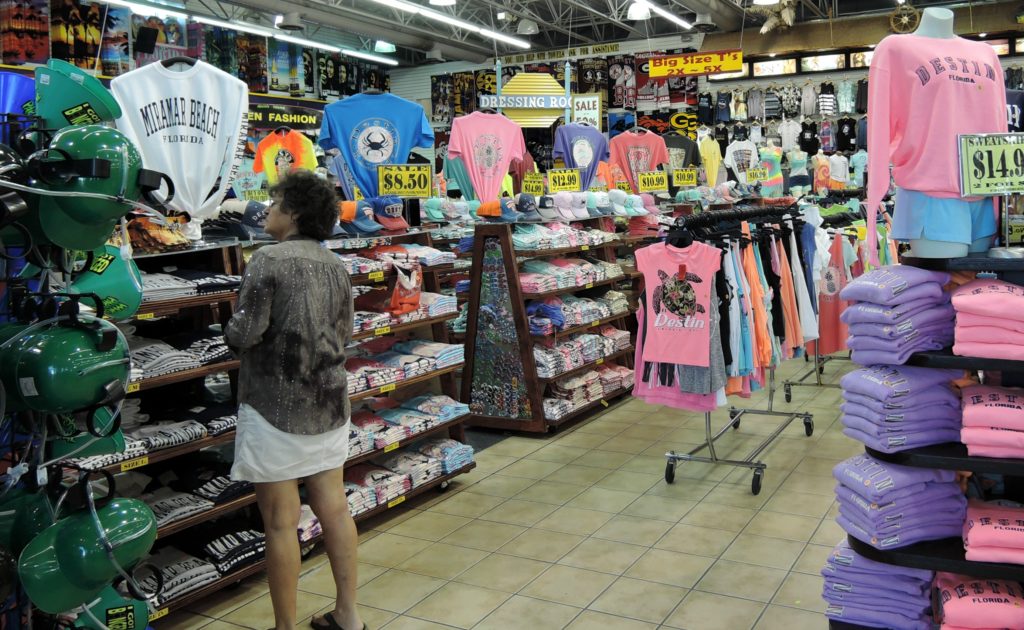 Fudpucker's restaurant provided some good laughs with their live alligator pond where we fed the gaters with a dog biscuit dangling from a cane pole. We made Mark try it first, since he's the fisherman of the group and the bravest. It didn't take long for a gator to bite. Chomp!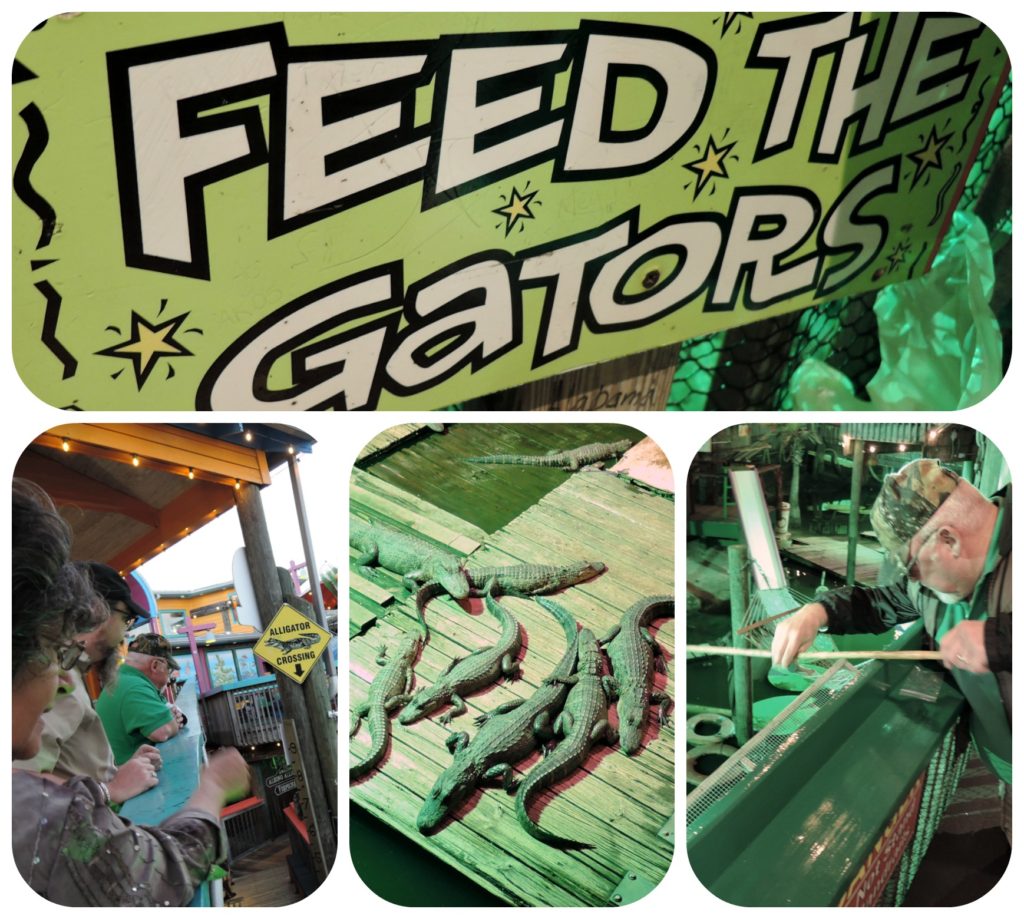 Speaking of biting, Coco had a couple of good chomps…er…romps at Alaqua Unleashed Dog Park. Like everything else in Florida, the park was built on swamp land so there were some mucky areas after we had a huge rain.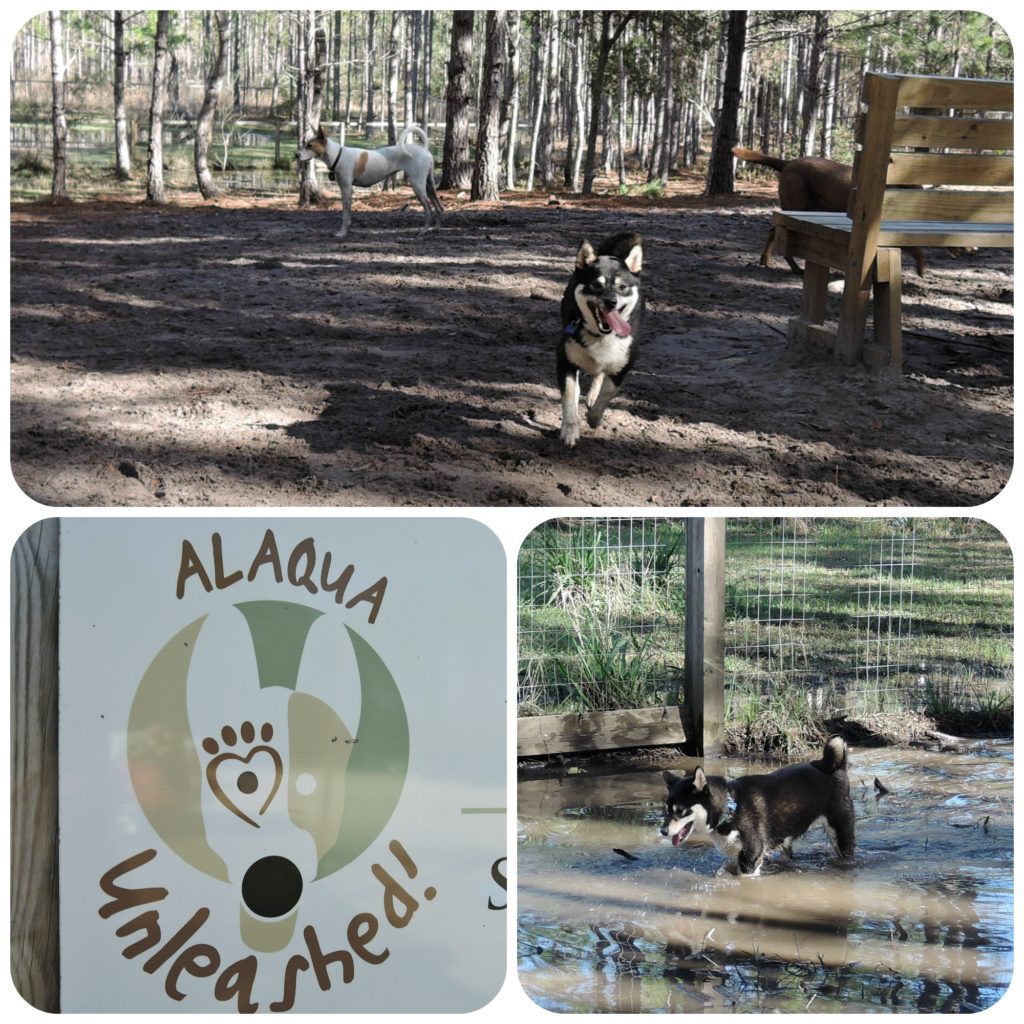 We took our bites at several beach restaurants throughout the week. They all had great views of the Gulf, good food, and were very accommodating with Coco joining us, politely under the table of course. And for a change of pace from good food, Tim talked us into dining at Whataburger – a fast food hamburger joint. Chomp.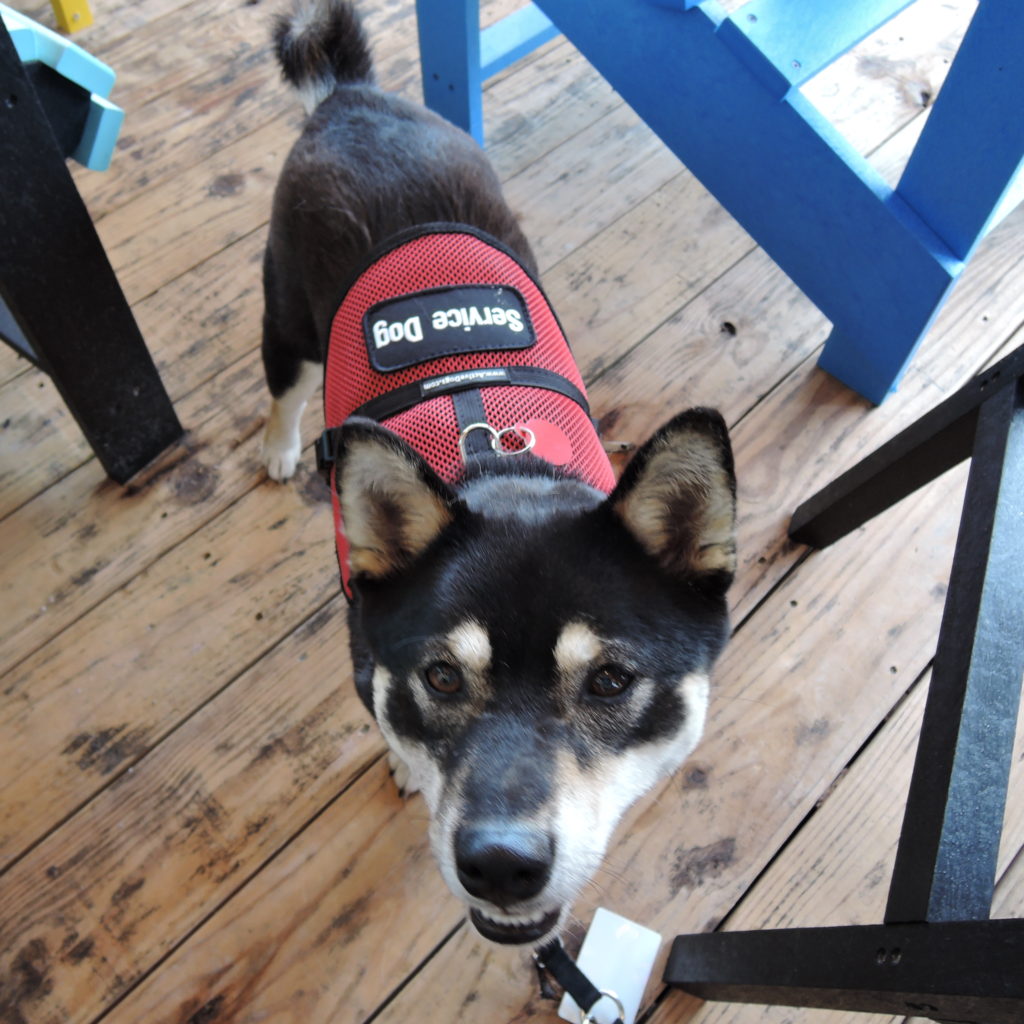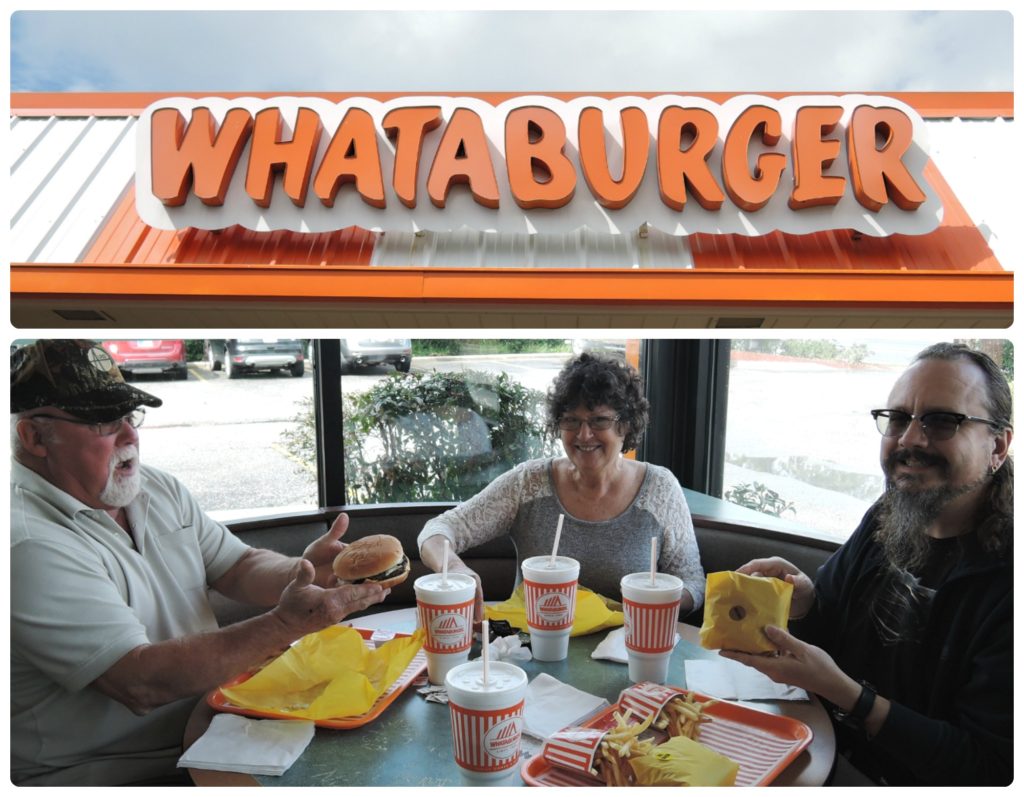 But the best meal was had at Bayou Bill's Crab House in nearby Santa Rosa Beach. It was so great that we returned a few days later to have another go at their lobster dinner special. They make a fried grit cake with crawdads and creole sauce that is pure heaven.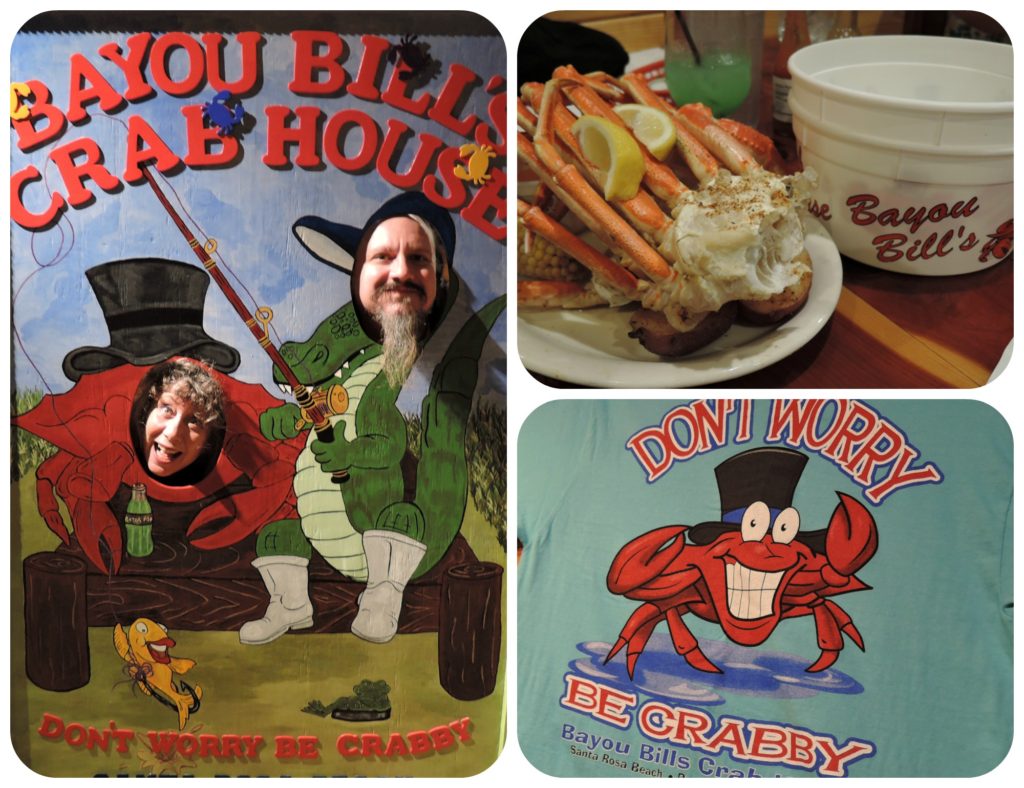 In nearby Ft. Walton we strolled along the pier and watched folks try to attempt fishing. But the only ones catching anything were the large cranes who happily accepted leftover bait from frustrated fisherman. The cranes seemed to have a regular routine of patrolling the pier waiting for handouts.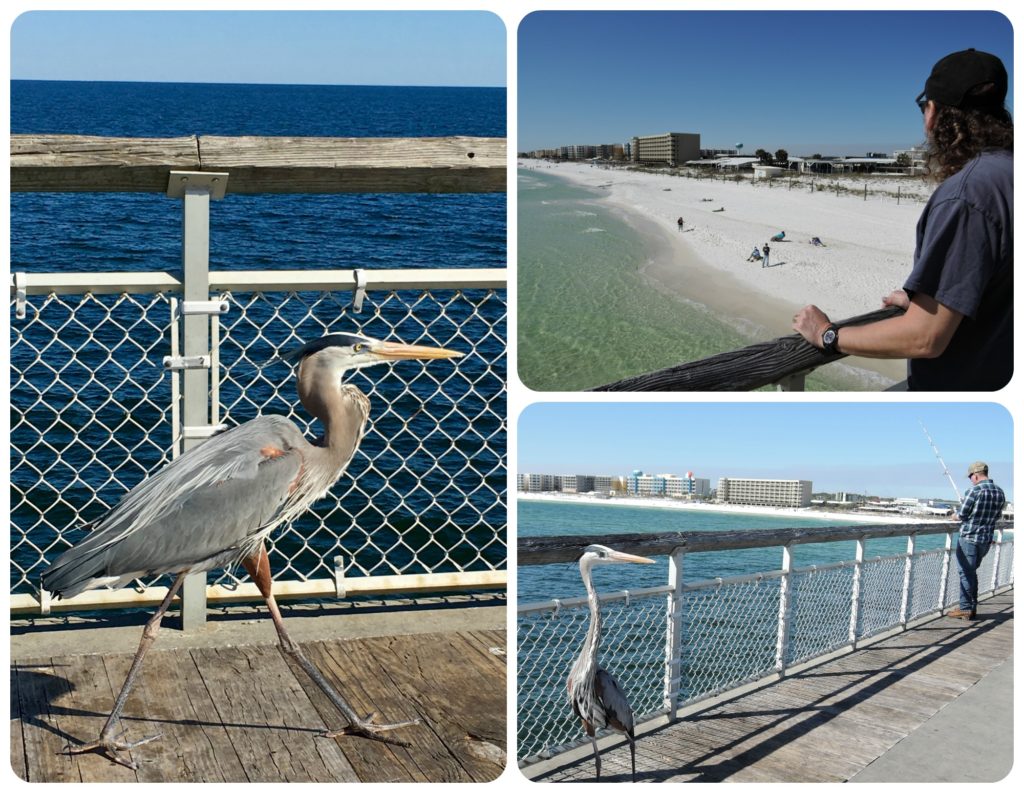 Destin's Harborwalk Village was another swell place to pass an afternoon with its many shops and restaurants. If you want to hire a tour boat for fishing, dolphin watching, or parasailing, this is the place to come. Unless it's the off season, like when we visited. Apparently the dolphins don't arrive until May.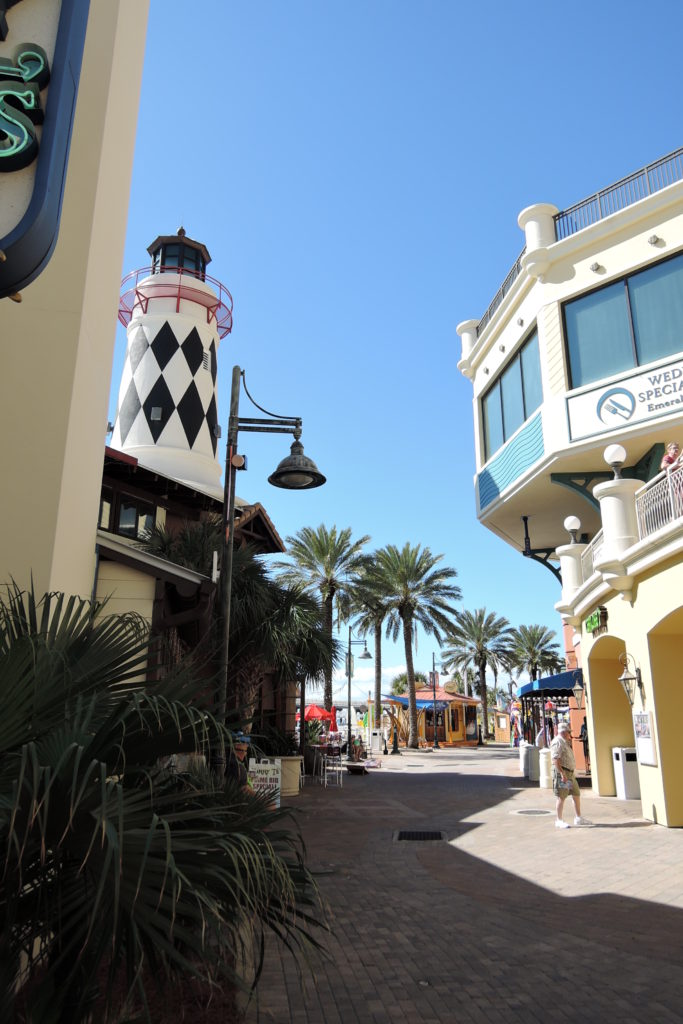 But of course the big reason to make Destin a destination are its splendid white beaches with the velvet soft sand. A barefoot paradise! Kick off those shoes, honey, it won't bite. Chomp.