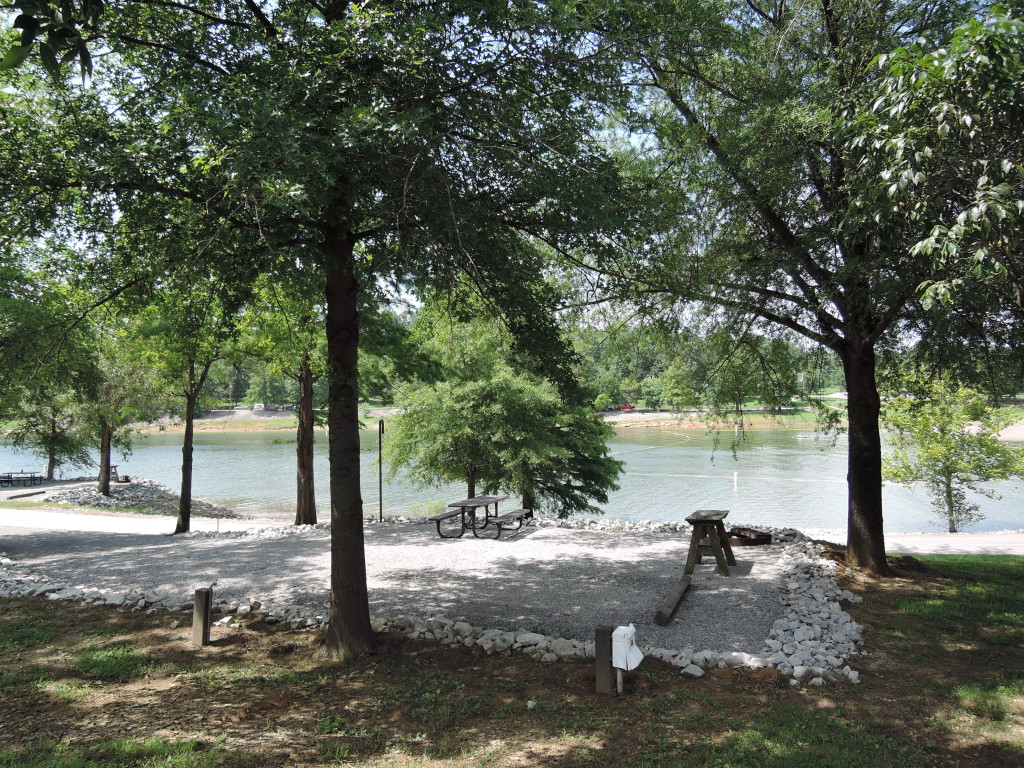 Axtel Campground at Rough River Lake
McDaniels, Kentucky
View Map
Kentucky is blessed with a multitude of lakes and waterways and most of these places are the product of the peerless Army Corps of Engineers. Their mission is to "Deliver vital public and military engineering services; partnering in peace and war to strengthen our Nation's security, energize the economy and reduce risks from disasters."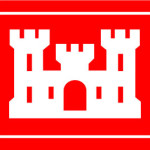 The Corps of Engineers, first commissioned by Thomas Jefferson, has a long and notable place in history. From the Panama Canal to the Normandy landing, the Washington Monument and Kennedy Space Center, the footprint of the CoE is everywhere. And perhaps most well-known is their management of dams, locks, and waterways. The CoE is the lead federal flood control agency, and delivers one-quarter of our nation's hydroelectric power.
And here on Rough River Lake, far removed from battle plans and disaster relief, we are benefitting from the CoE's secondary mission as a "leading provider of recreation."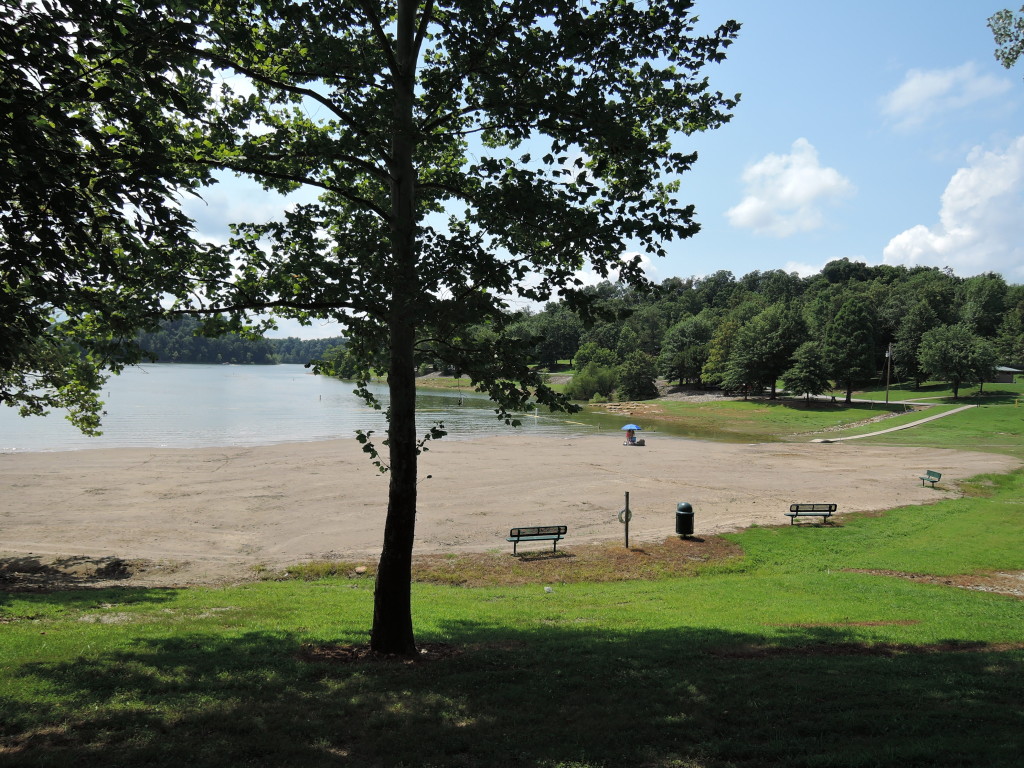 Axtel campground on Rough River Lake is a Corps property, and as always I was suitably impressed with the thoughtful layout of the camp sites and how well they are maintained. In our area, CoE camps are always superior to state parks, and that's the difference that federal funding makes.
We spent a swell weekend camping at Axtel with friends, two things we hardly ever do – camp with friends and go to a lake on a busy summer weekend. Every camp site was occupied but folks quieted down nicely at night. No drunken yahoos here.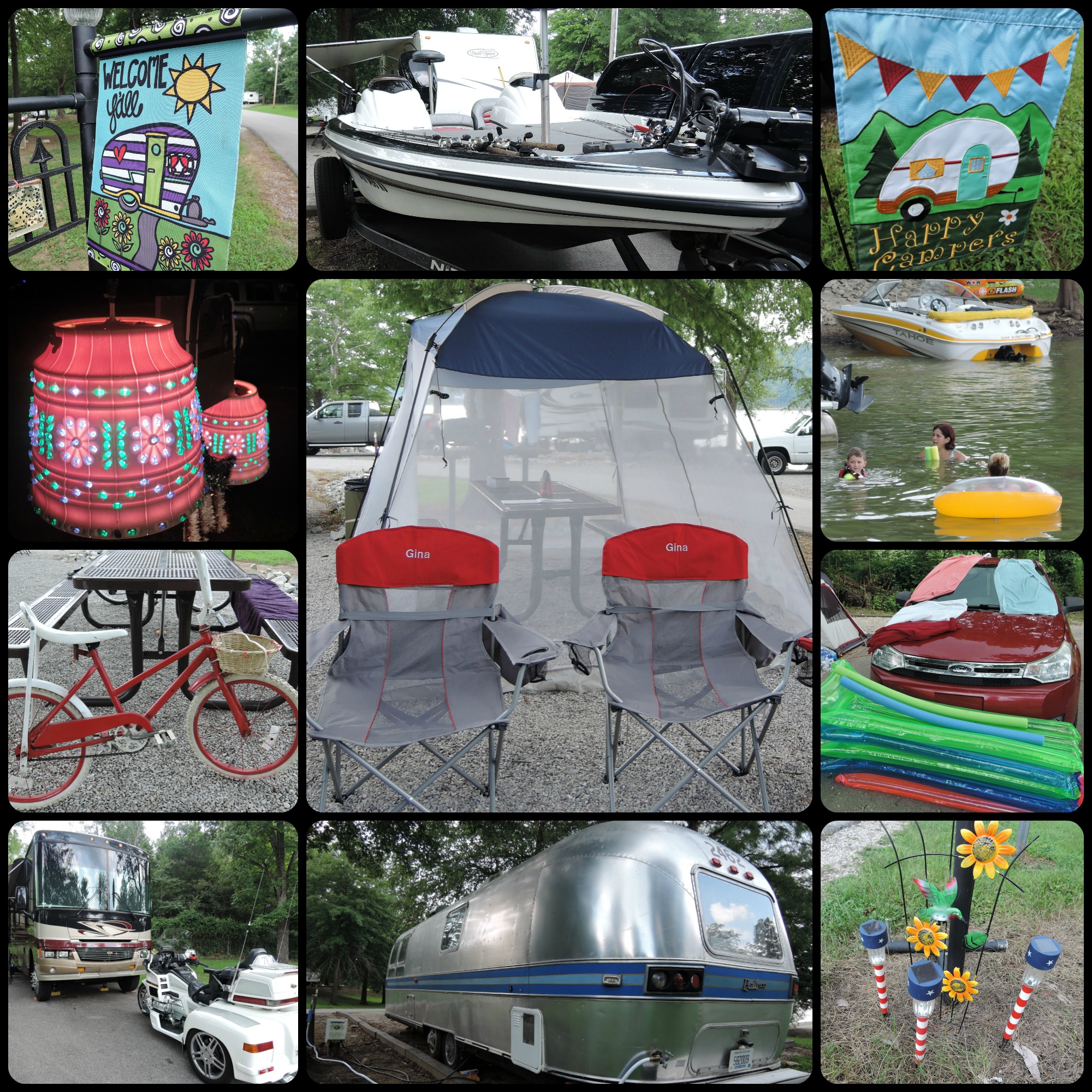 We enjoyed lots of lolling and strolls around the campground. Tim & I took a float in the water while Todd & Em kayaked around the cove. Big steaks were grilled over an open fire on a clever tripod device, and then a guitar lesson was held in the RV.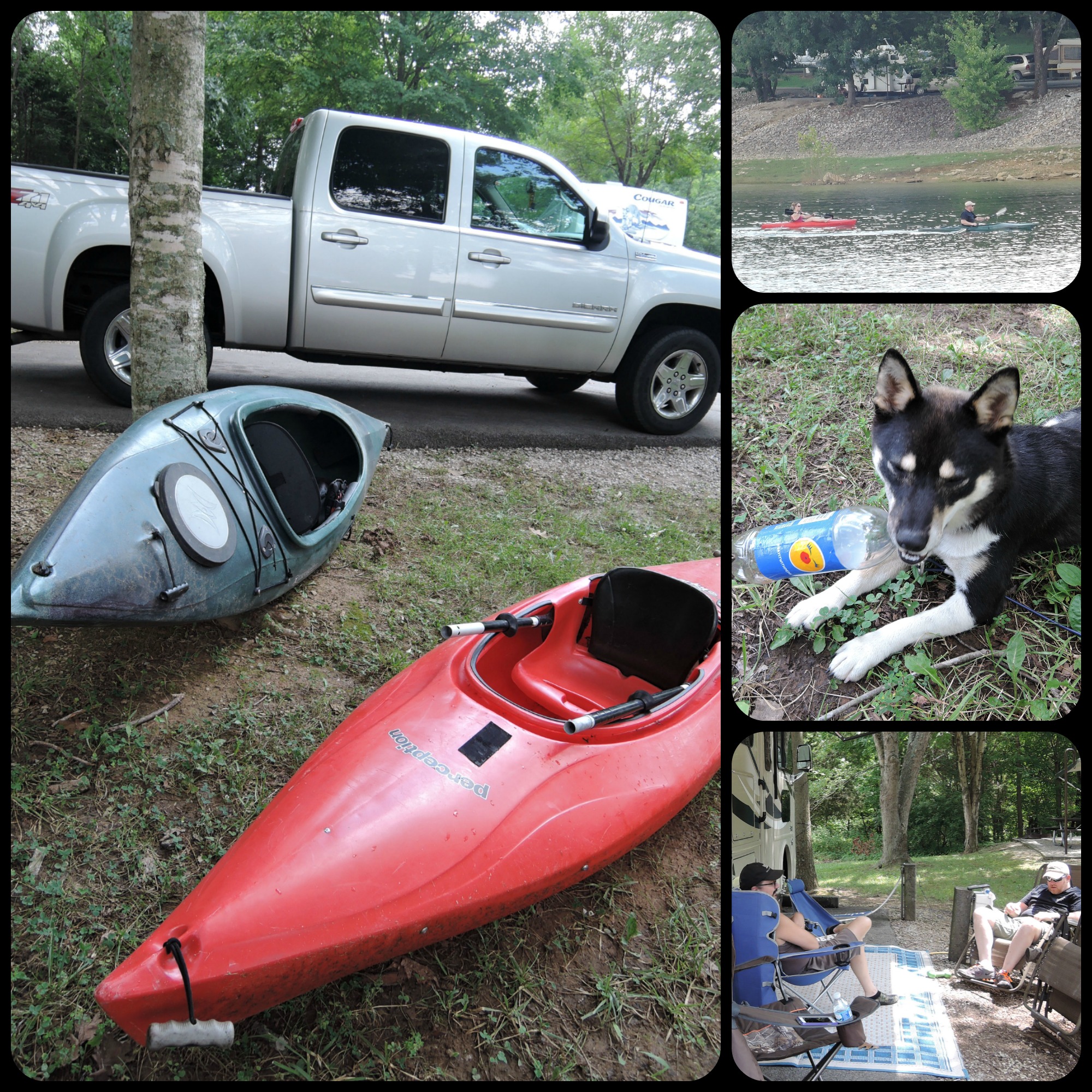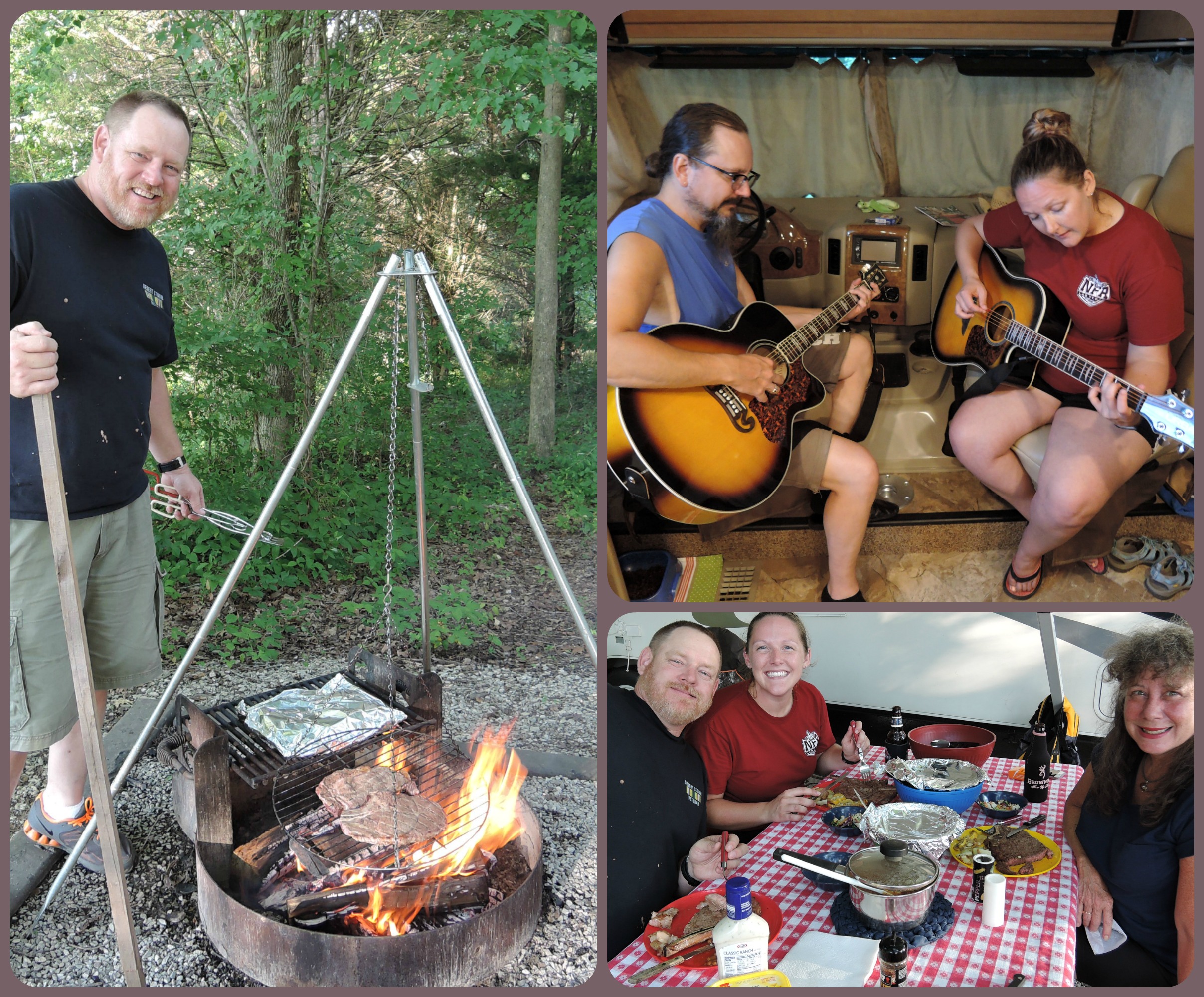 It was a good getaway for the weekend and an easy-peasy ride to get there. I'll have to put Axtel on my favorites list because I'd sure like to come back.