Ave Maria Grotto at St. Bernard Abby
Cullman, Alabama
Tucked in the rolling grounds of an Alabama monastery is an entire village of miniatures, handmade over the course of a lifetime by a skilled monk.
Whether you're religious or not, Ave Maria Grotto is an amazing place to visit.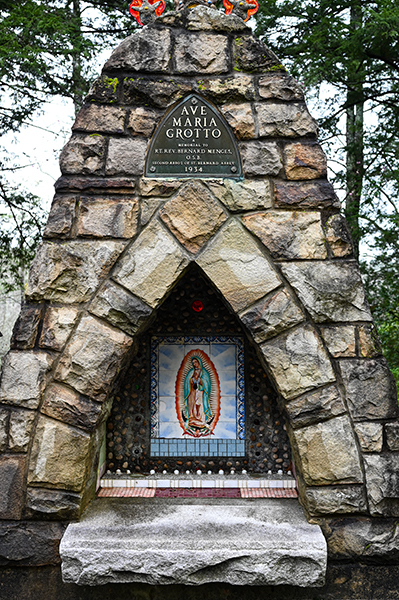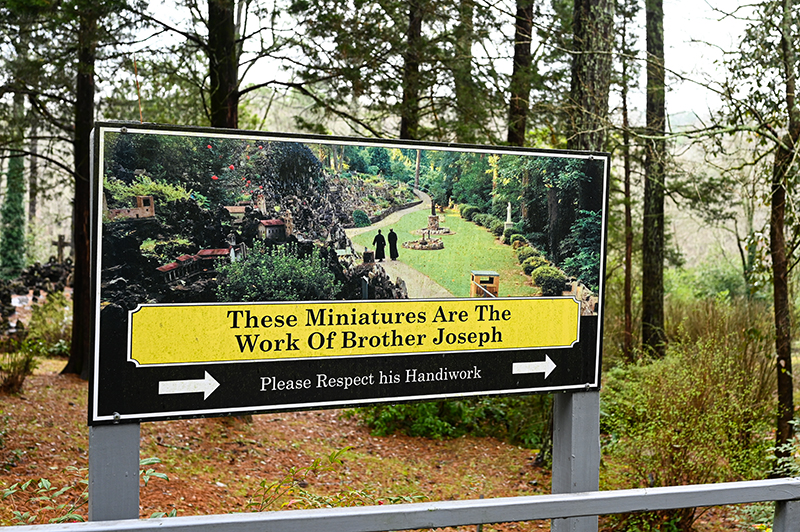 Brother Joseph Zoett spent most of his life dedicated to building these miniature villas and grottos. His creations show the fine work of a skilled craftsman. The miniatures are spread over a two-block area on the lovely grounds of St. Bernard Abbey and are open for public viewing for a small fee.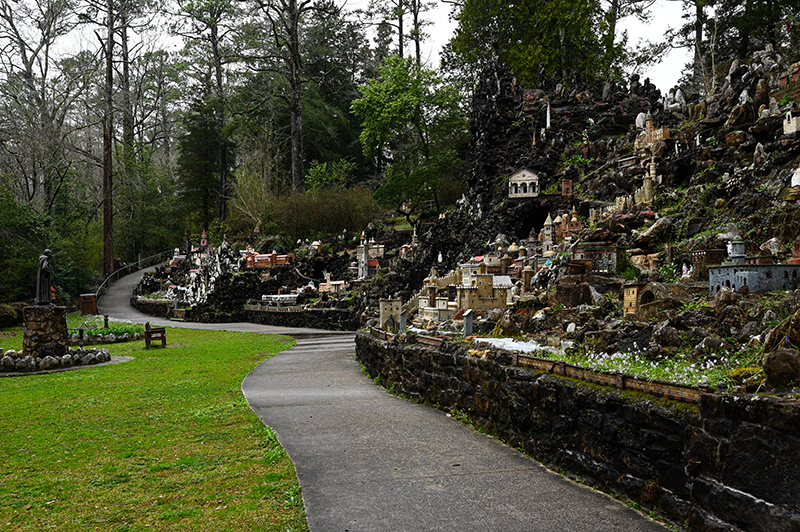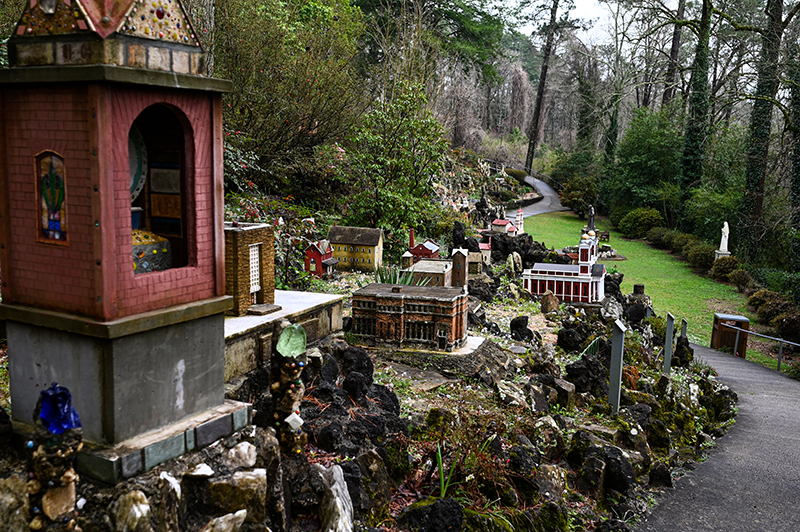 The miniatures range from a couple of inches high to shoulder height. Most are about a foot tall and all are carefully crafted with extraordinary detail.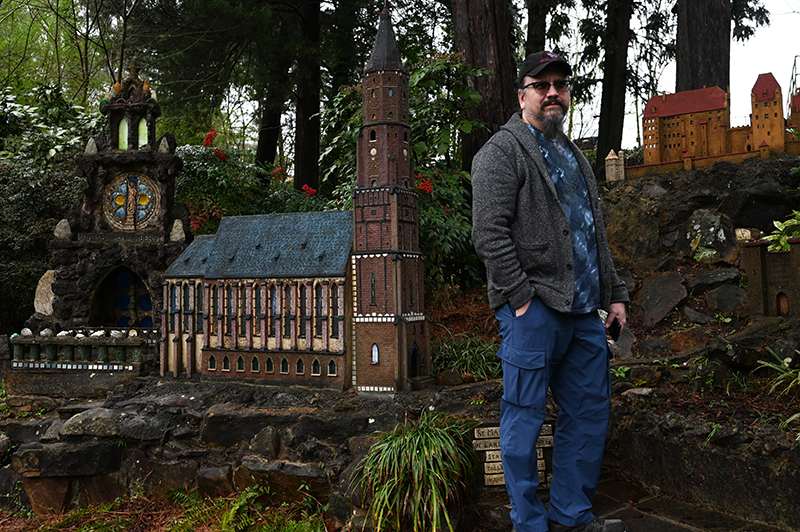 Each little building was painstakingly constructed with tiny tiles, decorative finials, and landscaped with rock paths and green plants. The miniature villages wind through a natural outcropping, creating grotto scenes of religious or historic importance. You can find Rome's Colosseum alongside the Alamo. There's even a wee fairy den complete with a lurking dragon.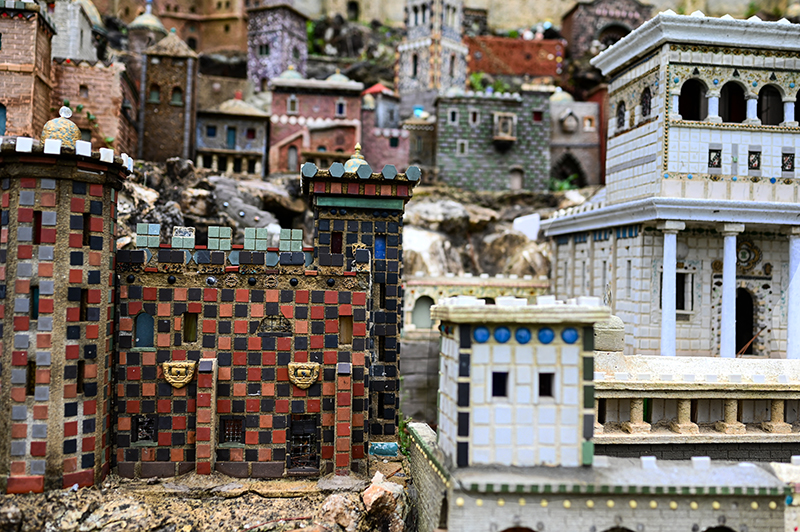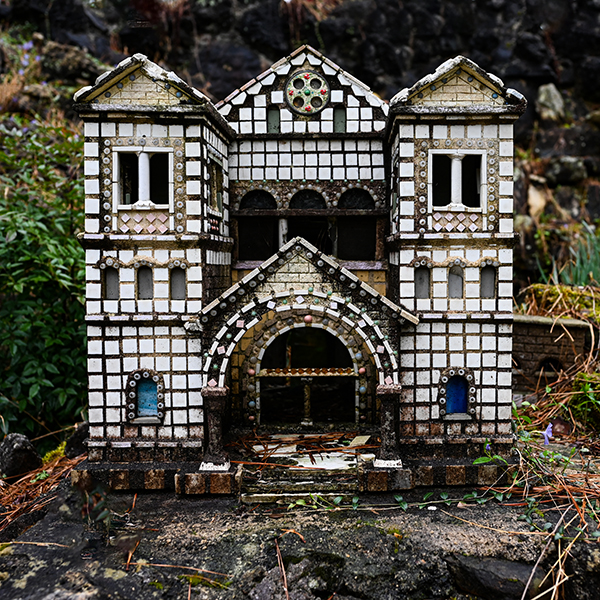 Brother Joseph died in 1961, but his dedicated assistant diligently maintained the grottos and even added a new section of tiny buildings.
Our visit lasted less than an hour, but I could have easily spent the whole afternoon viewing these wonderful models and enjoying the property's tranquil setting.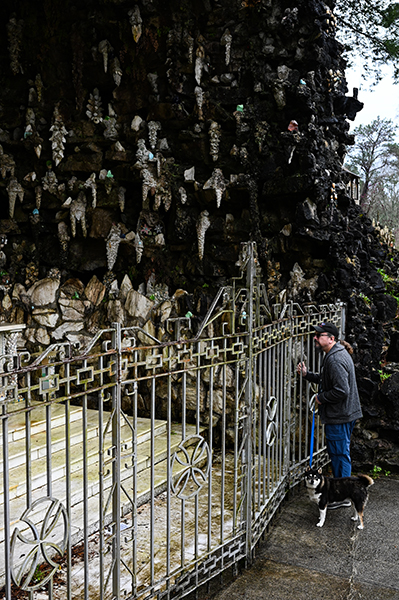 If you're passing through central Alabama, Ave Maria Grotto is a delightful stop. Be sure to buy a loaf of the monks handmade raisin bread!