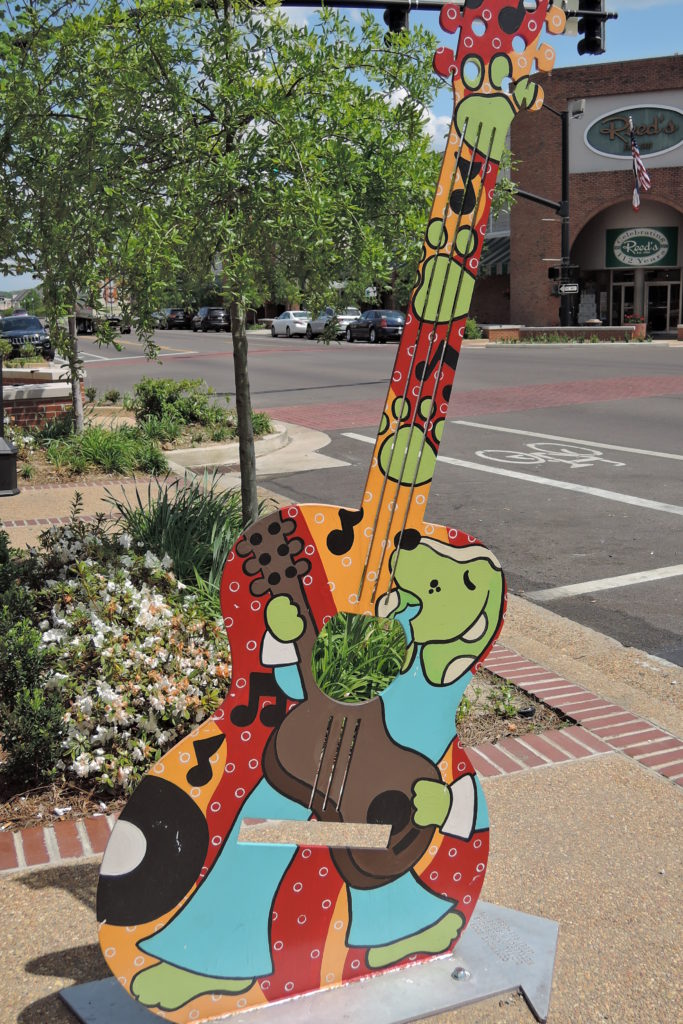 Tupelo is a good sized town with a big traffic problem. There are only a couple of main roads and they all seem to bottleneck at every cross street. We picked a campground that was right off the Natchez Trace and right at the beginning of the big shopping district, Barnes Crossing. So each time we headed into town there was a lot of traffic to contend with.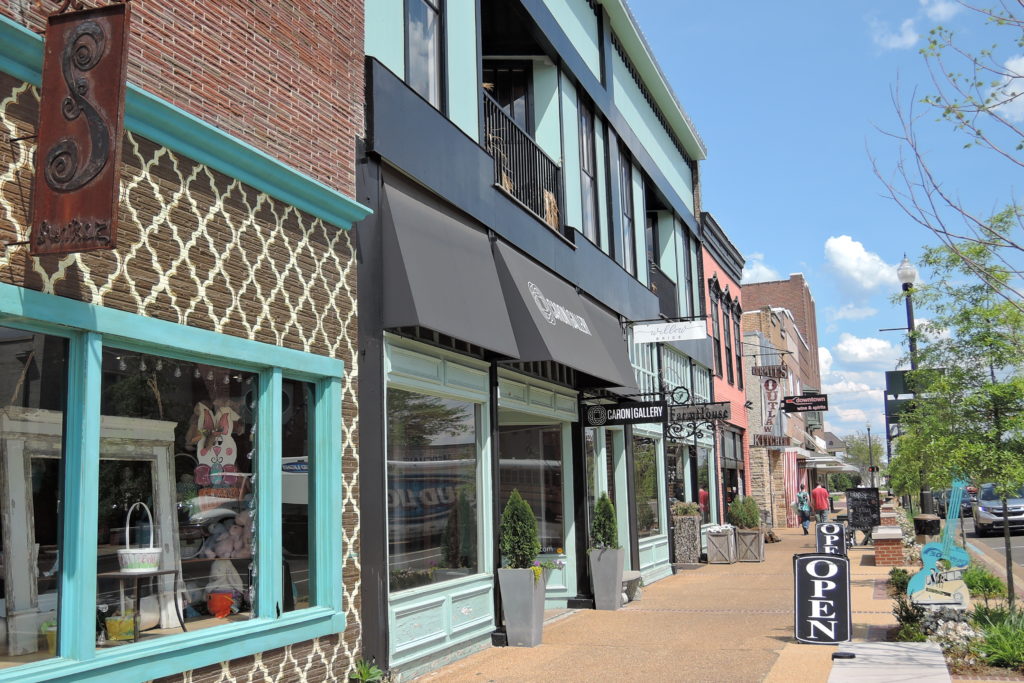 The historic downtown area is a couple of blocks long, with cute cafes and Reed's Department store since 1902. I thought I'd buy a little blouse from Reed's as a souvenir, but the one I liked was $240! Turns out Reed's is the fancy store in town. They even have a book store where local author John Grisham signs copies and shows up for readings when he feels like it. He hasn't felt like in a few years, from what I heard.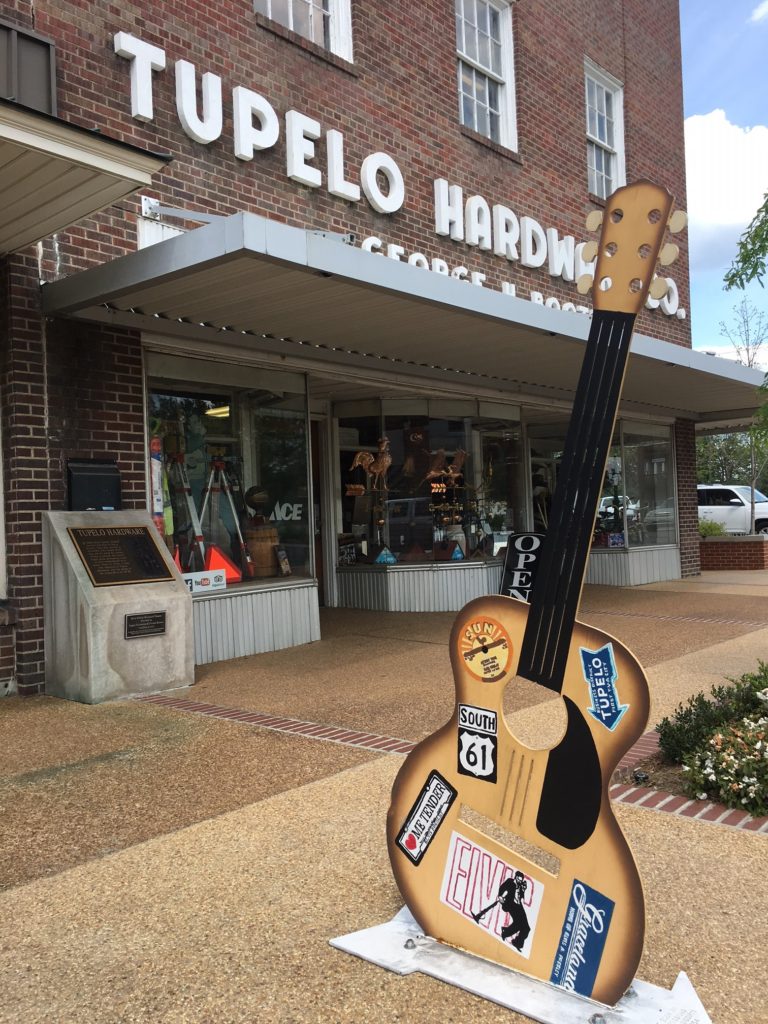 You can't talk about Tupelo without mentioning Elvis Presley. He was born here, and nearly everything in town revolves around him. The Tupelo Hardware Company is a grand old emporium which has preserved the very counter where Gladys Presley bought her son his first guitar for $7.90. Elvis wanted a rifle, but Miz Gladys wouldn't hear of it, so he got the guitar for his 11th birthday. The rest is history.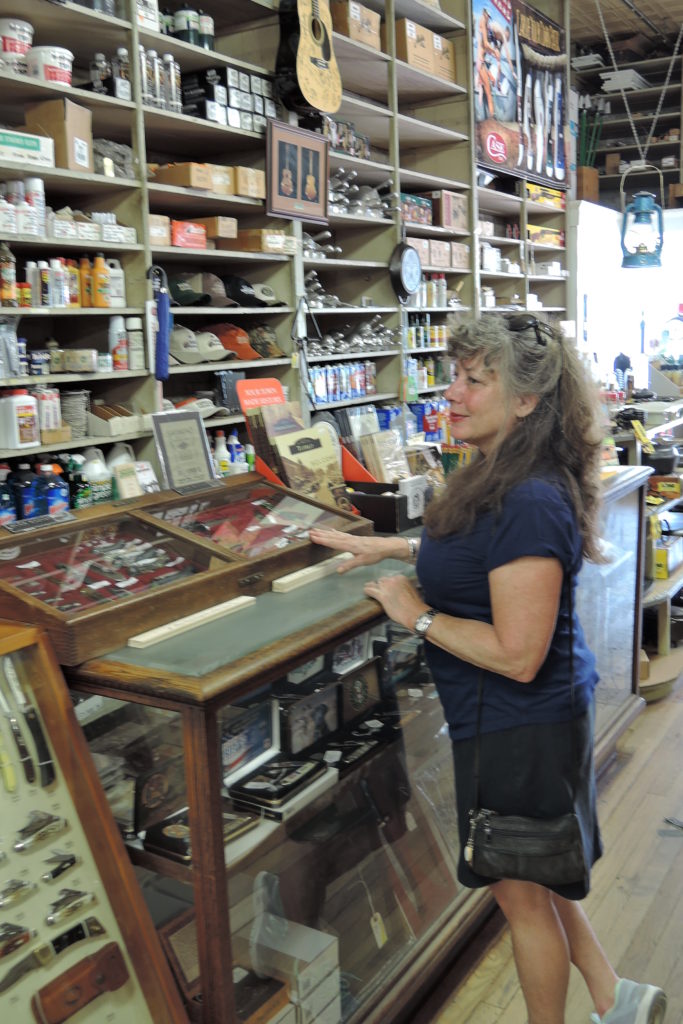 Elvis was born on the wrong side of the tracks during the Depression years and the family was deeply impoverished. His daddy built a two room house for $180 and then lost it to foreclosure when he went to jail for forging checks. The Presley's lived right alongside a black neighborhood called Shake Rag, where young Elvis would stand outside of the juke joints and listen to southern blues music. That and the gospel music he heard in church were said to be the influences for his unique sound.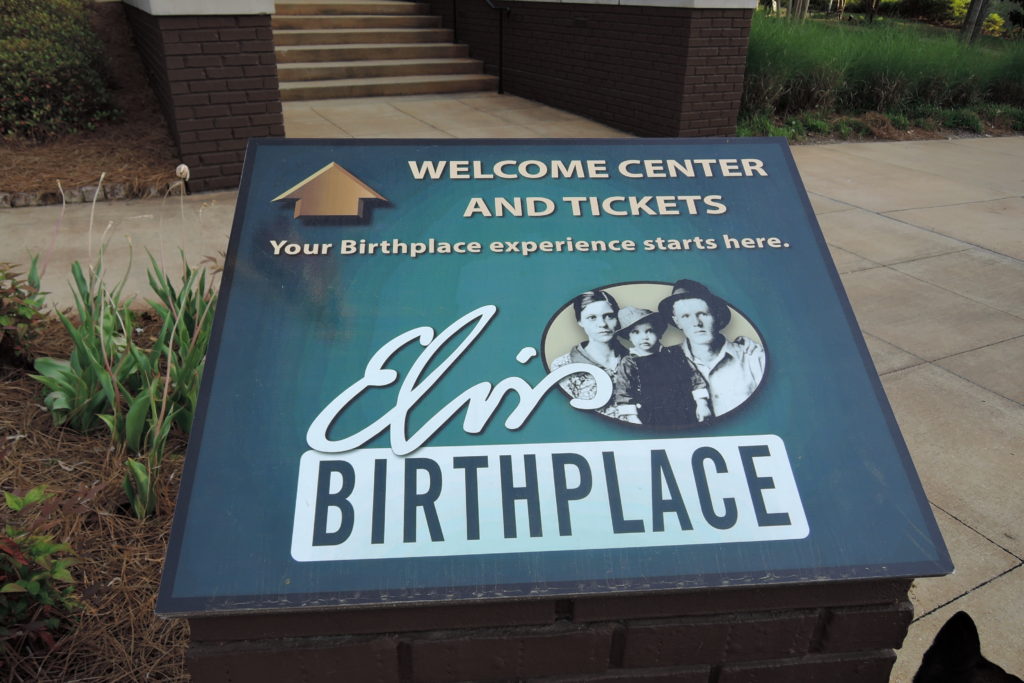 I'm not real big on hero worship, not an extreme fan of sports or movie stars or rock bands. So when we visit a place like Loretta Lynn's Ranch or the Elvis Birthplace here in Tupelo, I'm good for about an hour look-around. Any more than that and I'm bored to shreds.
So our second visit to the Elvis Birthplace in two days kinda pushed me over the edge. There's a little museum, the house where he was born, and the Assembly of God church where he learned to sing gospel music. Testimonials on the wall were from neighbors who remembered how Elvis learned to sing in church. A slow, insufferable movie at the museum was about how he learned to sing in church. And a tour inside the church itself showed yet another movie about – you guessed it – how he learned to sing. I thought I would perish. And they locked us inside the church with a key. No escape and to heck with those pesky fire codes.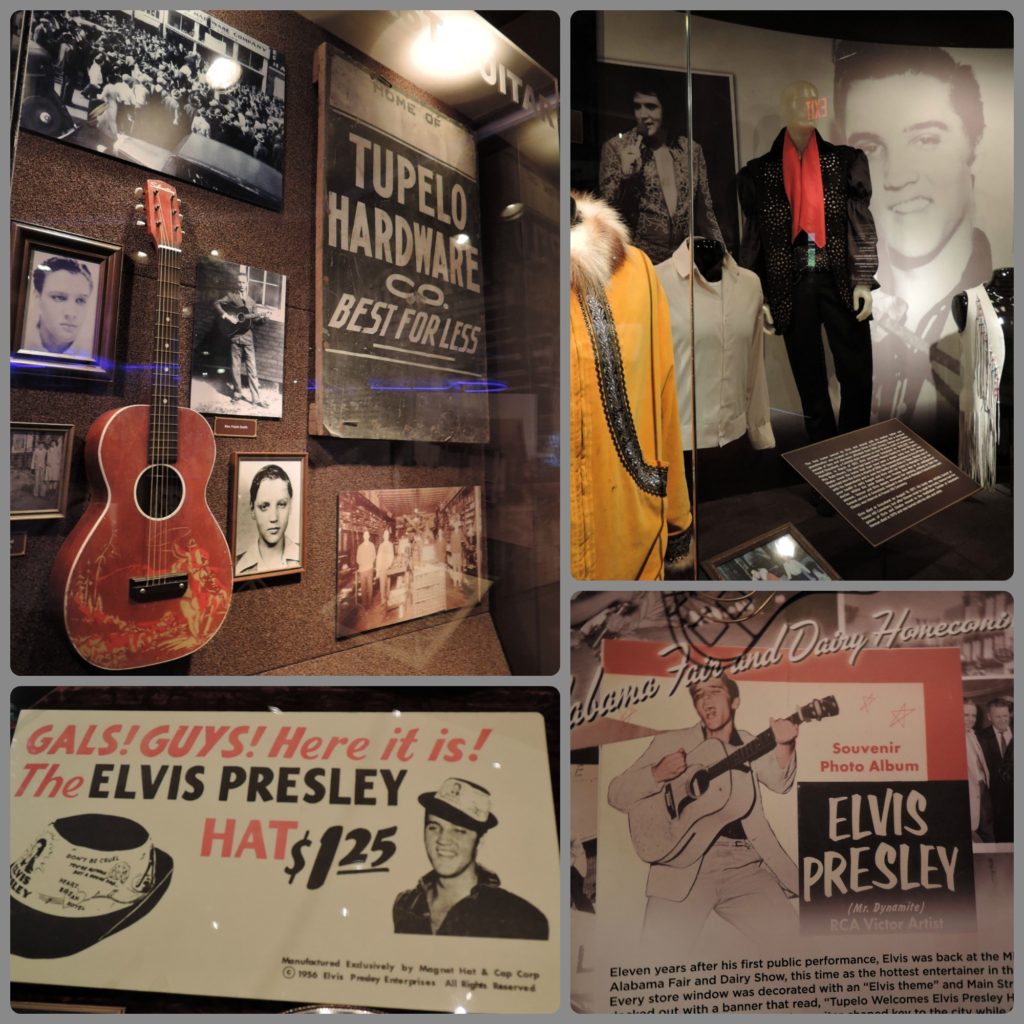 There were some other points of interest in town, like an automobile museum, but the traffic was getting on our nerves. It was Prom Night and downtown was filled with red taffeta and black tuxedos. In fact, we were in a three-car fender bender with some prom goers where two cars behind us bumped into our rental. No damage, no foul, and we all went on our way after thorough inspections. But that was enough for me to call it a day.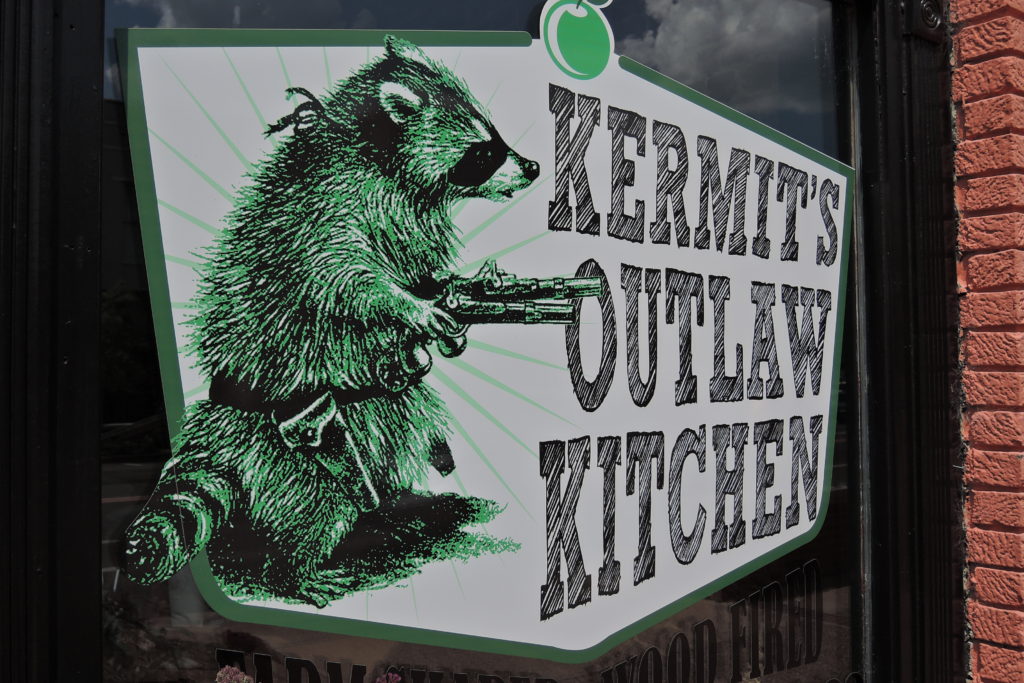 Tonight I'll be studying the maps to figure out how we get home from Tupelo. We're hoping to do some long miles back on the peaceful Natchez Trace Parkway and then jump on a highway the rest of the way home. It sure has been an interesting trip!