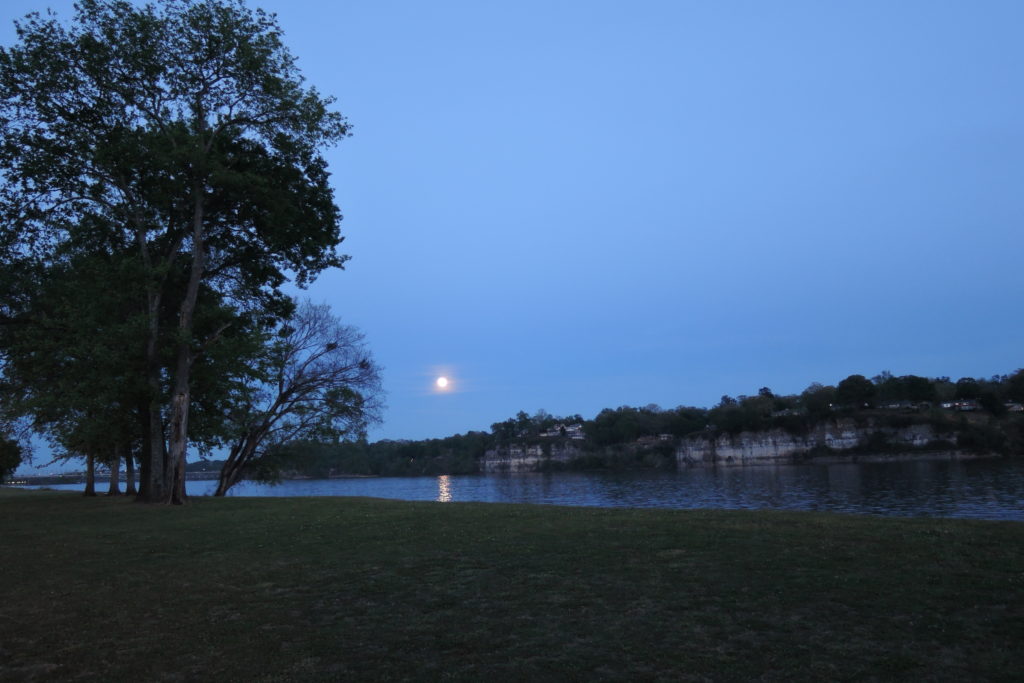 We are still traveling southbound on the Natchez Trace Parkway, but for a diversion headed into civilization for a couple of nights. 
Fifteen miles off the Natchez Trace, in the northwest corner of Alabama, is an area called The Shoals. Nestled alongside the wide waters of the Tennessee River are Florence, Mussel Shoals, Tuscumbia, and Sheffield.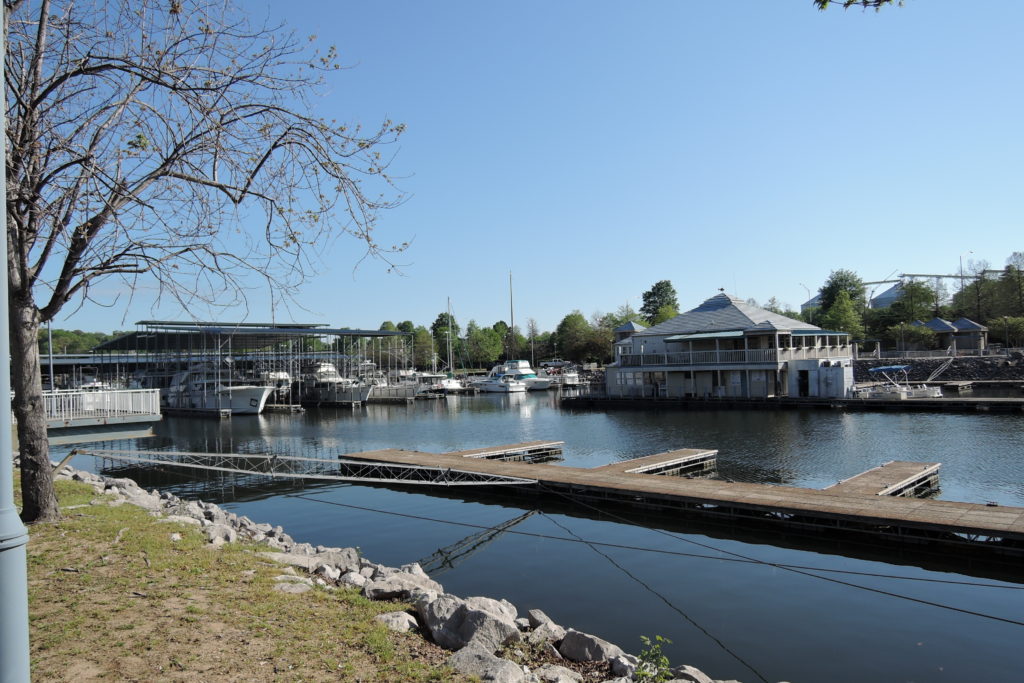 Florence was surprisingly cool. There's a lot here, including a huge county park on the banks of the Tennessee. McFarland Park would qualify as a state park anywhere else. Unlike many other cities, Florence has not turned its back on the riverfront – there's a sizable marina here with public and private docks, a riverside restaurant, visitors center, and a big campground. Our FHU (full hook up) campsite only set us back $25. Pretty cheap for such a splendid location – I'm looking at the Tennessee River as I type this.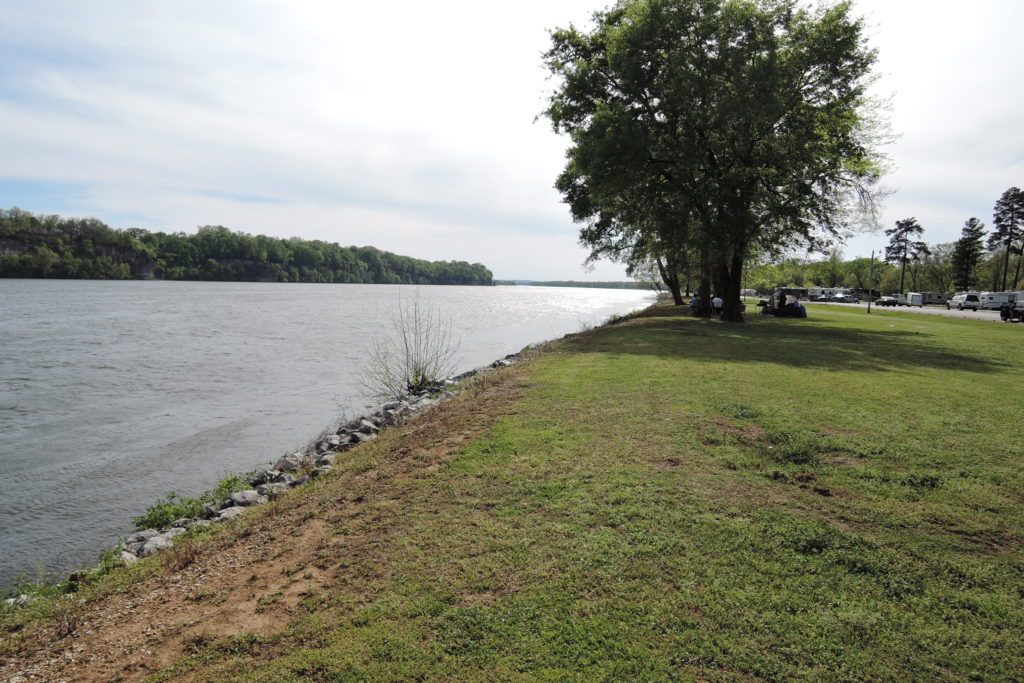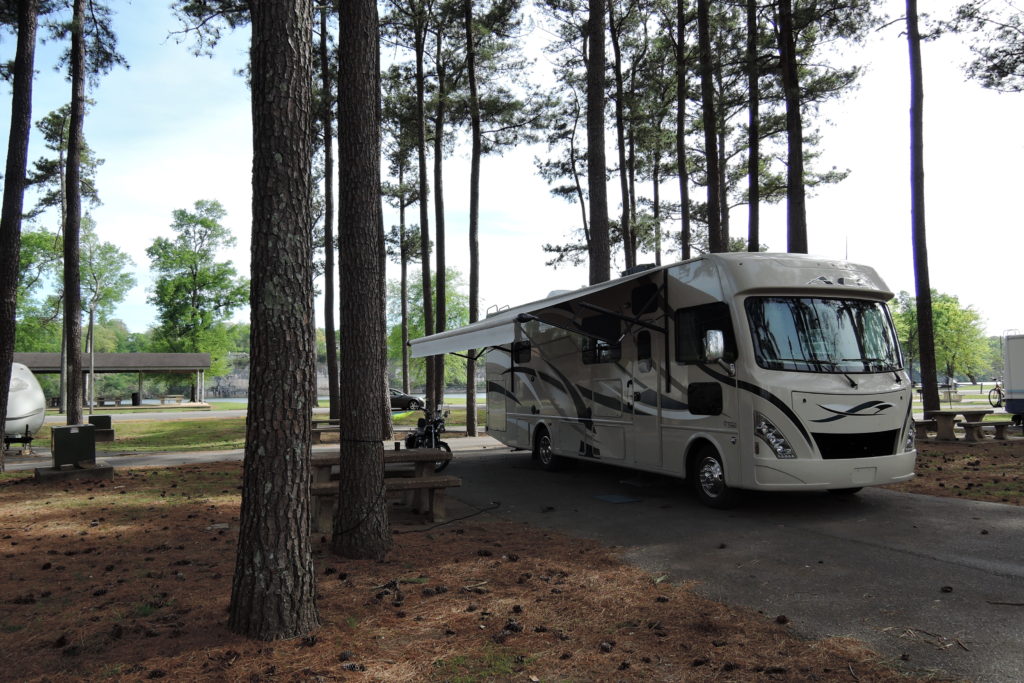 On the bluffs above the river is the Florence's historic downtown. It's a lively area with great choices for dinner. We had an excellent meal at place called City Hardware, and the next night splurged on sushi at Yumm.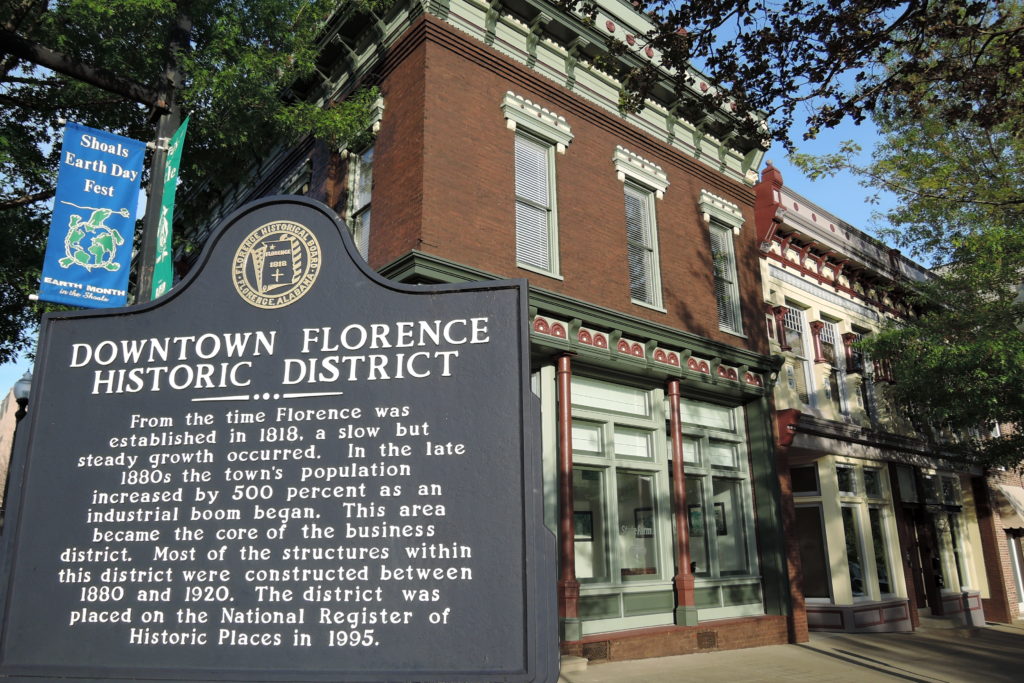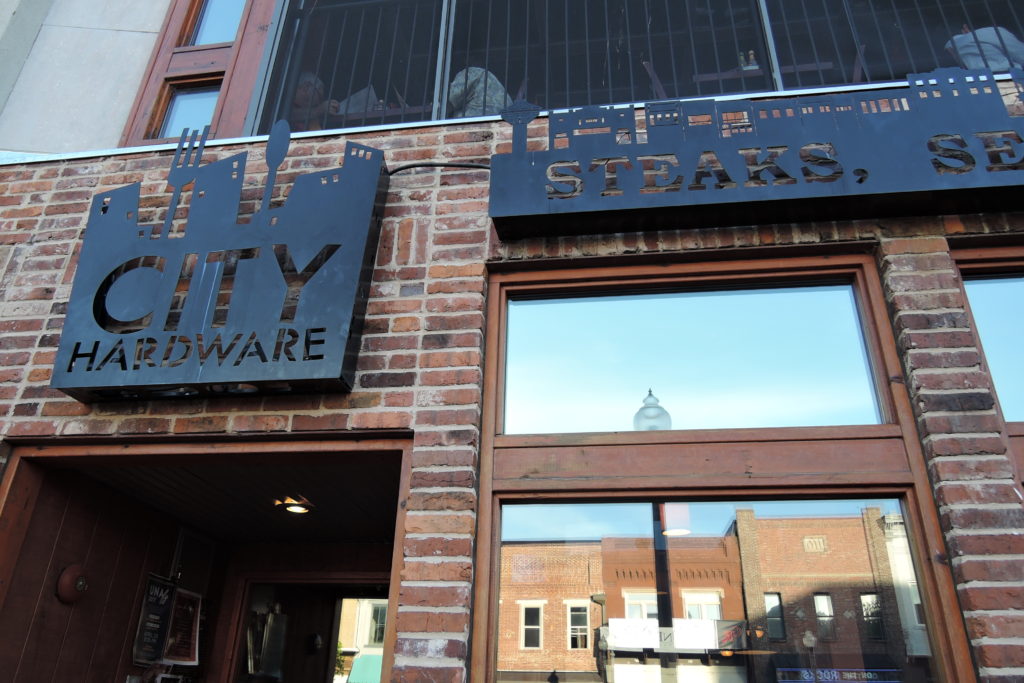 Florence has a swanky residential district within a few blocks of downtown, featuring an original Frank Lloyd Wright Usonian home. The Rosenbaum house is unmistakable – you drive through manicured streets of antebellum homes and then – whoa! – there it is. Modernism at its finest!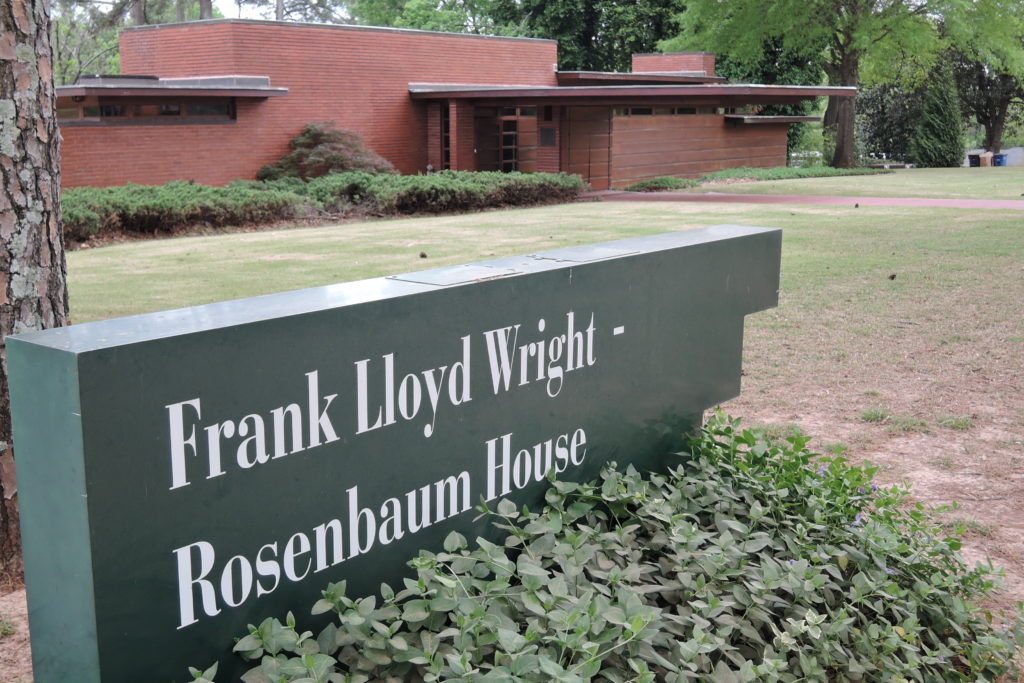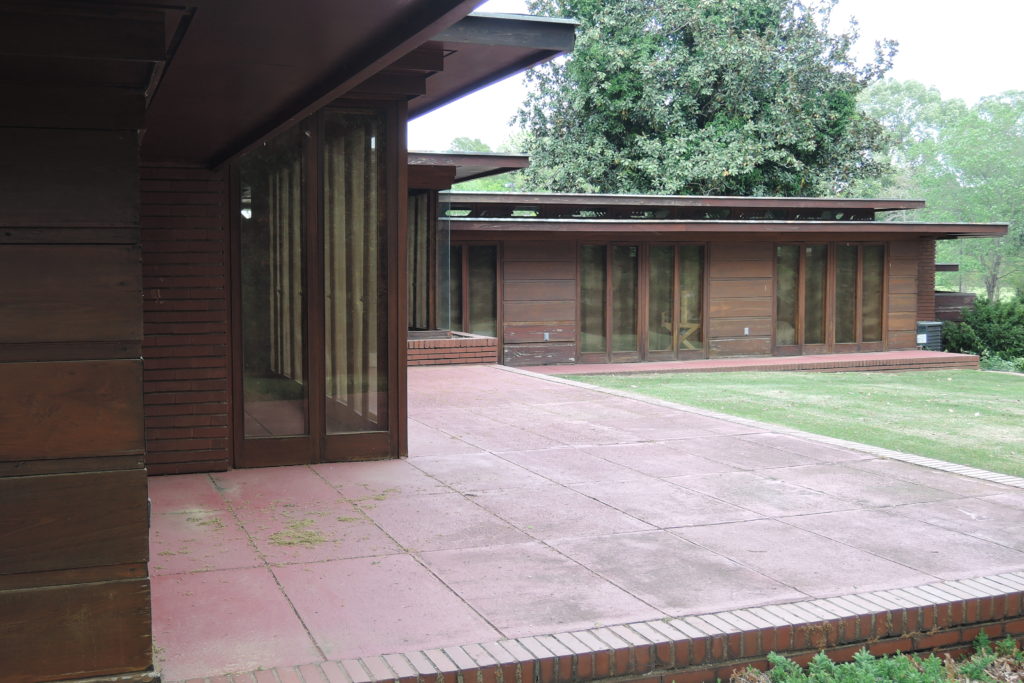 The remainder of Florence is typical of any other American city with cookie-cutter suburbs and strip malls. Nothing much to see in the newer section of town, but that's where the rental car place was, so we got a good look anyway. 
With a car at our disposal we were free to explore the other side of the river. Can't say I was much impressed with Mussel Shoals. We couldn't find the central downtown district, and it just seemed to be street after street of car dealers and fast food joints. One thing Mussel Shoals is known for are its famous blues recording studios. In fact, Fame is "Where it all started." You can take tours of Fame at limited times, but we missed that opportunity.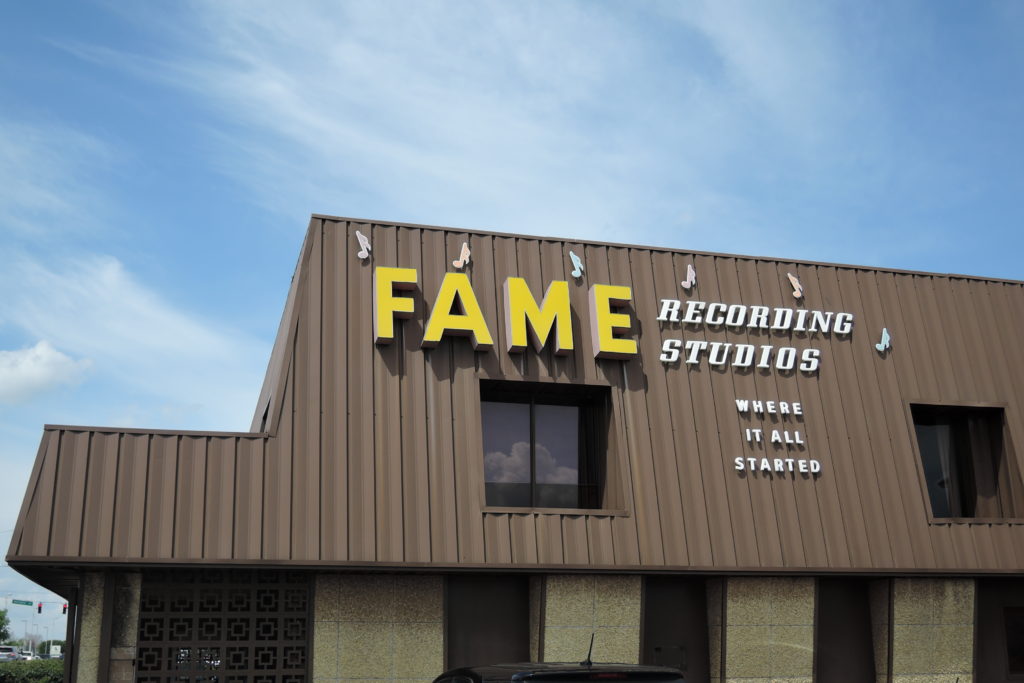 The next town in the Shoals area was Tuscumbia. Wow, what a great place! It's a tiny town kept in perfect condition, with a wonderful city park in the center. And a boutique guitar store where the owner's father was a member of The Swampers, a famous studio backing band. Tim hung around that store for quite a while, as you can imagine.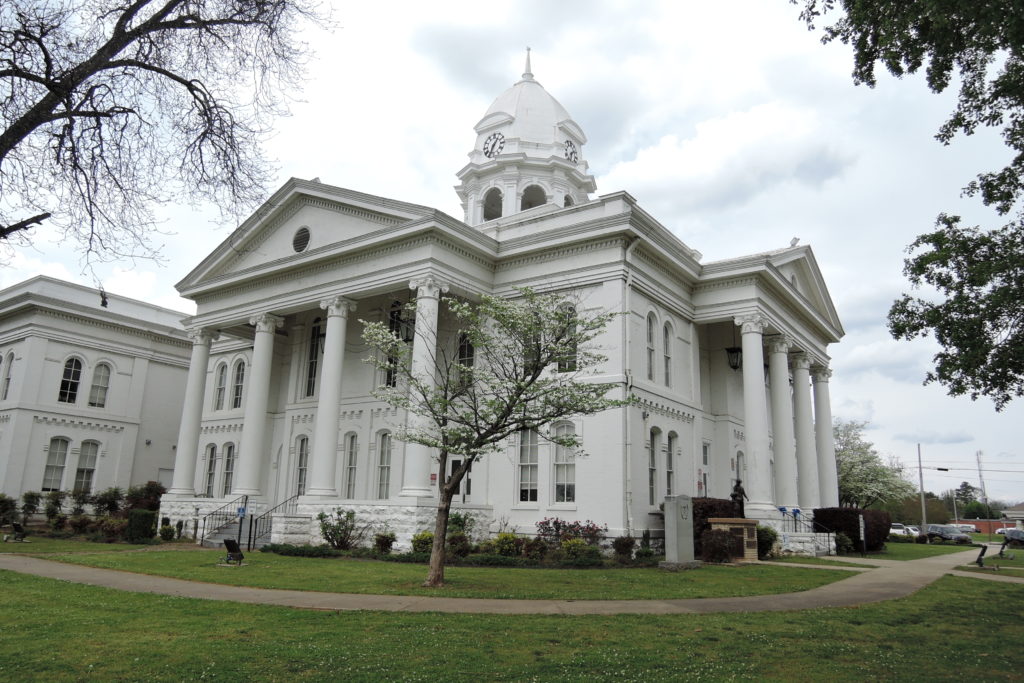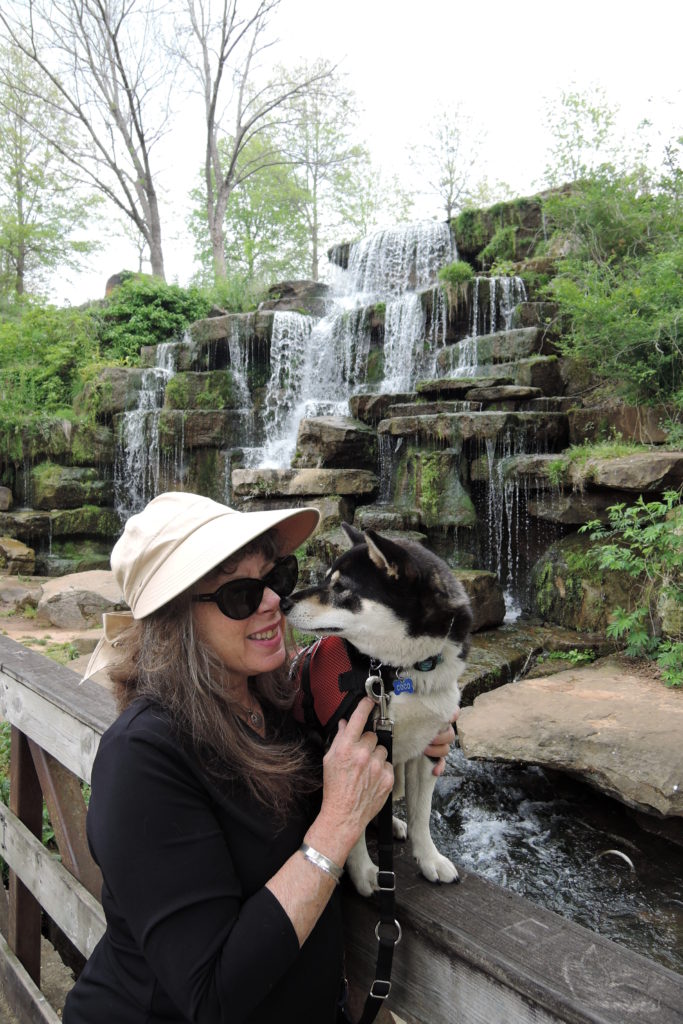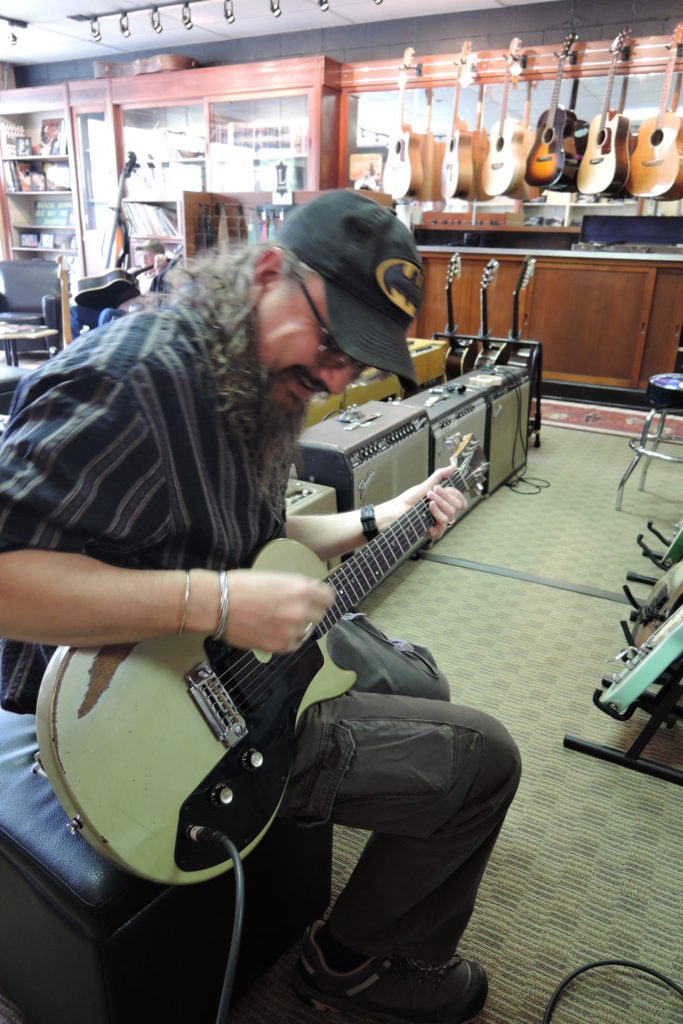 Tuscumbia is also the birthplace of Hellen Keller. Her house is a museum, and you can visit all the places made famous by the movie Miracle Worker – the closet where she locked her mother up, the dining room where she ran wild, and of course the well pump where she finally had her breakthrough. Waaaaaater!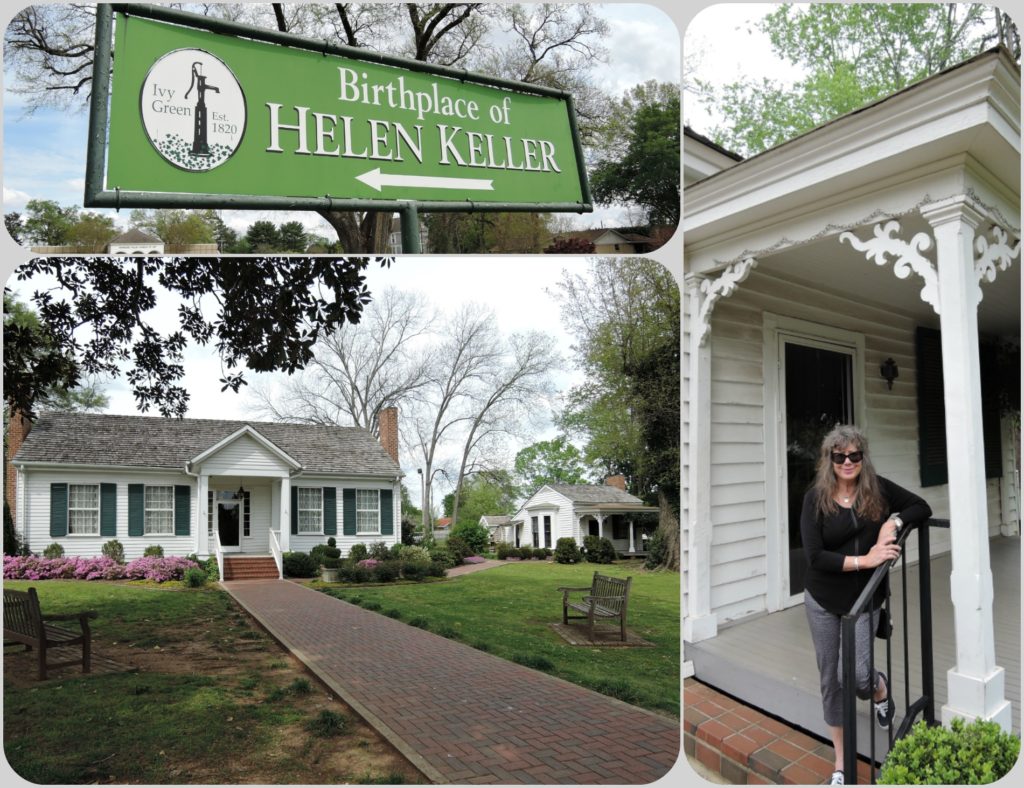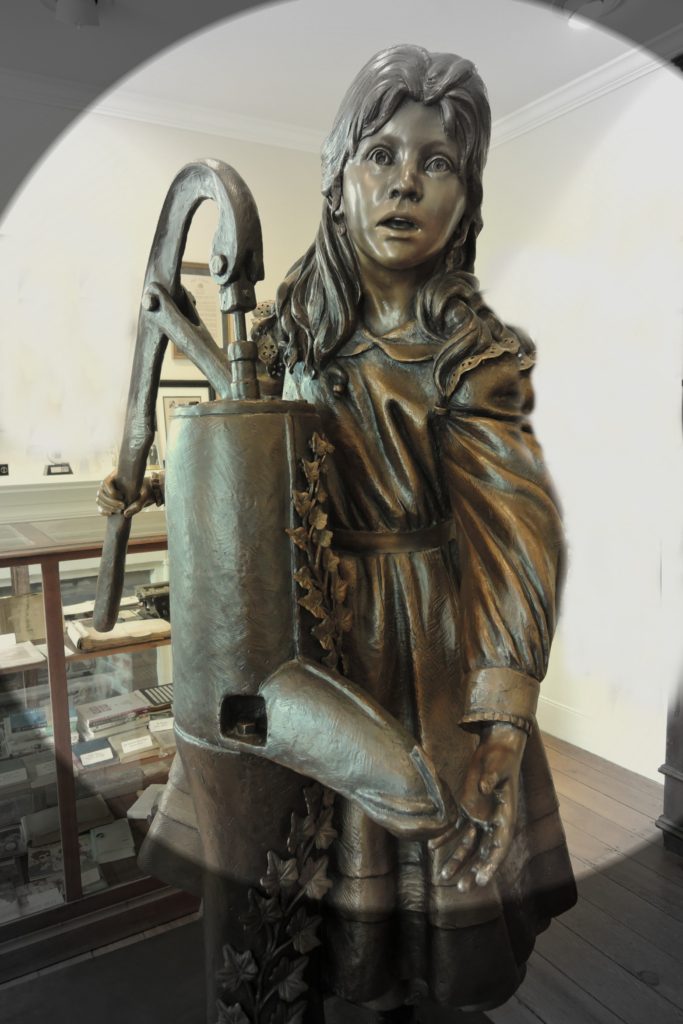 Anne Sullivan was Helen Keller's teacher and lifelong companion. Helen graduated cum laude from Radcliffe (sister college to Harvard) with Annie by her side translating. Anne Sullivan married a Harvard professor and they were together with Helen for nine years before he decided three people in a marriage was too much. He wandered off to Europe while Anne stayed with Helen another 30 years.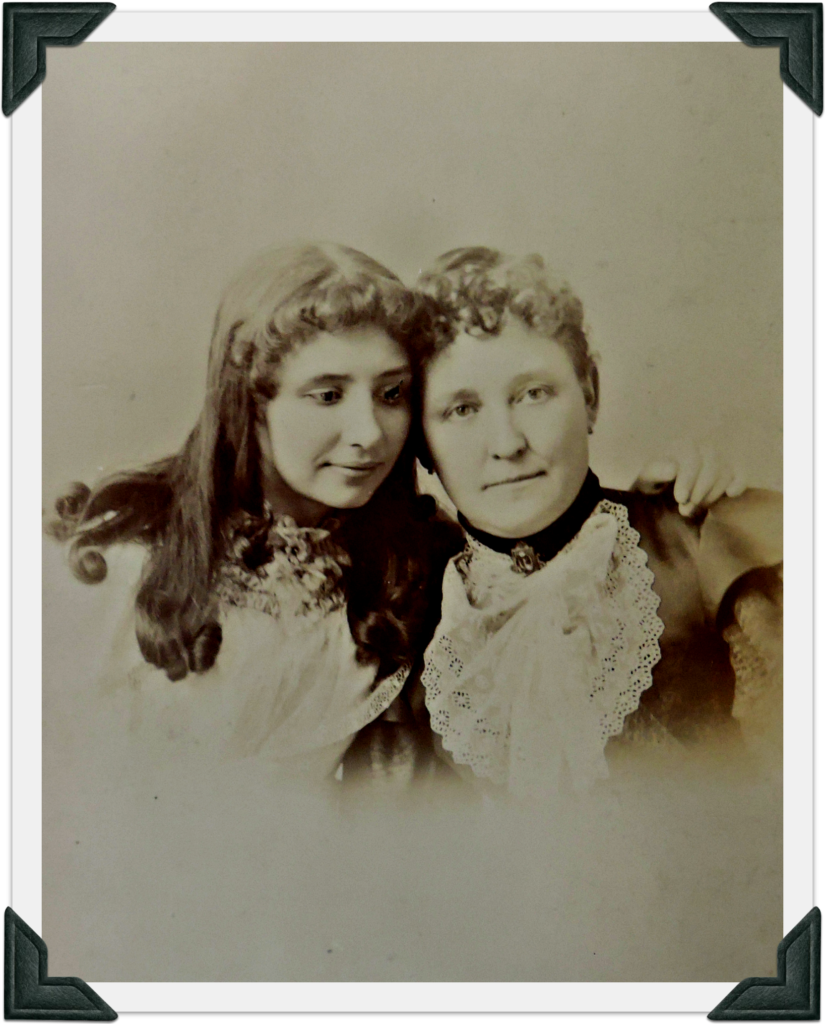 We really enjoyed spending a couple of days in The Shoals. But now it's time to return the rental car and get back to the wilds of the Natchez Trace Parkway. Might have to drive by that Frank Lloyd Wright house one last time!